1. Click the 'Setting' icon in the left bottom corner inside Lightning DS app
2. Go to 'Music Library' section
3. The list on the right shows all the available music servers on this network. Choose the Music Library you want to use and enter into its settings menu. Lightning Servers will be named after your Lightning Devices.
4.Select the library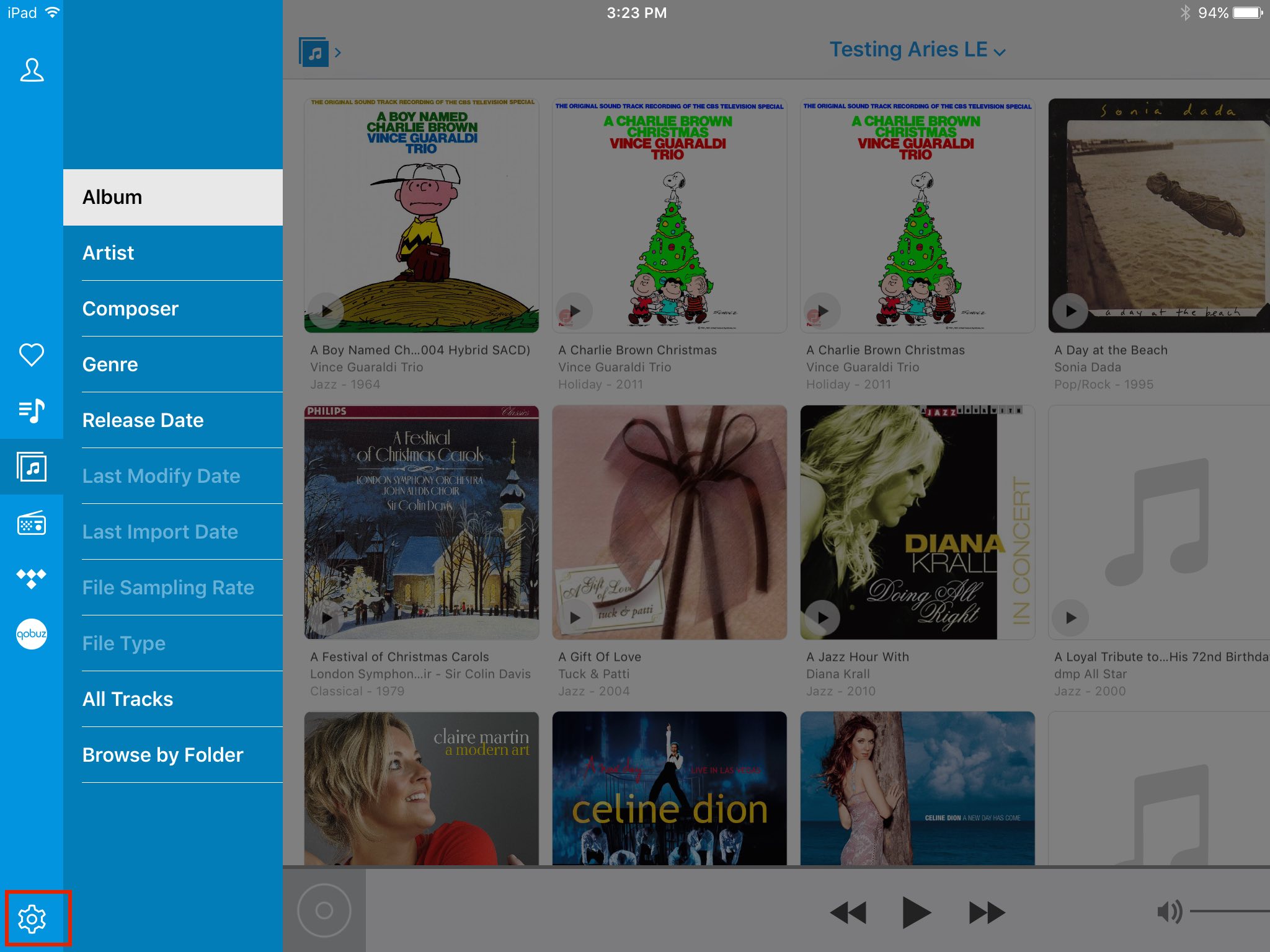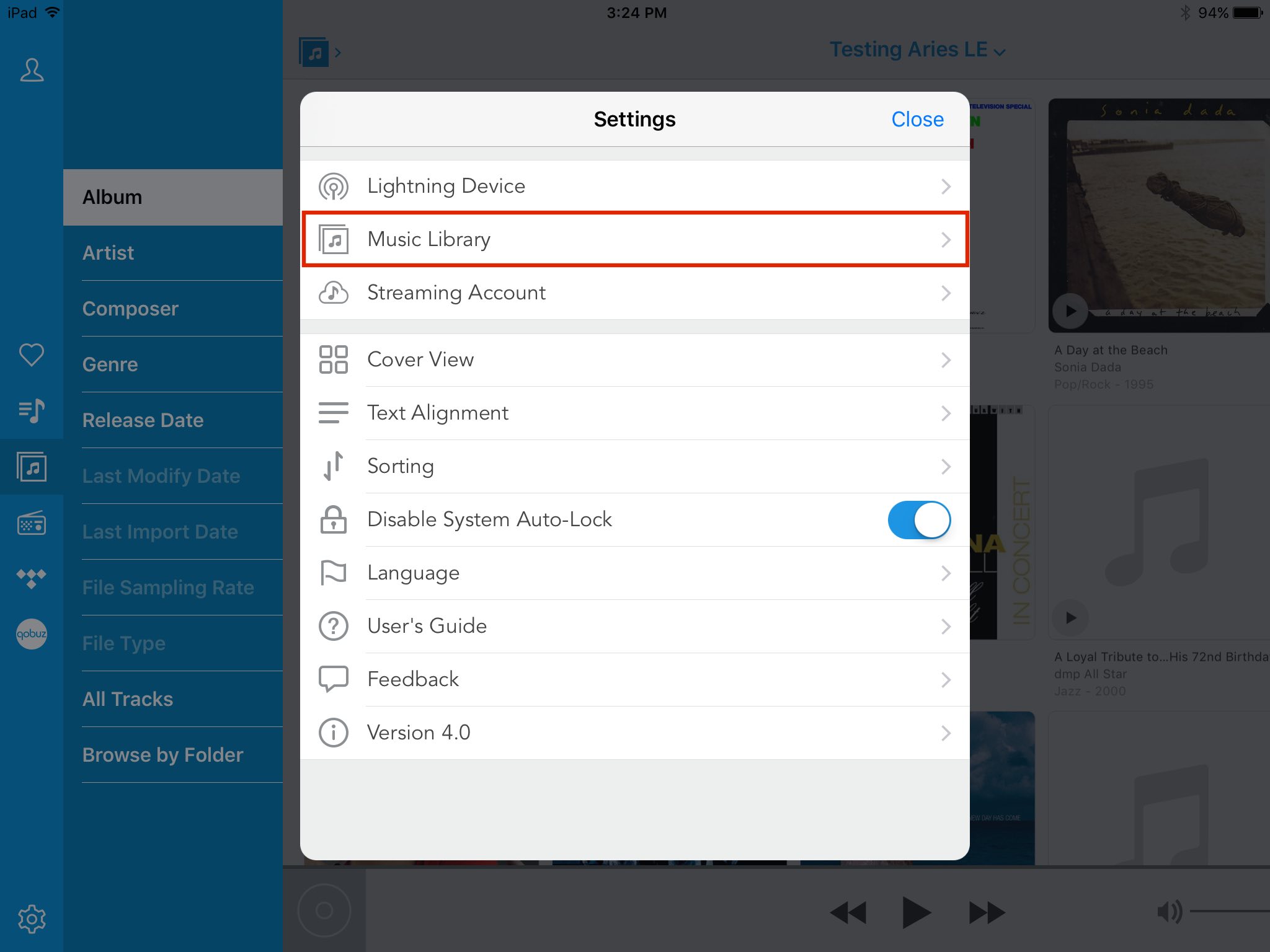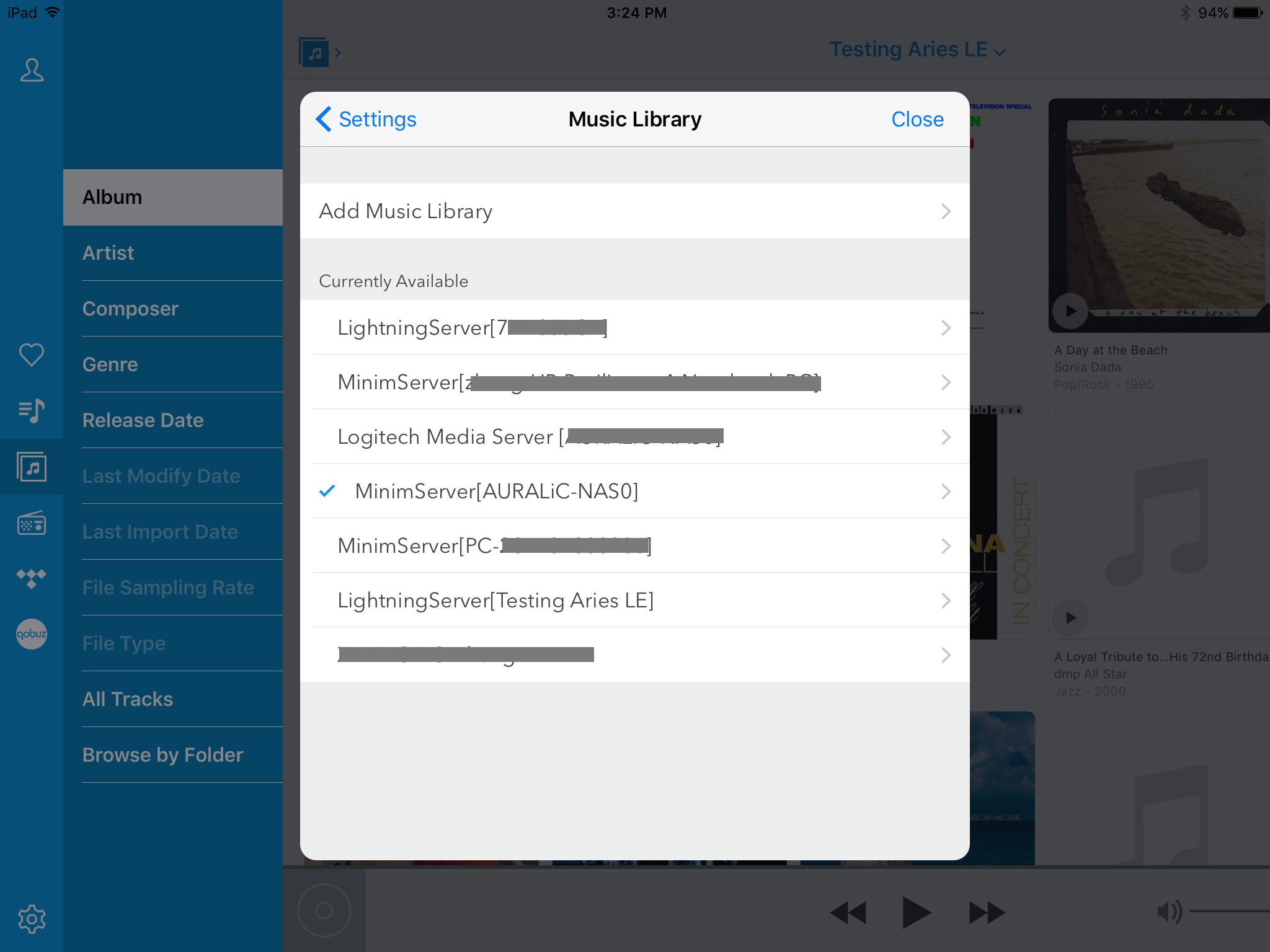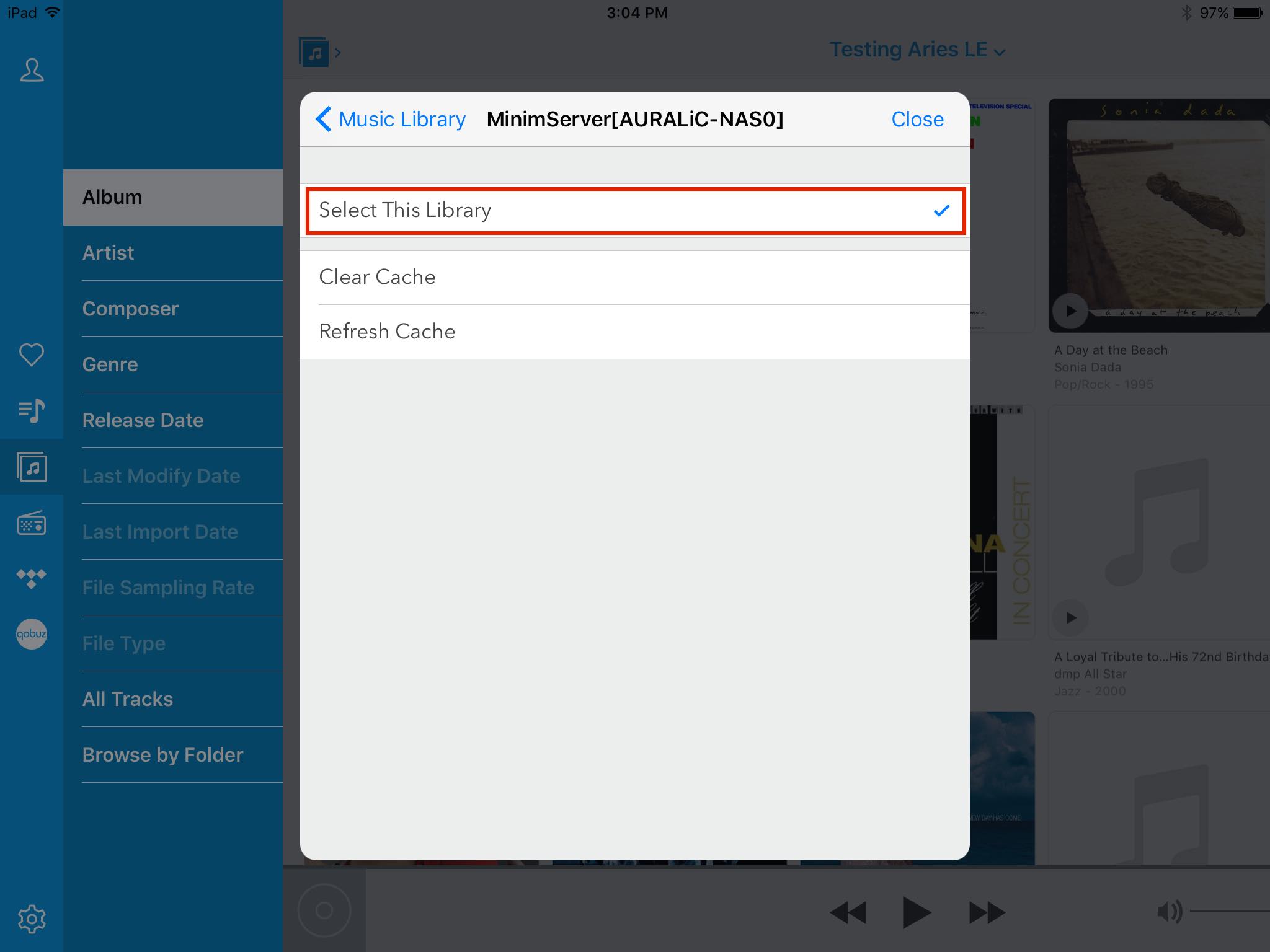 -------------------------------
Old Version of Lightning DS:
If you have multiple Music Servers on the same network, you can switch among them by clicking 'Selecting This Library' in other Music Server's settings menu.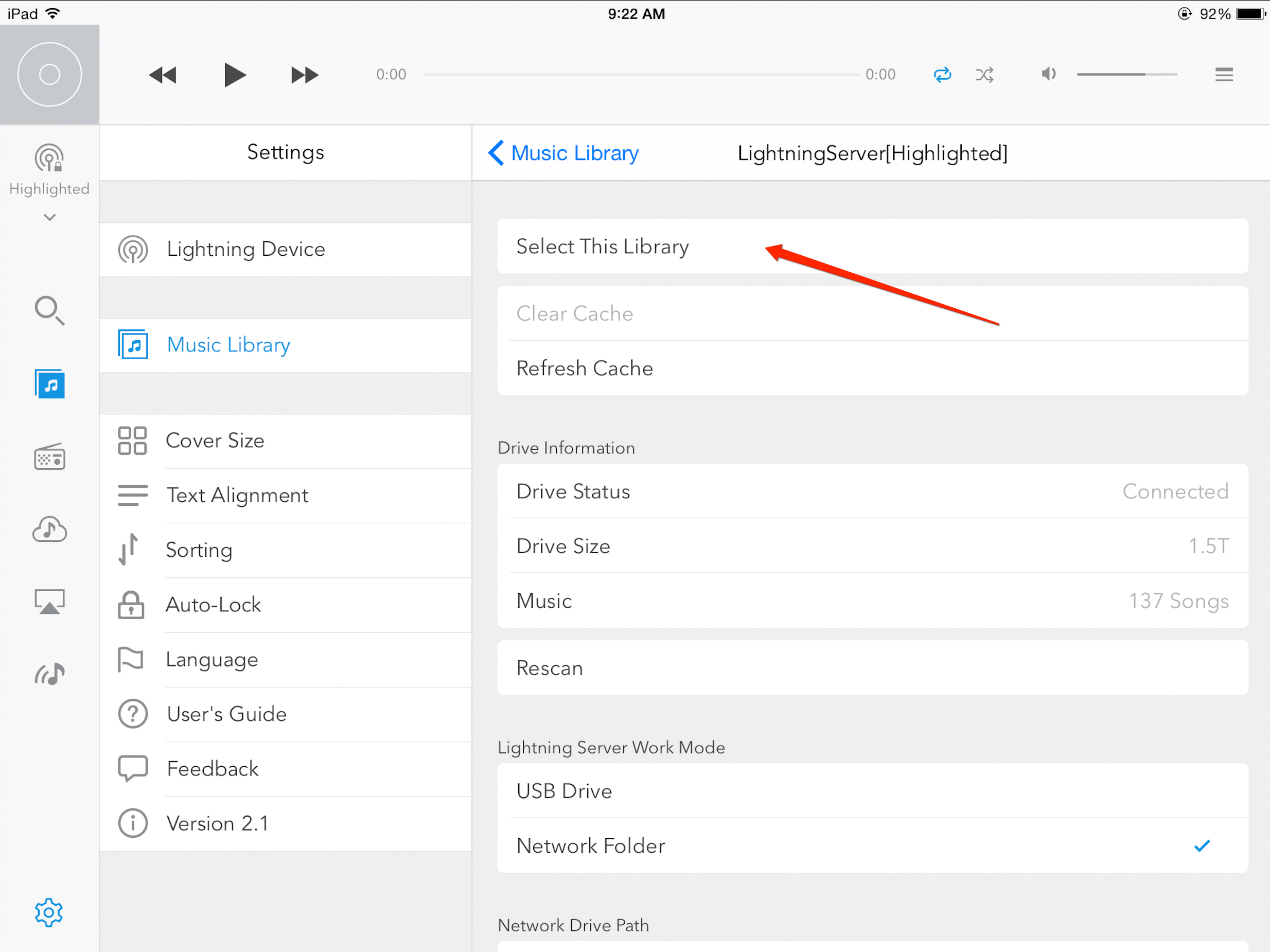 Initializing Music Library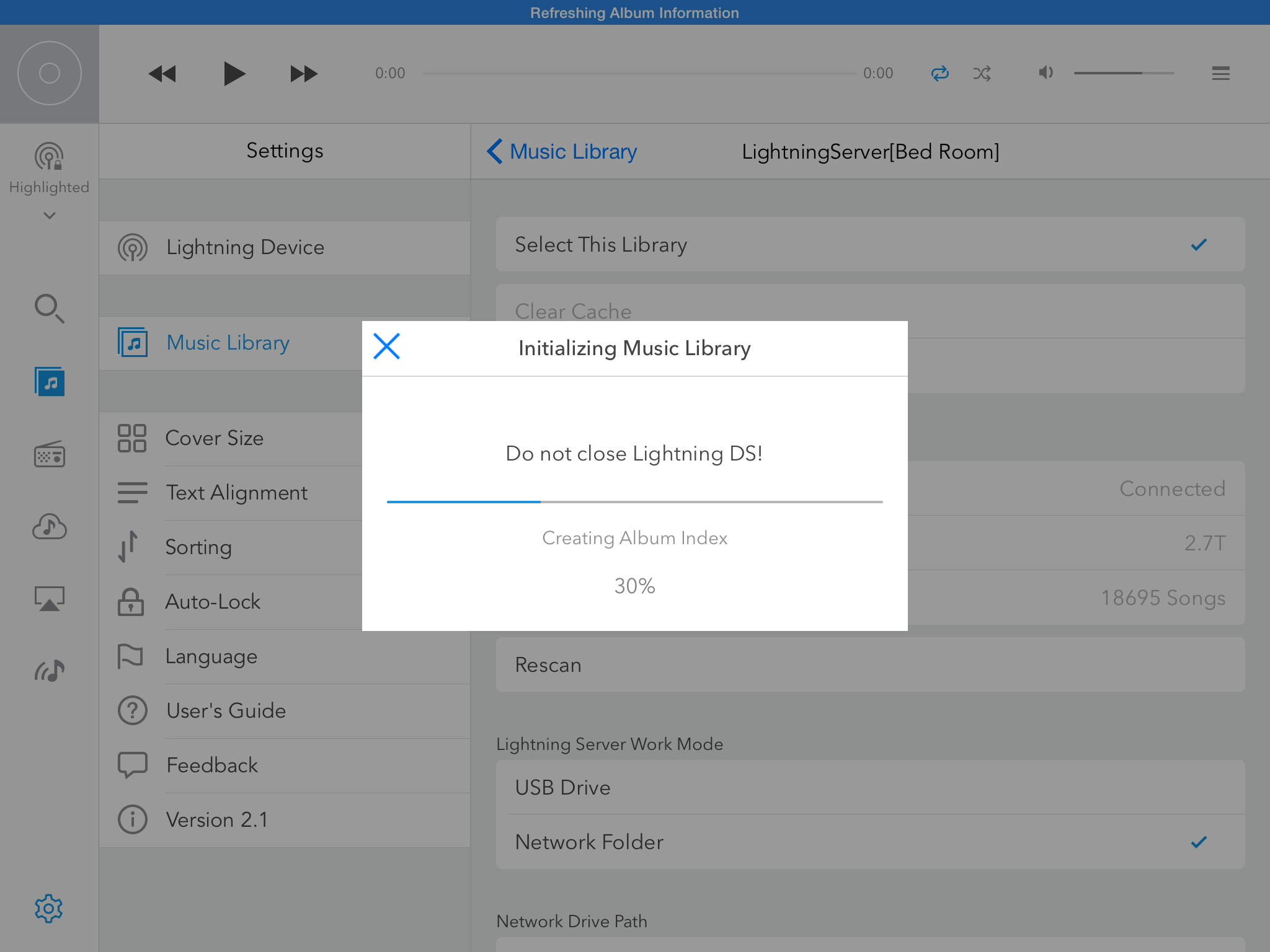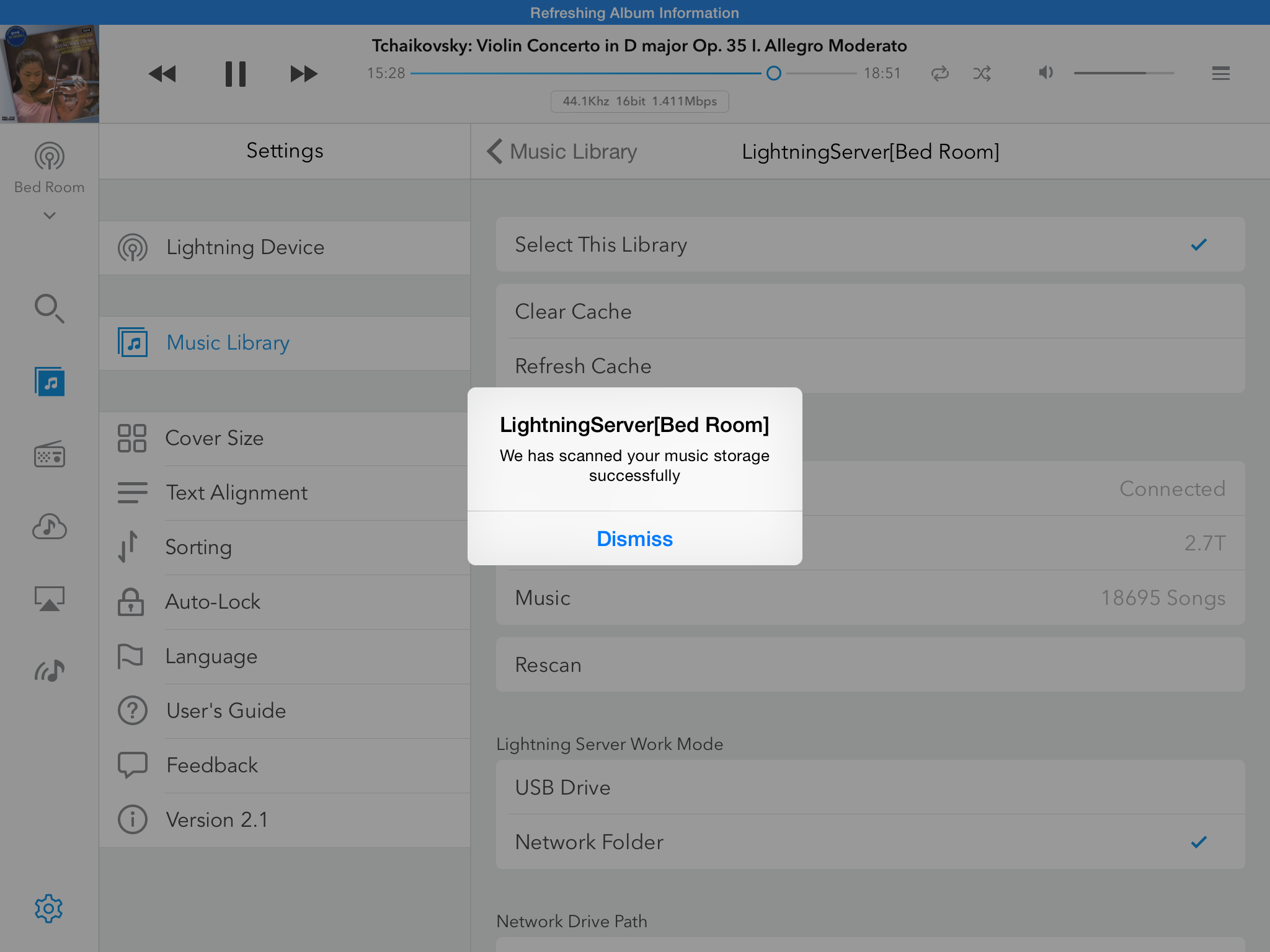 Go back to your Library View and starting streaming music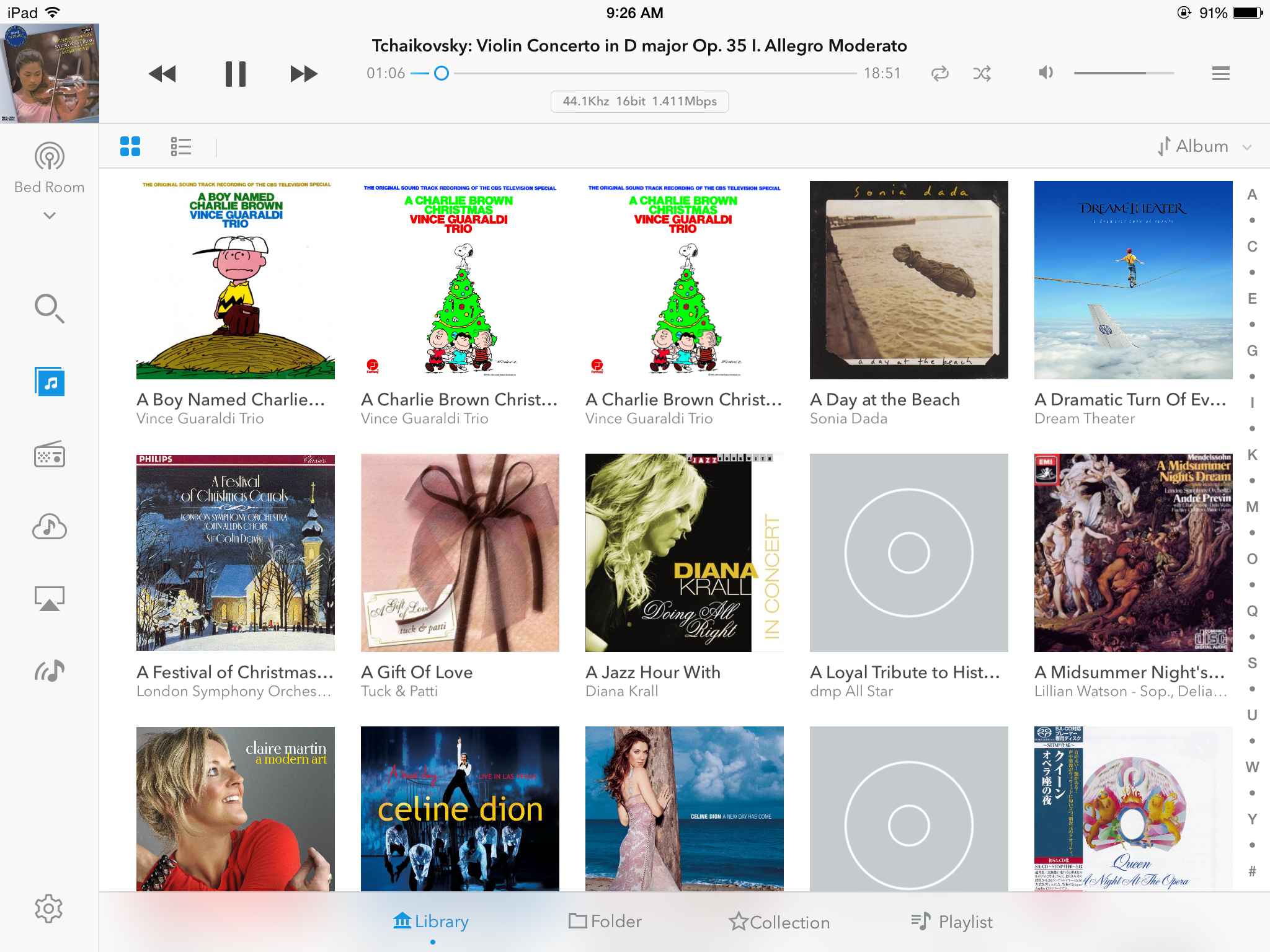 We also recommend you to read the article below to learn how to setup a Lightning Server to work with the Music Library: