Before starting to configure / select a Lightning Streaming Device, please connect it to your home network together with your iPad. The article below will guide you through the entire process:
Instruct ARIES to join WIFI network via Access Point
To select you Streaming Device just simple tap from drop-down menu on the top.
You may tap refresh icon and wait for some seconds, then the device will display.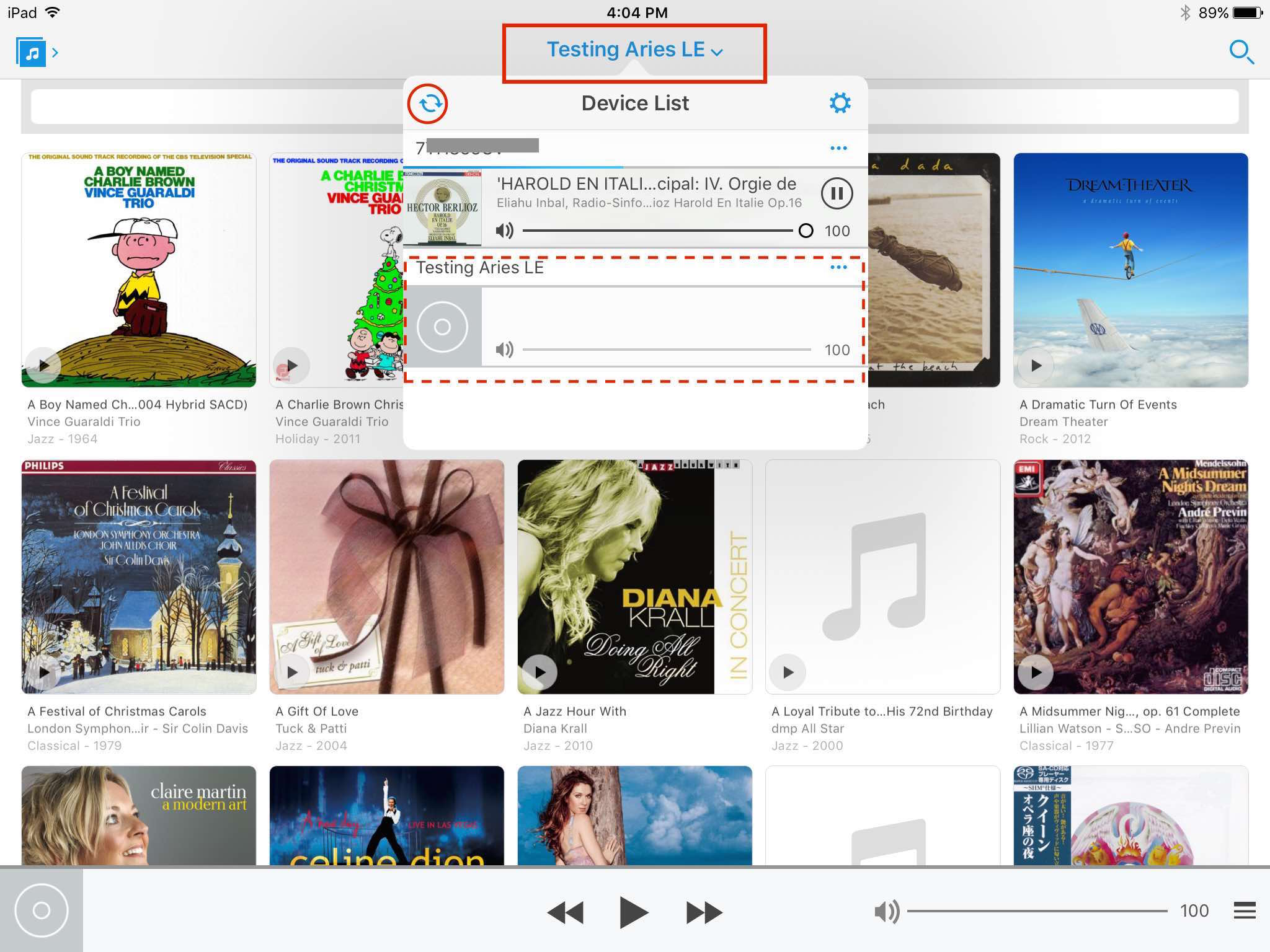 -----------------------------
More about your streaming device setting,please follow the step below.
1. Tap setting icon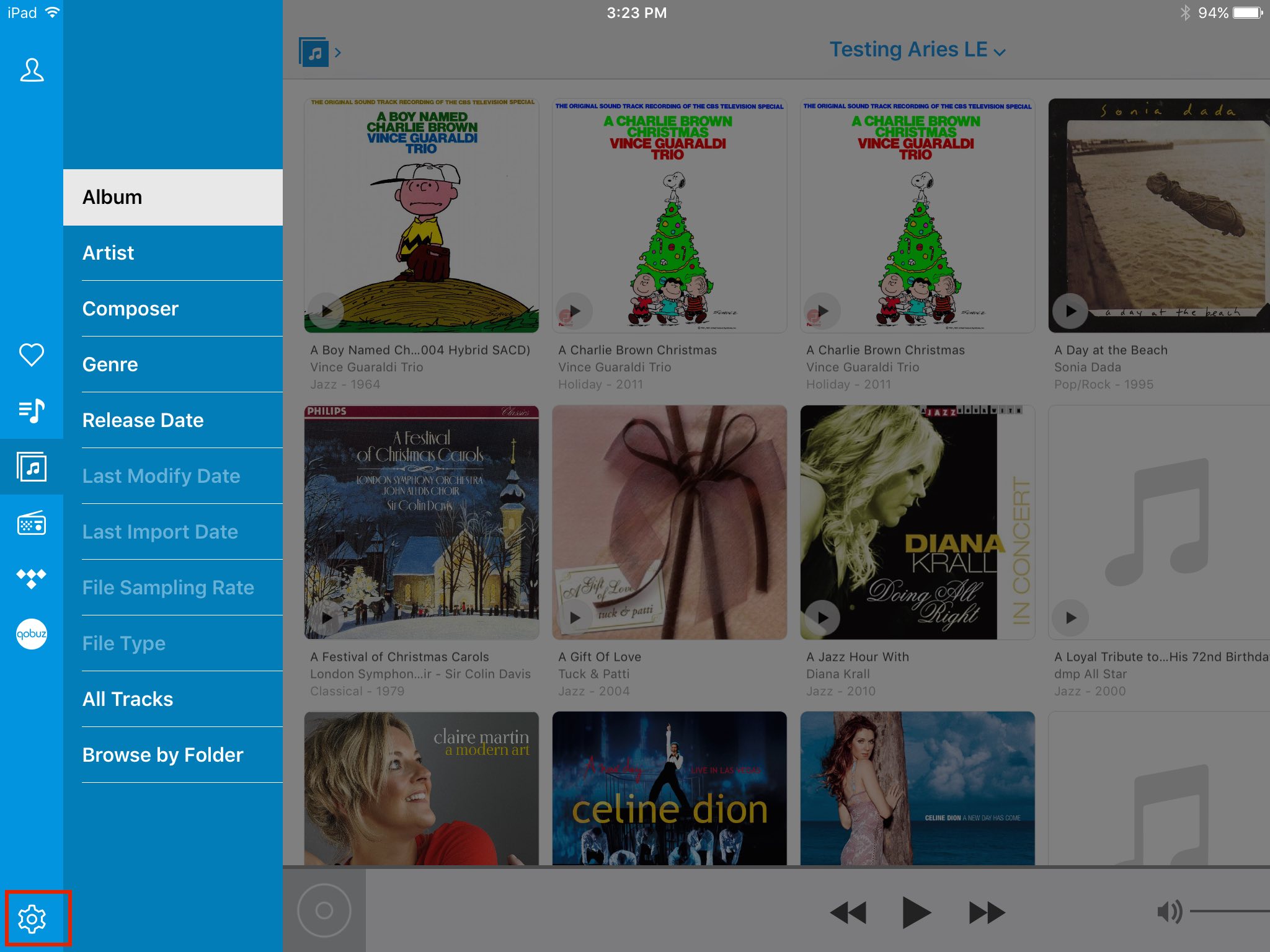 2. Or you can go to 'Settings' -> 'Lightning Devices' to select devices.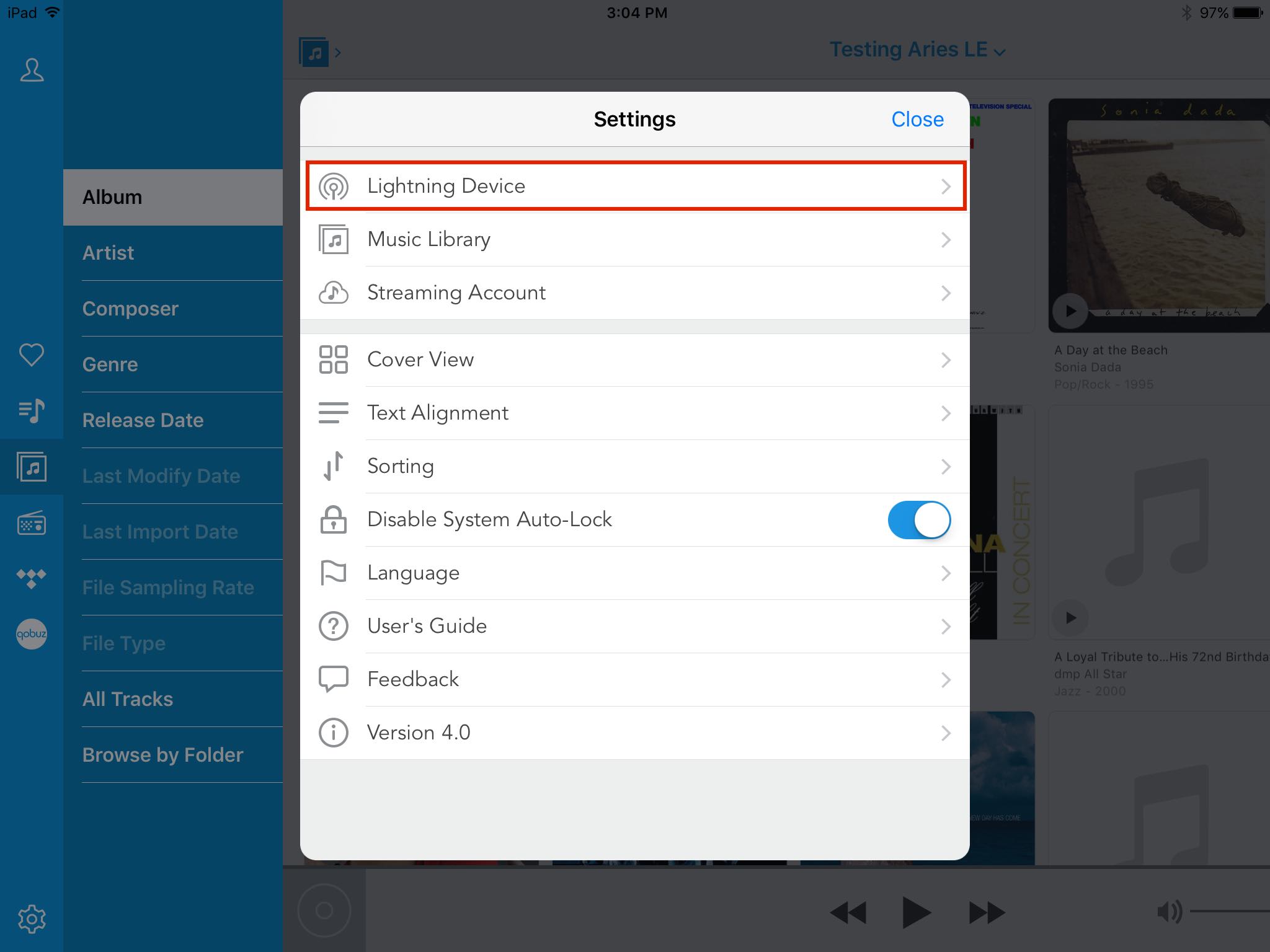 3. Setup Lightning Device or Select your device to manage more functions.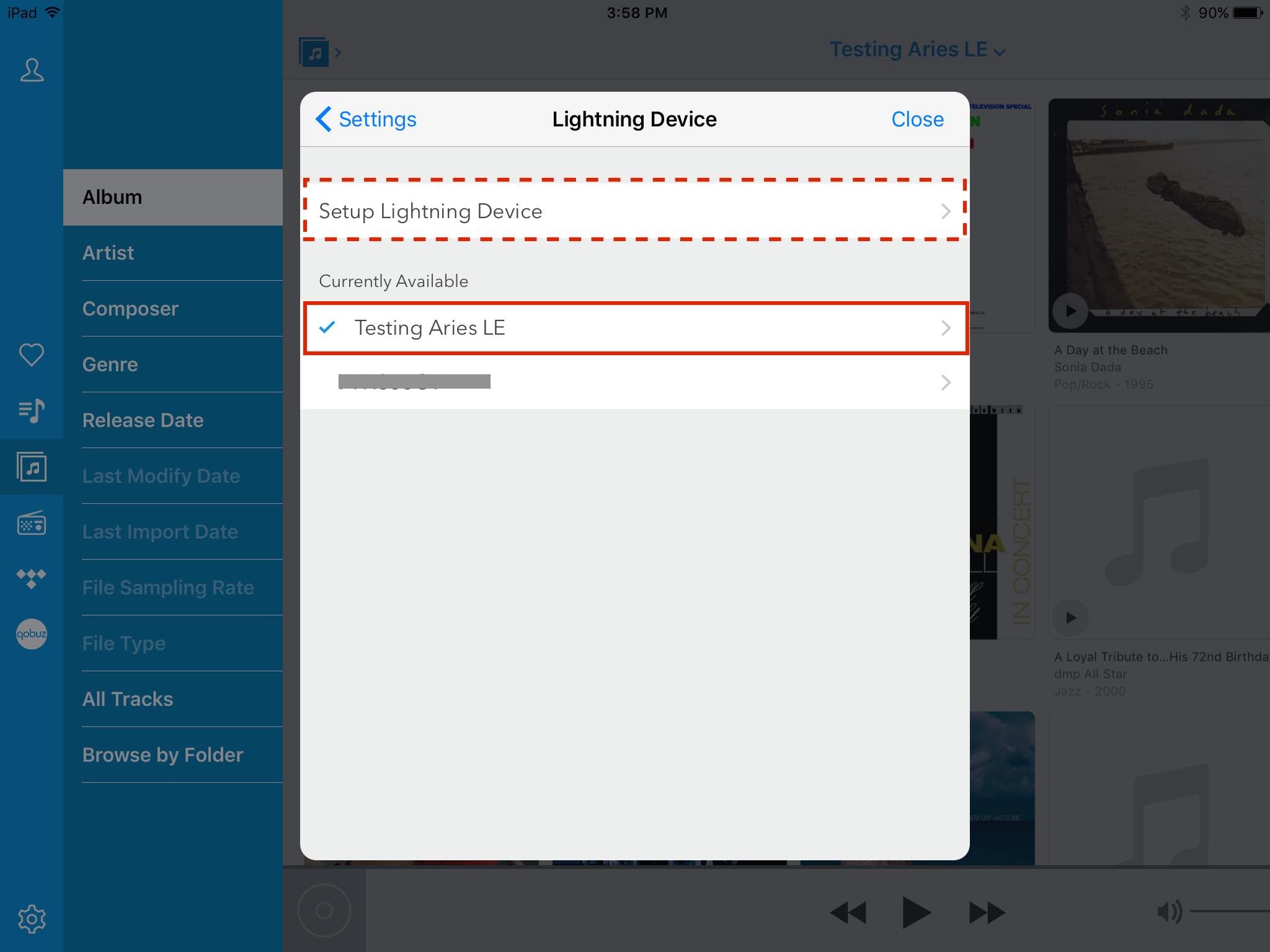 -----------------------------------------------------------------------------------
V 2.X
After selecting a Lightning Device, you may also configure all the settings for that device. We have listed all the available settings in the next two screen shots.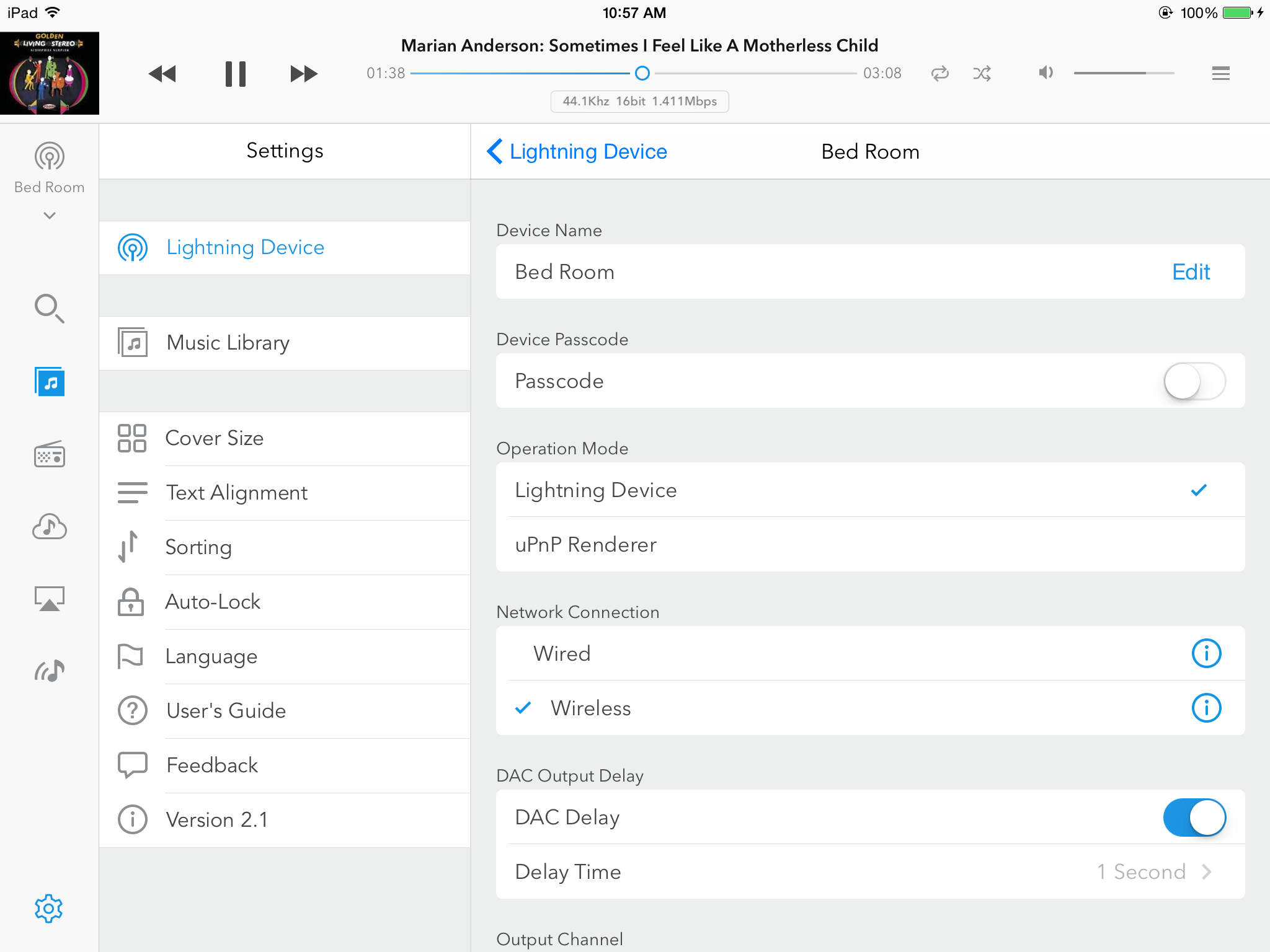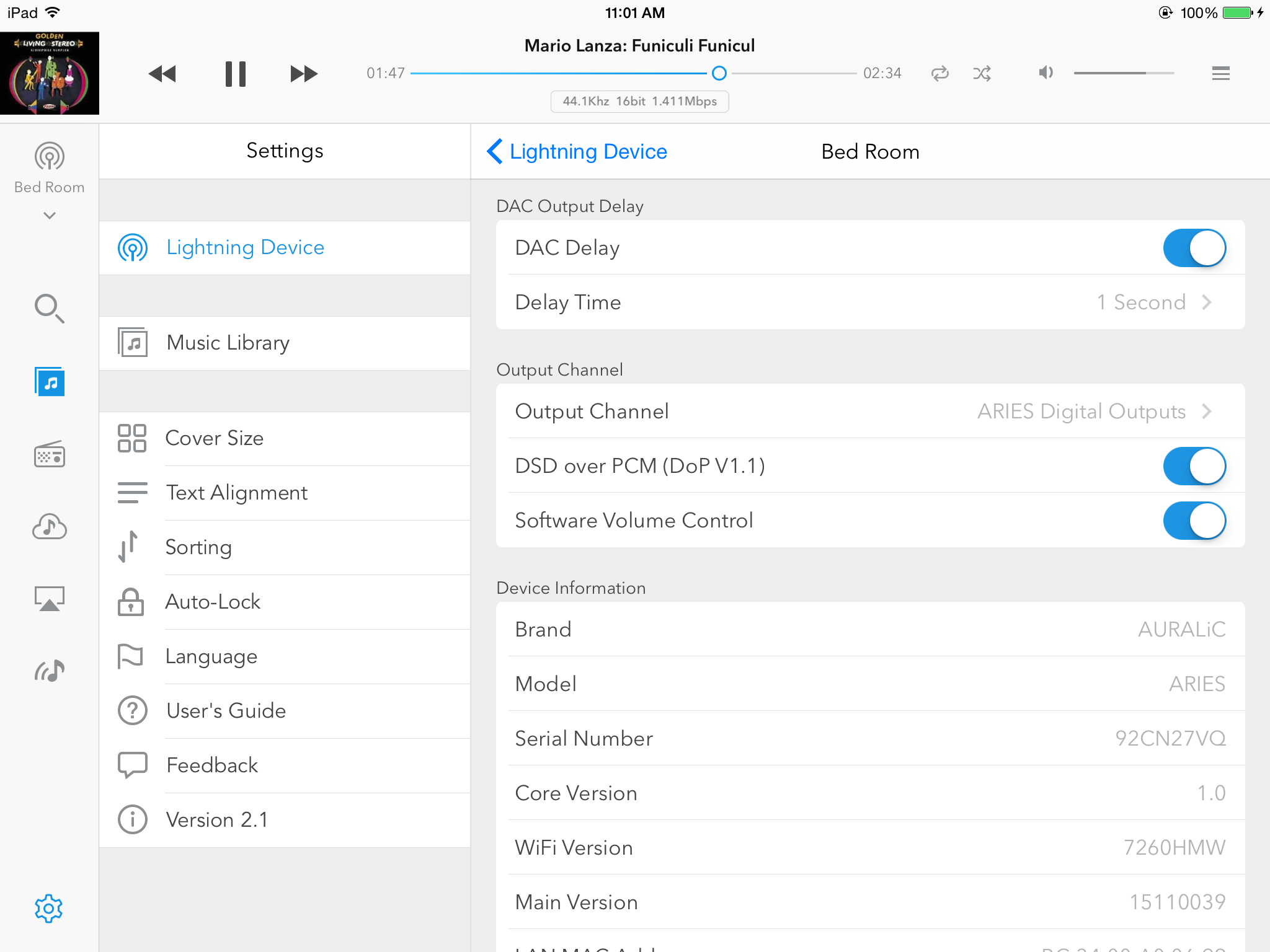 Firstly, you are allowed to edit the Device Name of your Lightning Device.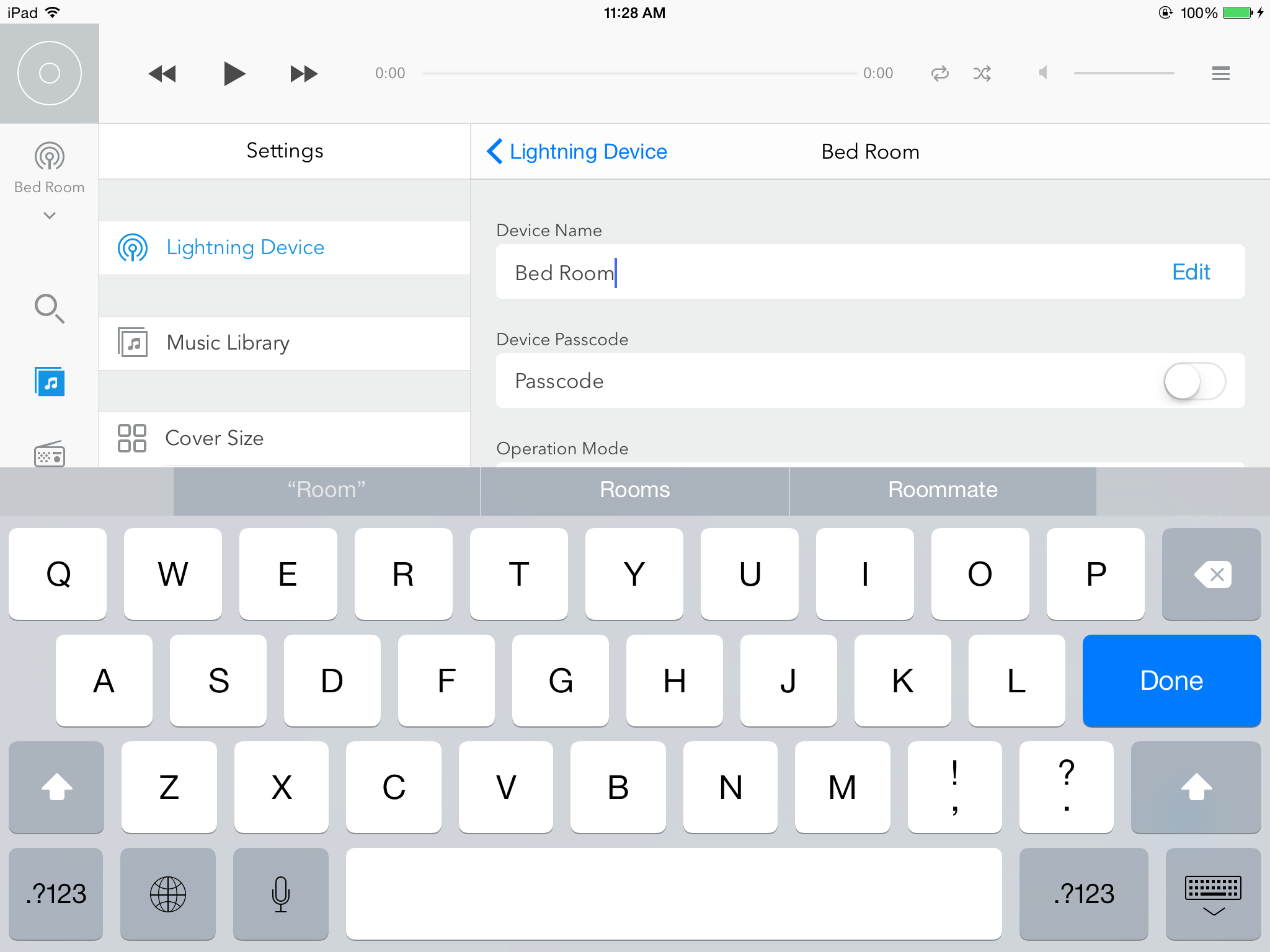 Set up / modify the device password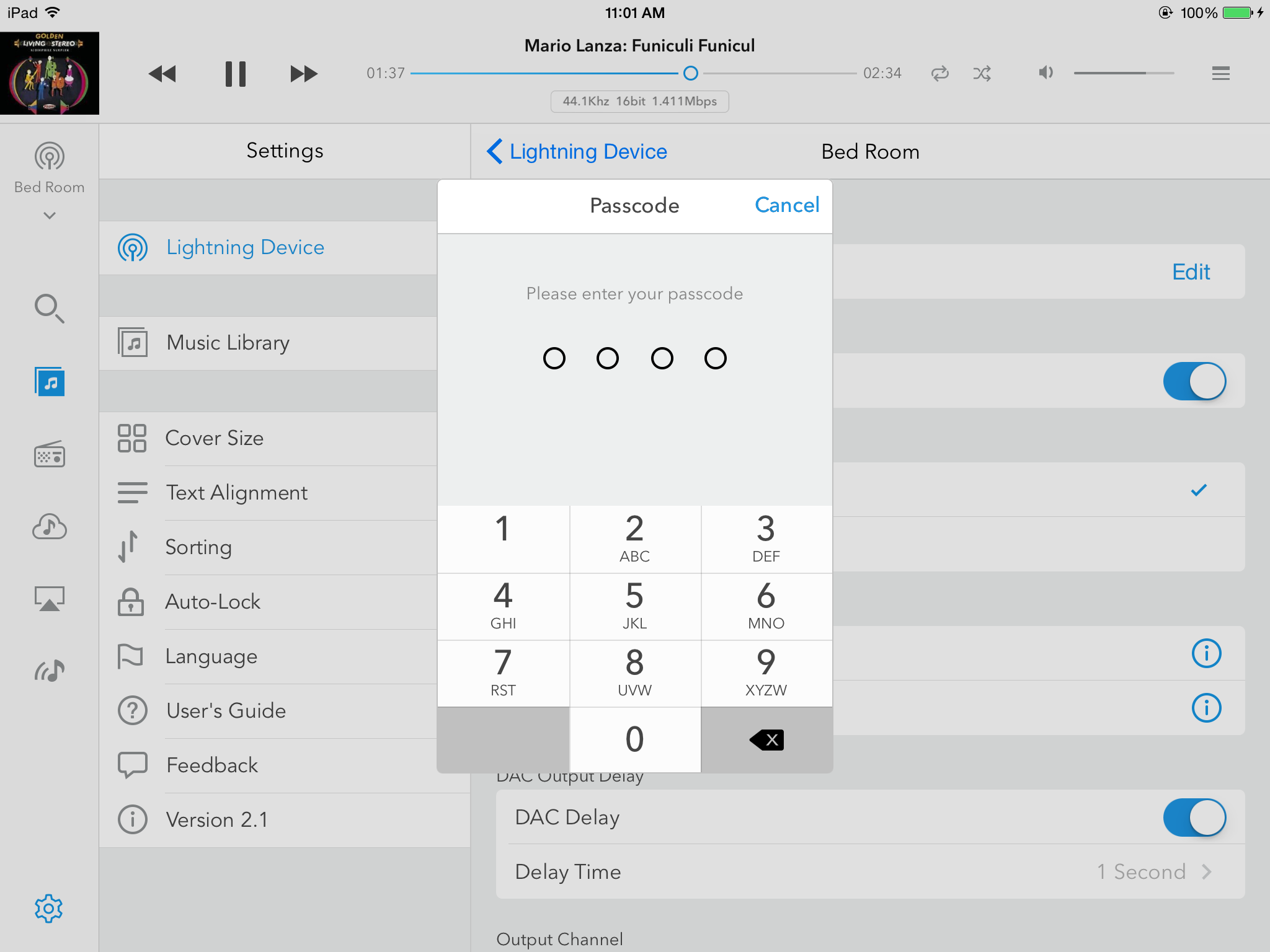 5. AURALiC suggest you always put the Operation Mode as Lightning Device instead of uPnP Renderer to enjoy premium function of our product.
6. You may also configure your Network Connection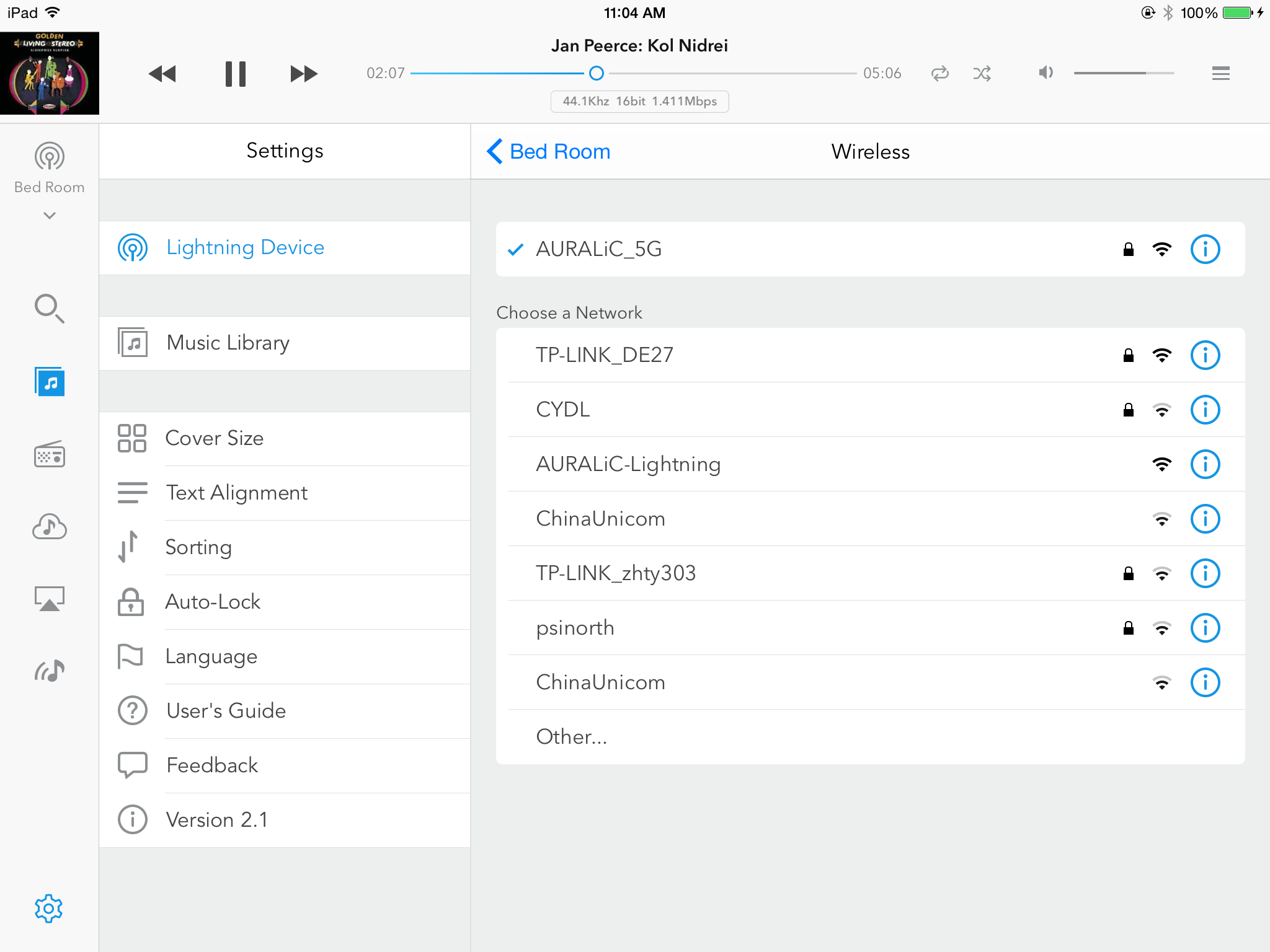 7. DAC Output Delay ensures your streaming signal to be smooth and stable. We suggest the Delay Time to be 1 second.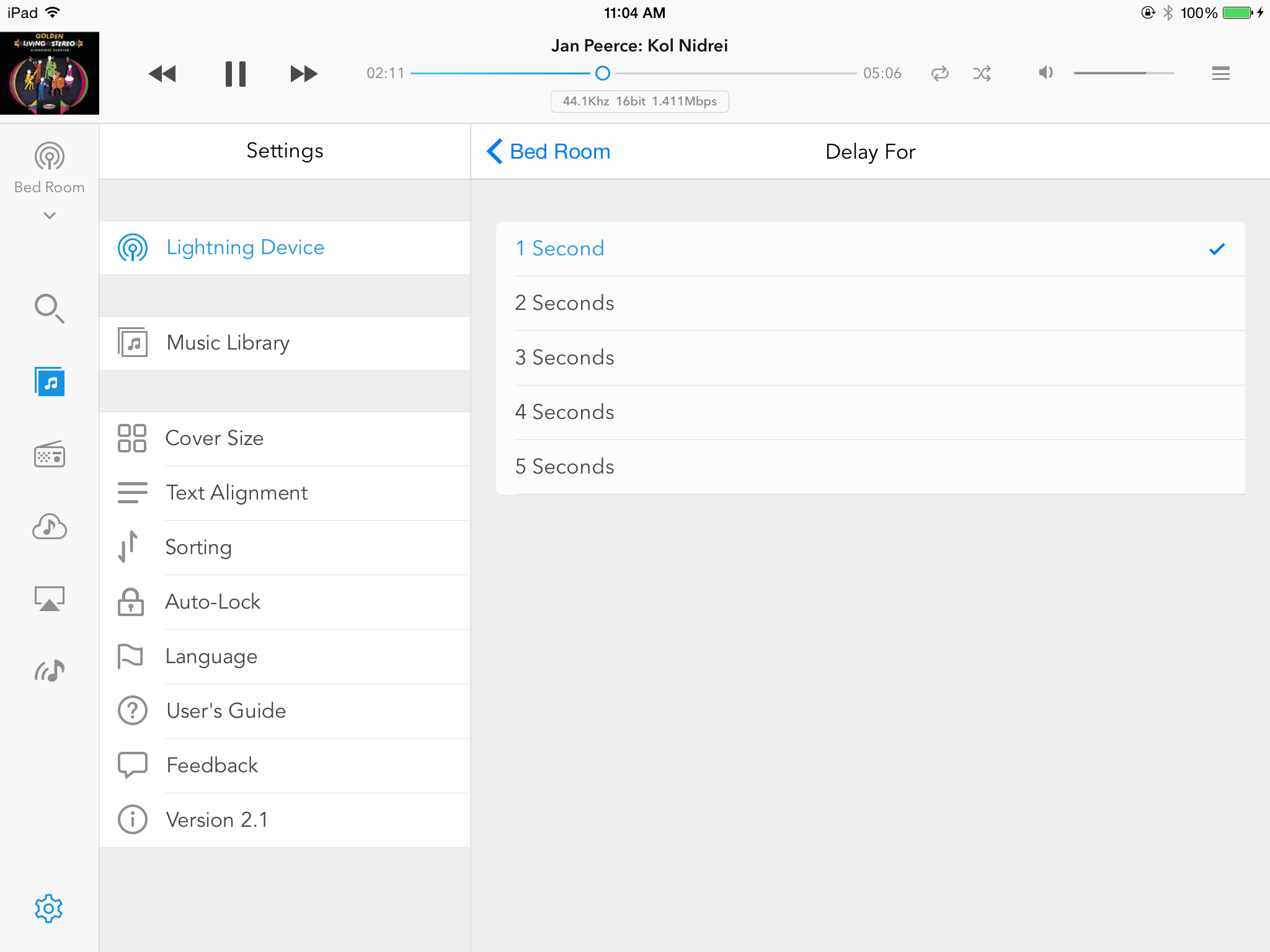 8. Output Channel contains ARIES Digital Outputs and ARIES USB Outputs. When your Lightning Device is connected to a USB DAC, you will be able to select the USB Outputs channel.
9. Software Volume Control enables you to control volume inside the Lightning DS App. AURALiC recommend you to use this function with the ARIES MINI.
10. You may check your firmware version of your Lightning Devices.