AirPlay is a proprietary protocol stack/suite developed by Apple Inc. that allows wireless streaming between devices of audio, video, device screens, and photos, together with related metadata.
Apple devices can stream audio to Lightning Devices through Lightning DS app for better sound quality via AirPlay.
1. To use Airplay through Lightning DS, switch on the Airplay function firstly.
Side Menu > Settings > Lightning Device > Choose your device > switch on Airplay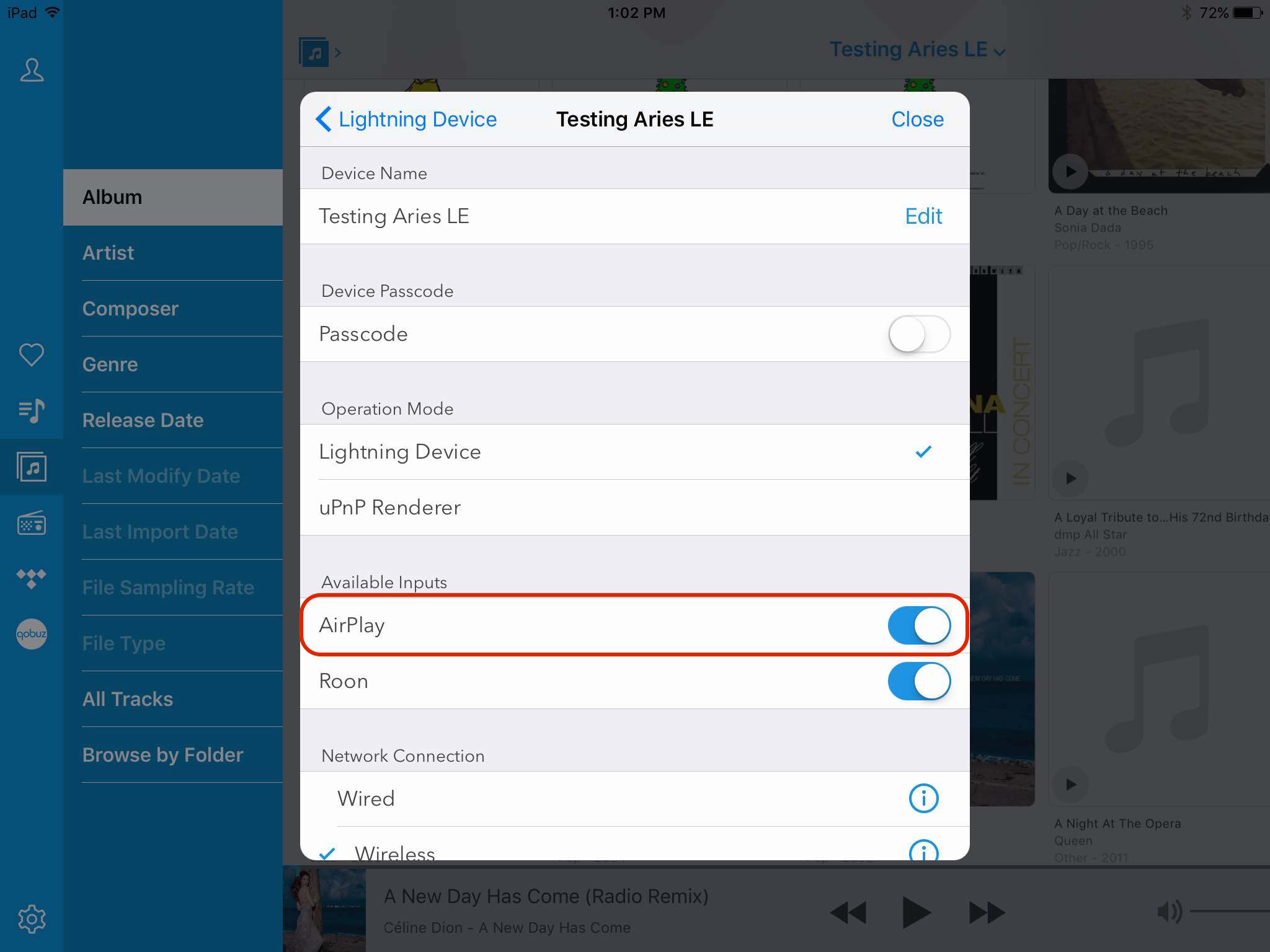 2. You will found your Lightning Device appear in your Apple Mobile Devices (iPhone, iPad etc.) as an Airplay channel.
Find Airplay on your iPhone/iPad (iOS 10)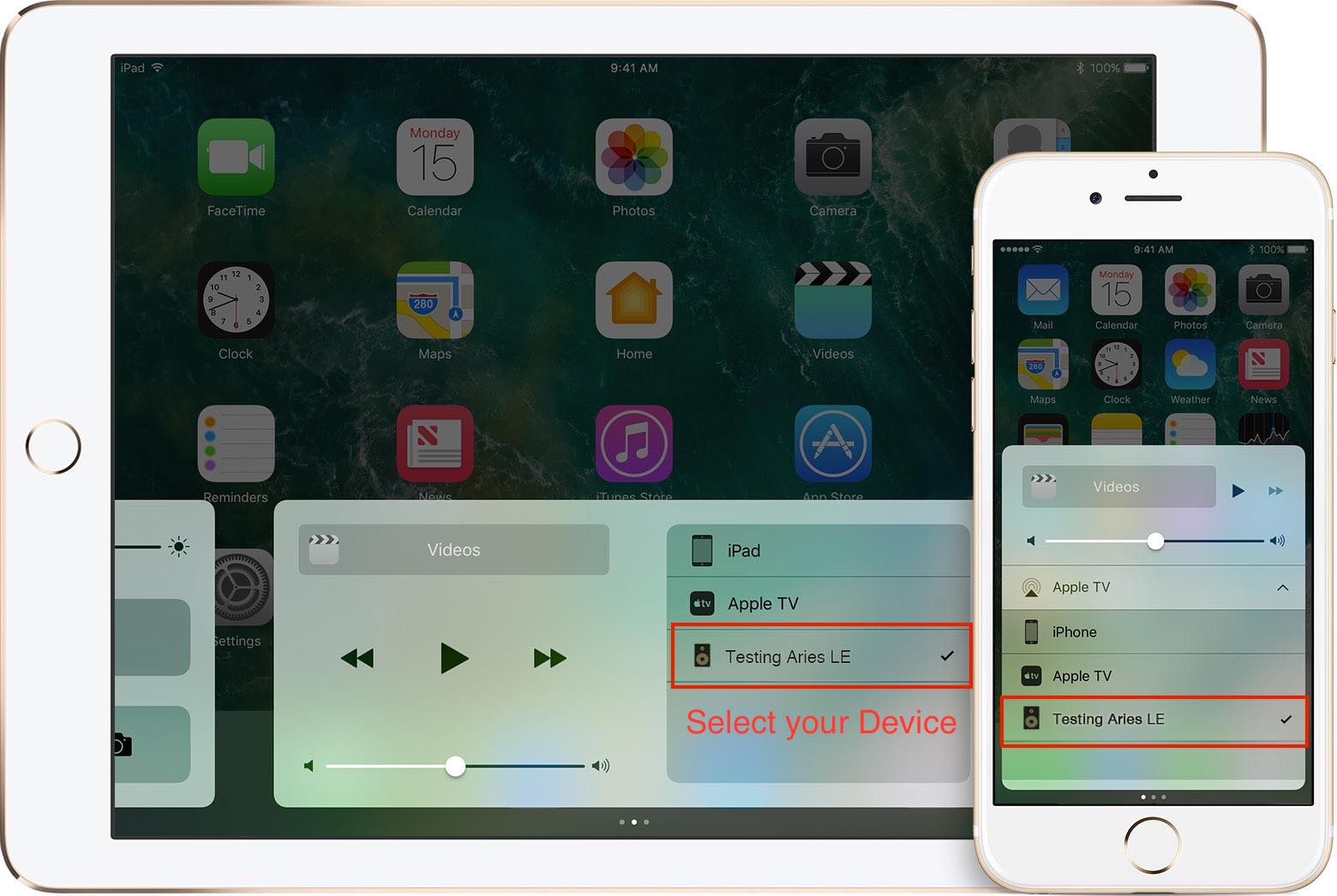 Caution: Airplaying from Mac computer is only available inside the iTunes. The airplay function on the task bar is APPLE TV ONLY.