ARIES will start WiFi hotspot mode automatically when you use it for the first time or when ARIES fails to join the your previous network. You should see the following symbol on ARIES display when the WiFi hotspot function is activated:

If the WiFi hotspot function is not activated. You may also instruct it to start WiFi hotspot by the following instructions:
Press and hold the 'SEARCH' button on remote control for about 7 seconds until you see 'APPLYING SETTING' on ARIES display.
Release the button and wait about 20 seconds.
After you see the WiFi symbol as above, the ARIES has created the network named 'AURALiC-Lightning' successfully.
For ARIES MINI, you need to press the left and middle button on the ARIES MINI body for about 5 seconds until the white LED light start to flashing.
Now, we can start from tapping Lightning DS app. Please make your your iPad has already download our app and connected to your router (Home Wi-Fi) .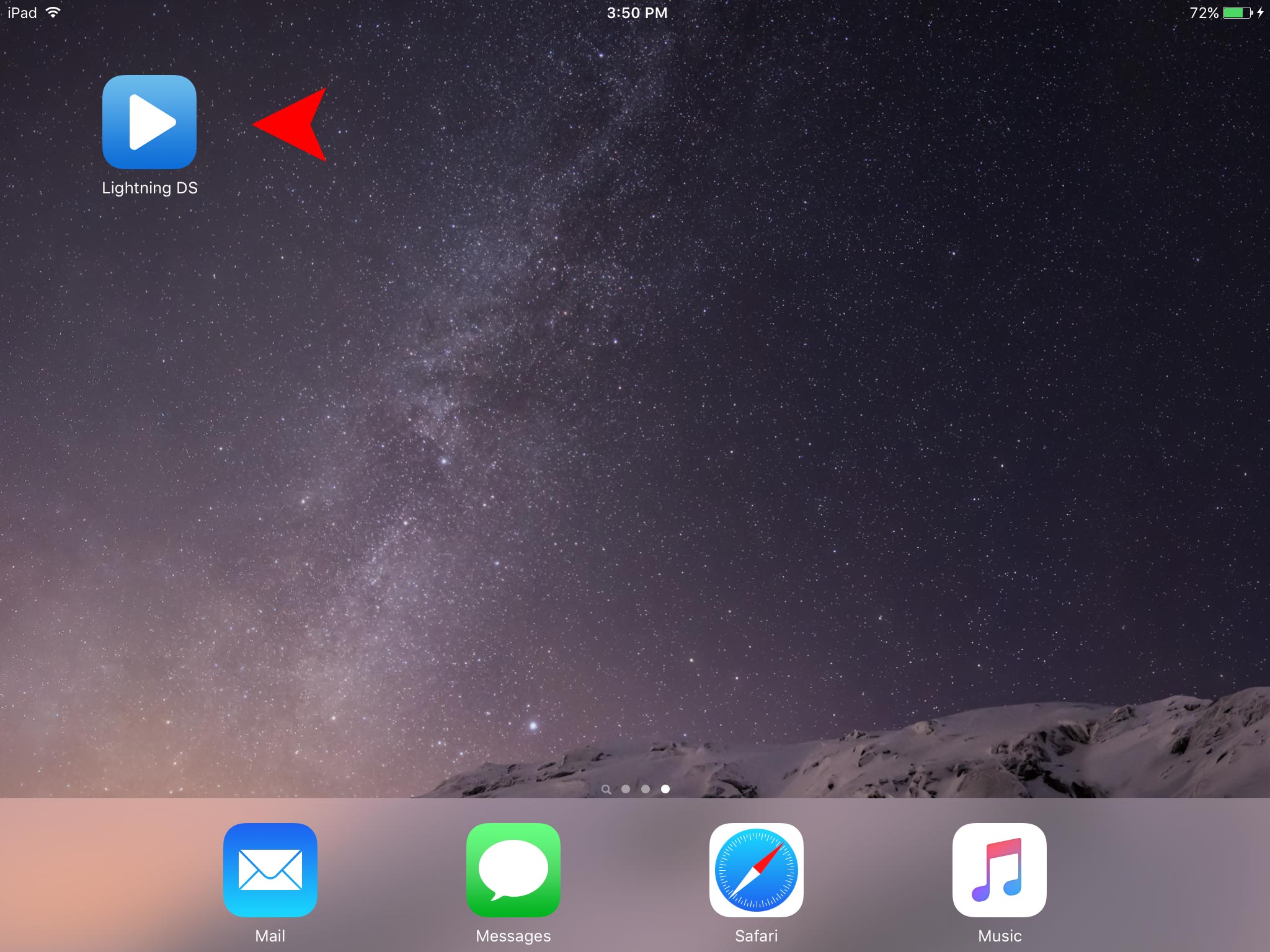 If this is the first time you run the Lightning DS App, you may choose your preferred language and agree to our Terms & Conditions.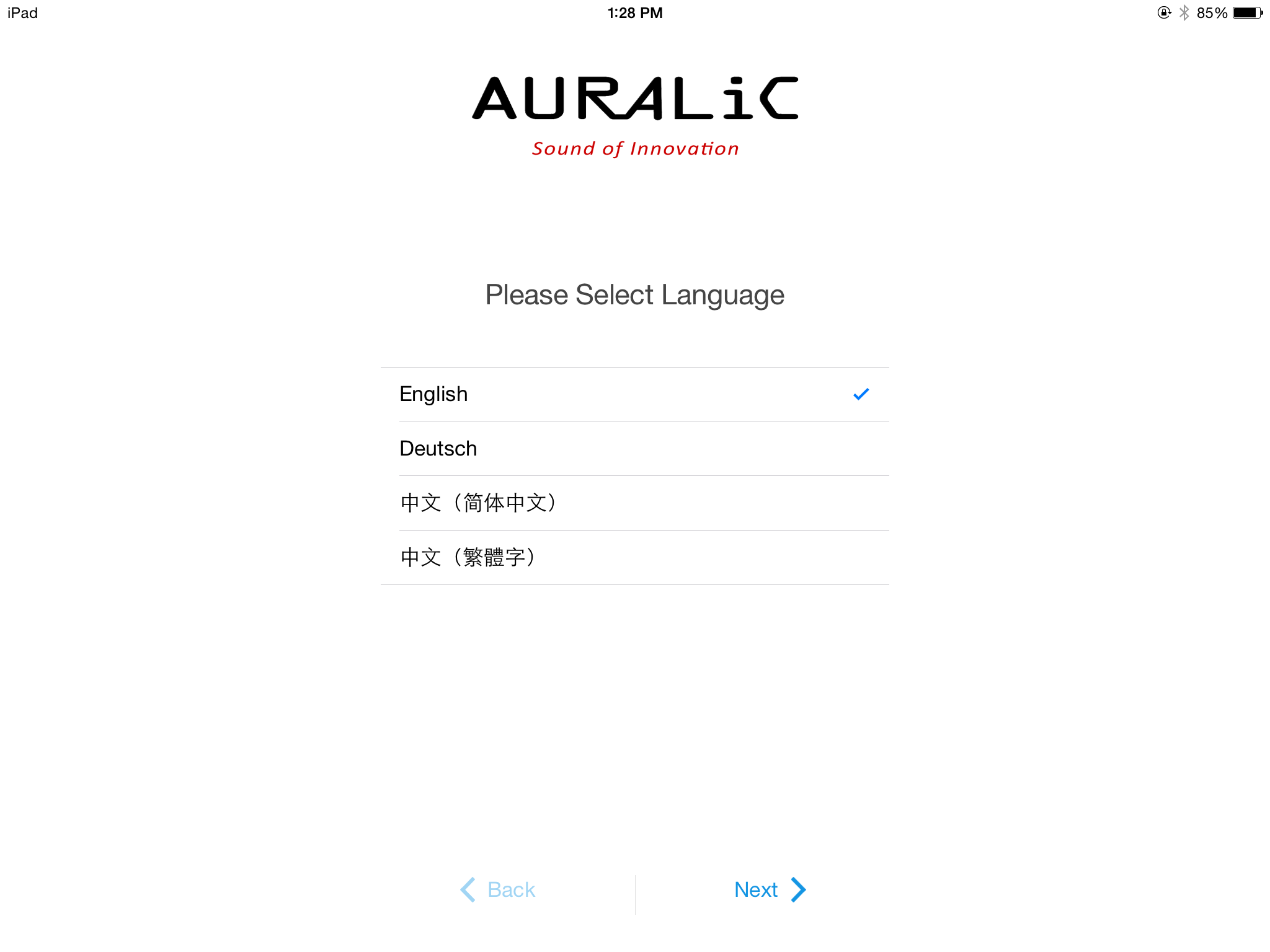 The setup guide will automatically appear when you try to setup the lightning device for the first time. Since this article try to show you how to setup the lightning device manually (without the help of setup guide), you may click 'I will set up later' here.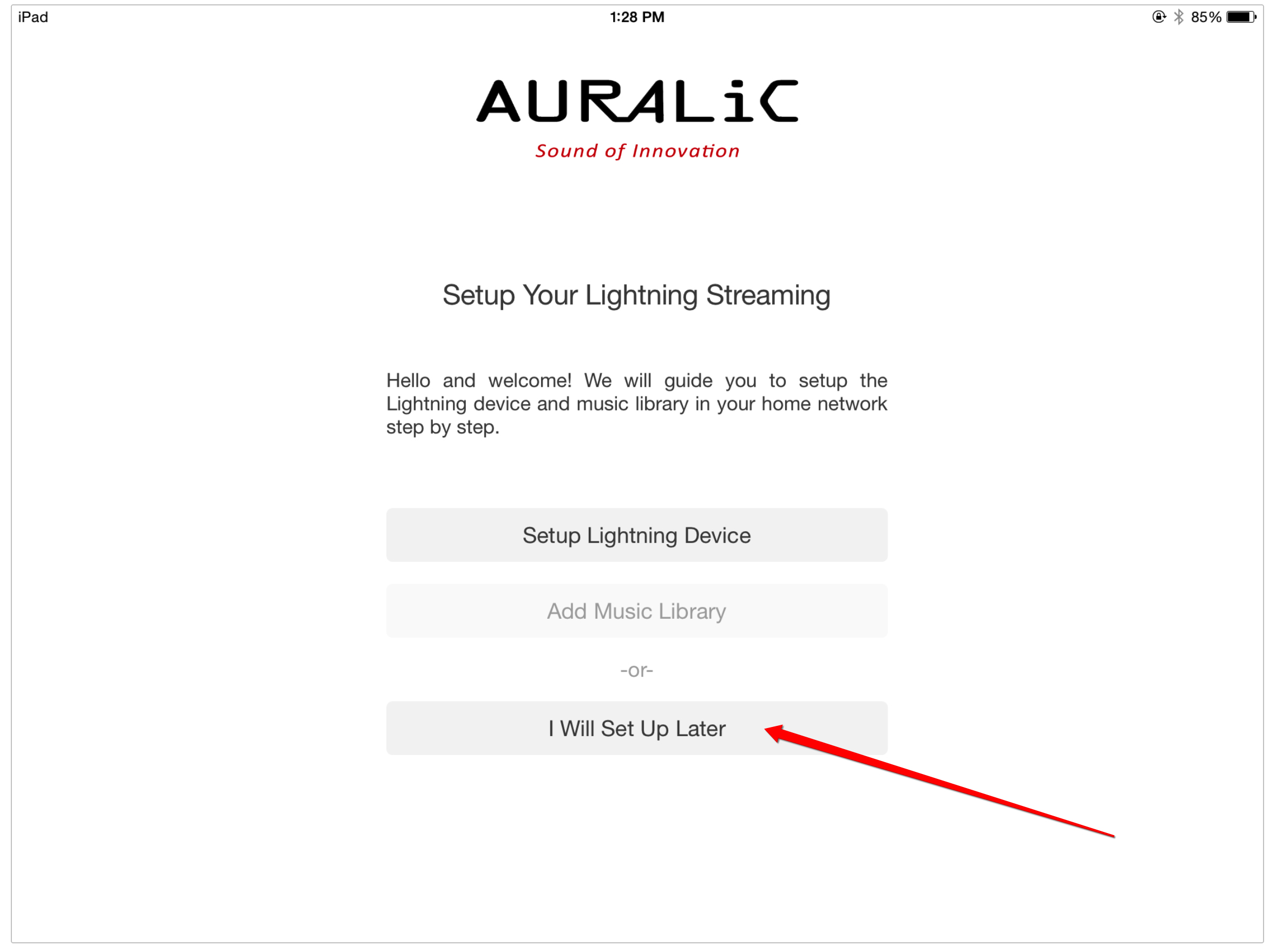 If you have used the Lightning DS App and connected to any Lightning Device before, the setup guide will show the following information. Again, you may select 'Just start up' to setup the Lightning Device manually.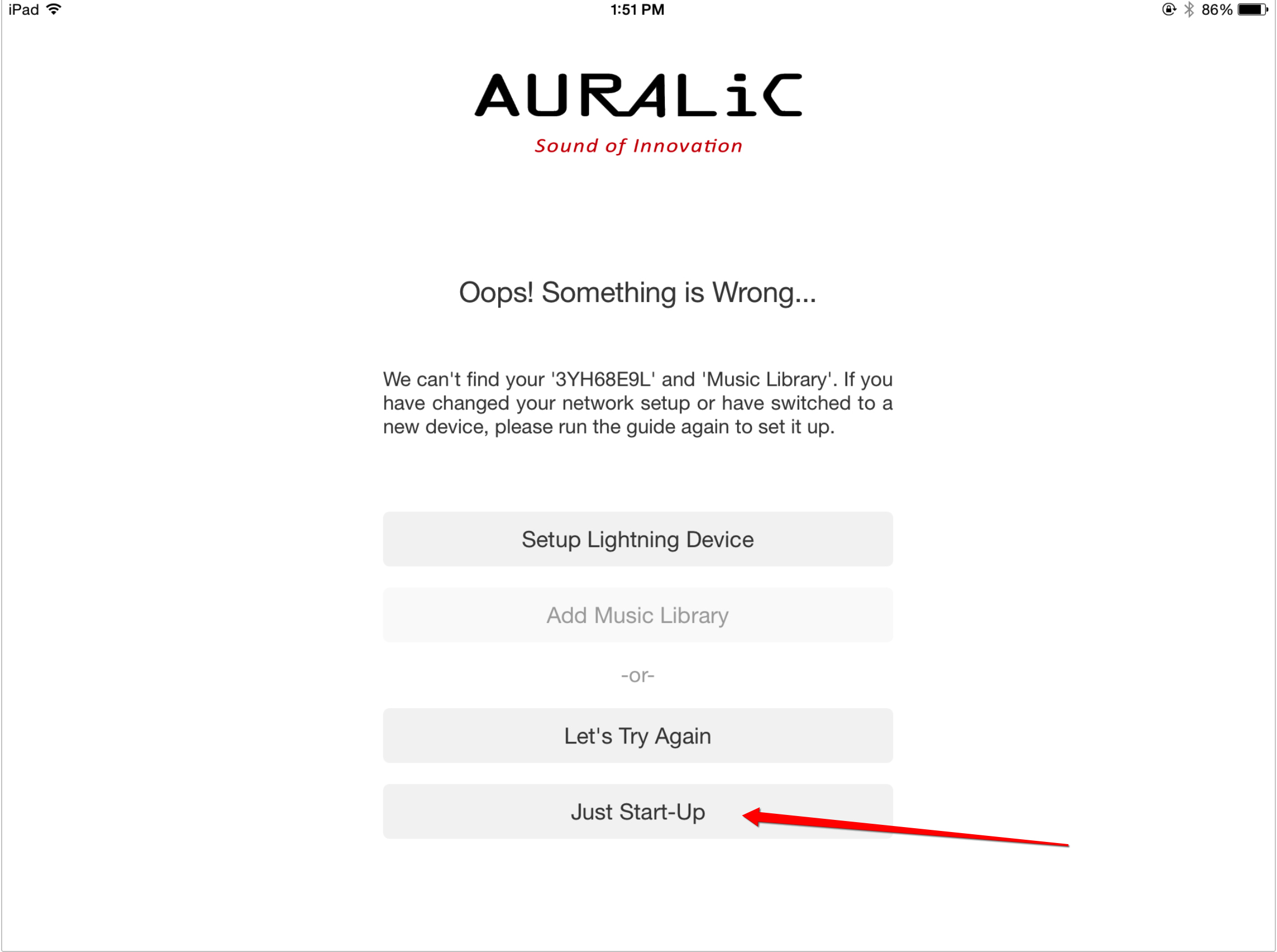 Tap the Setting icon > Lightning Device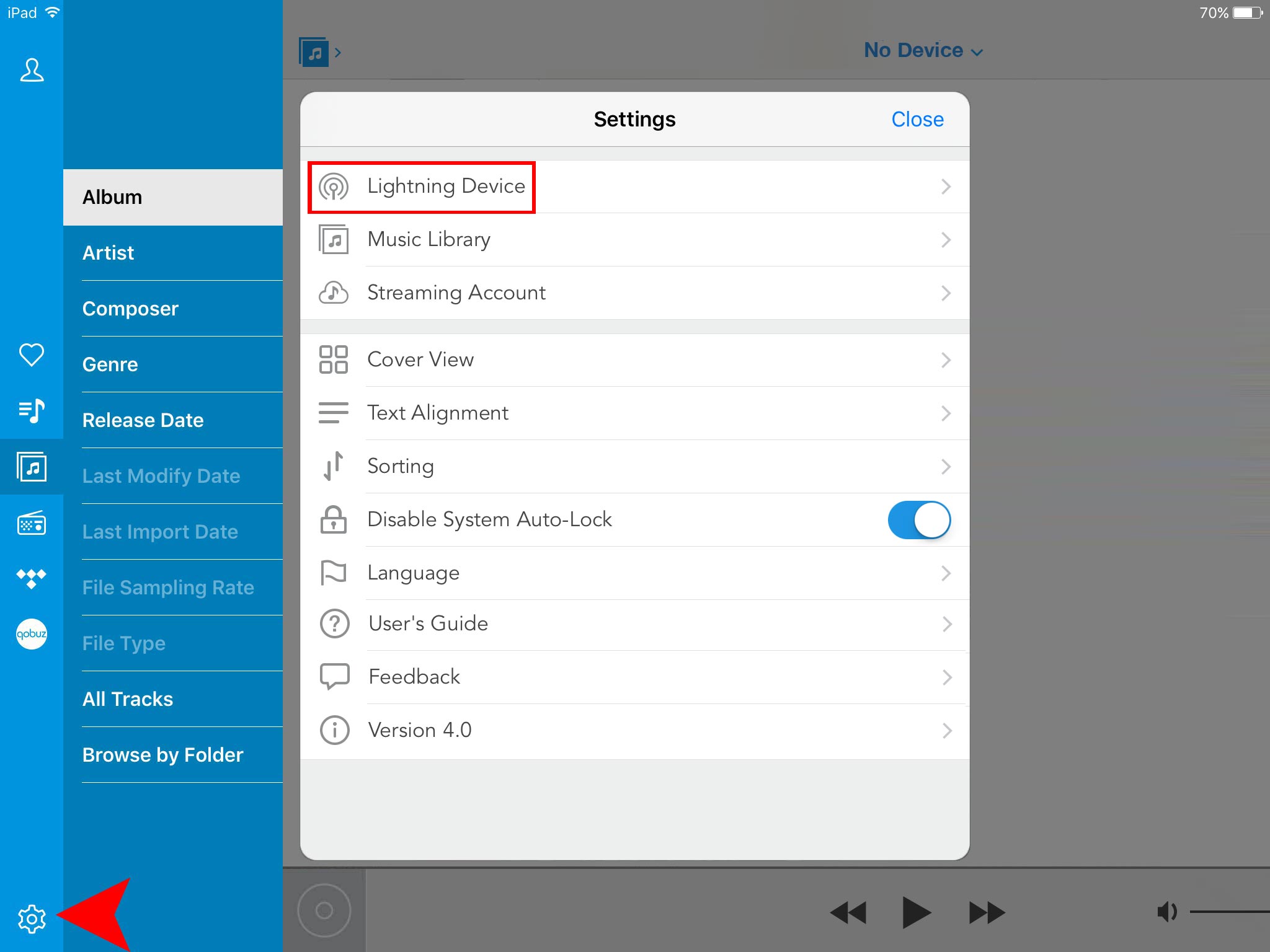 Choose Setup Lightning Device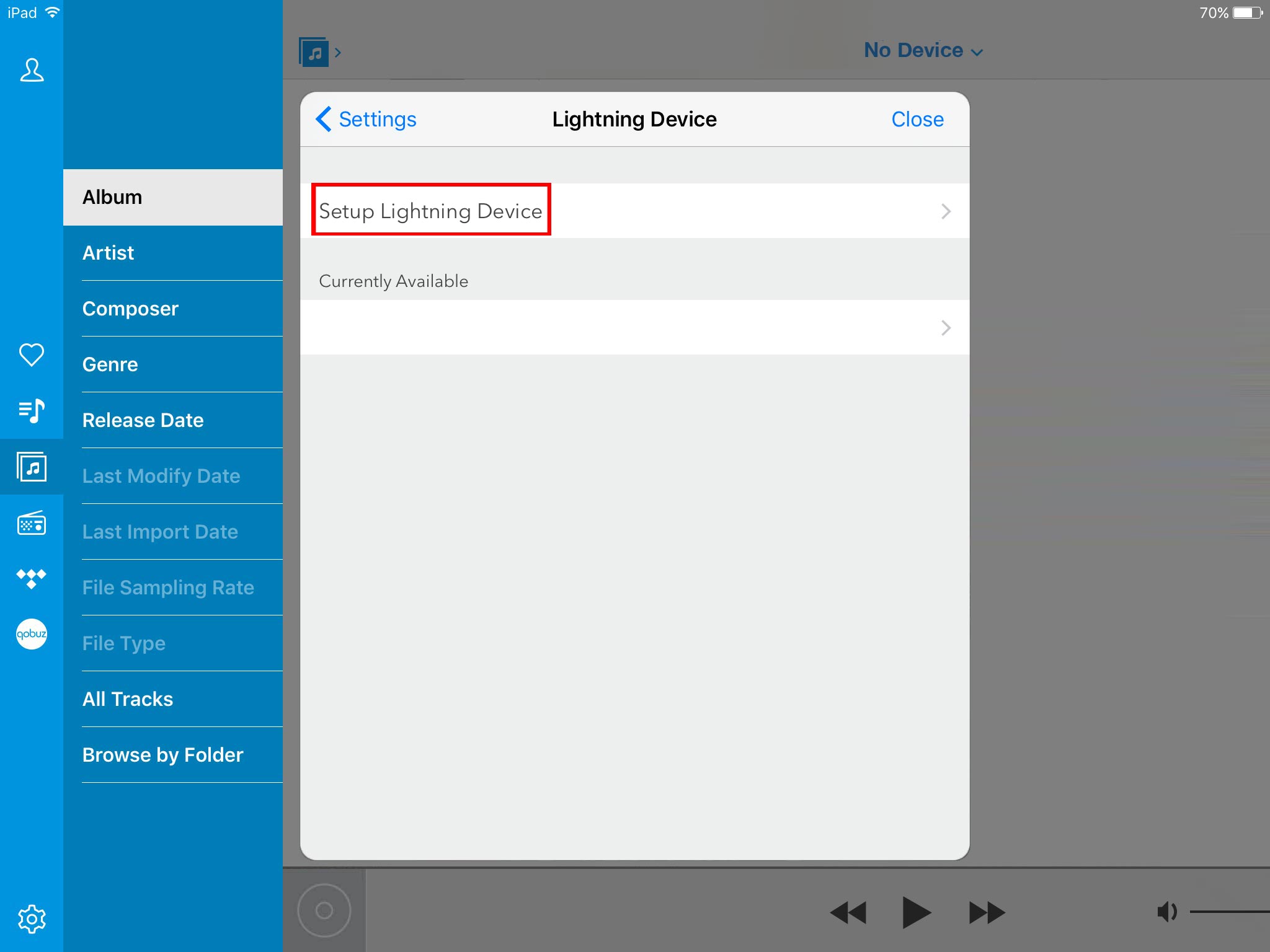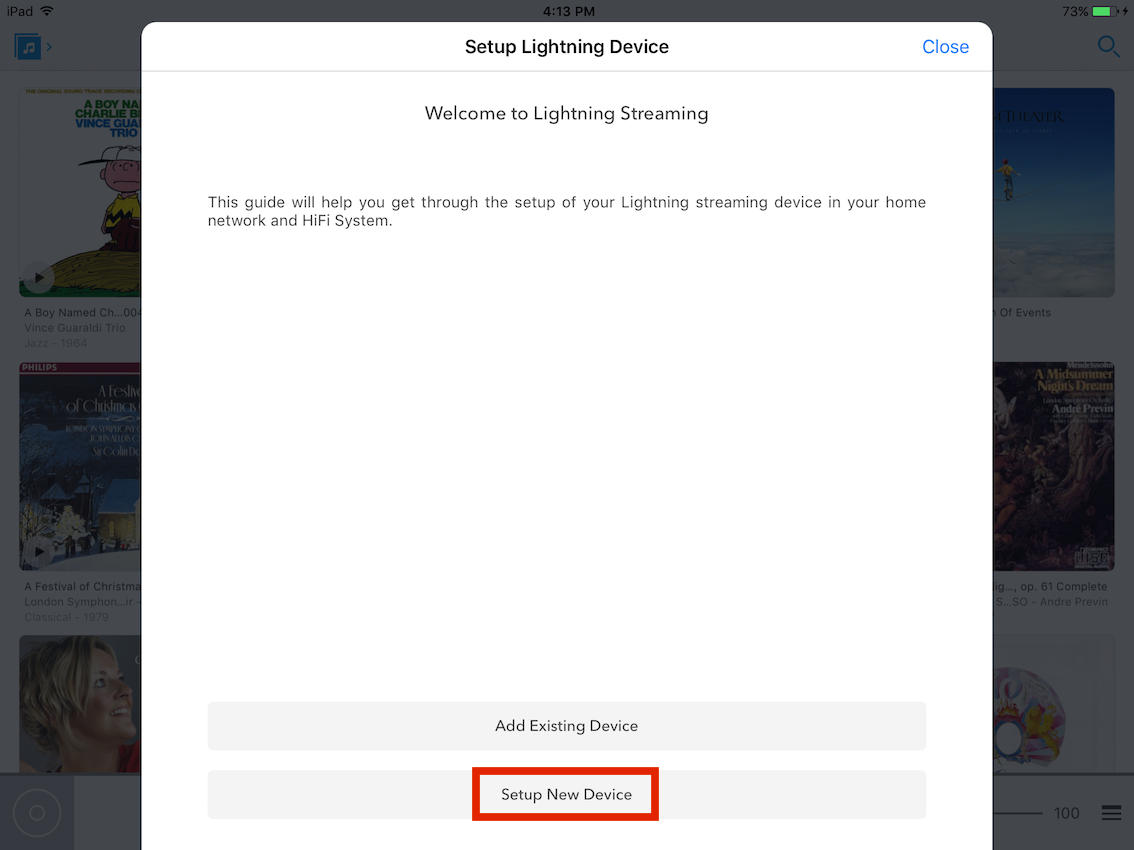 On this step please select your device, for example here we select ARIES LE ,then tap Next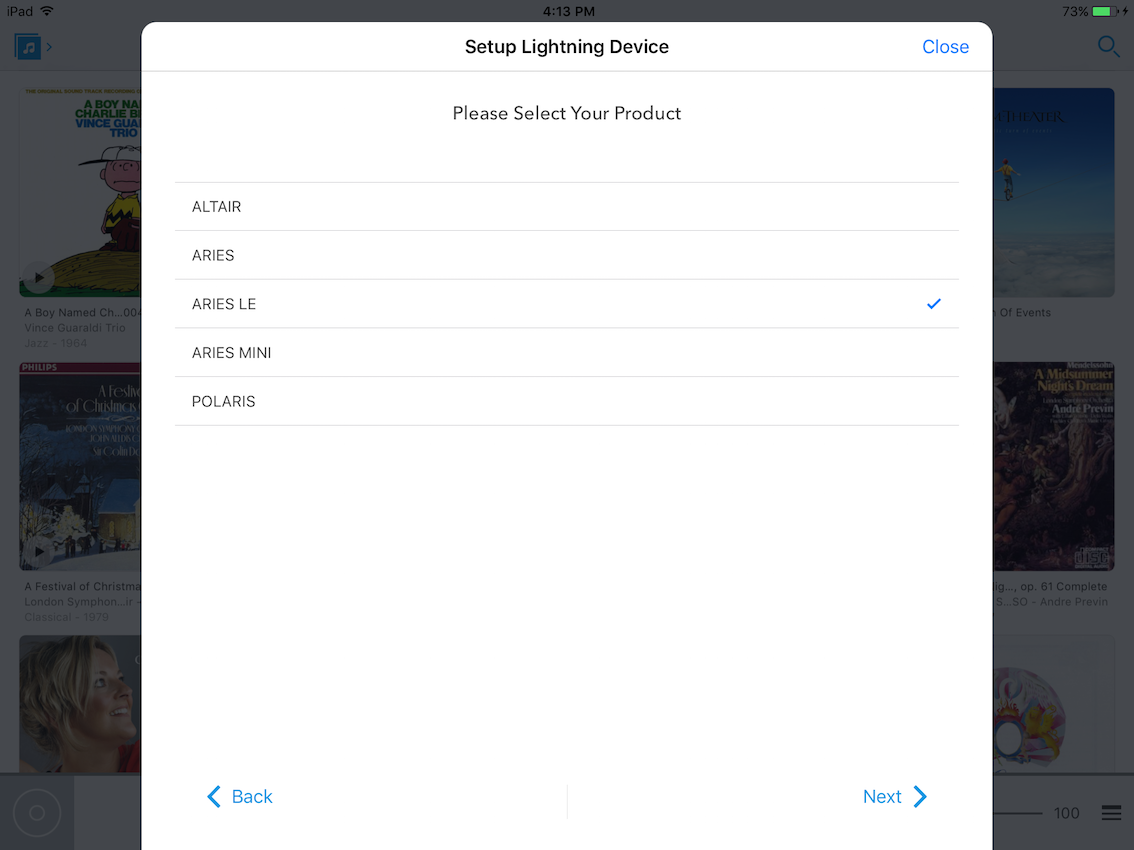 Now system will guide you to connect your device step by step, just follow the lead.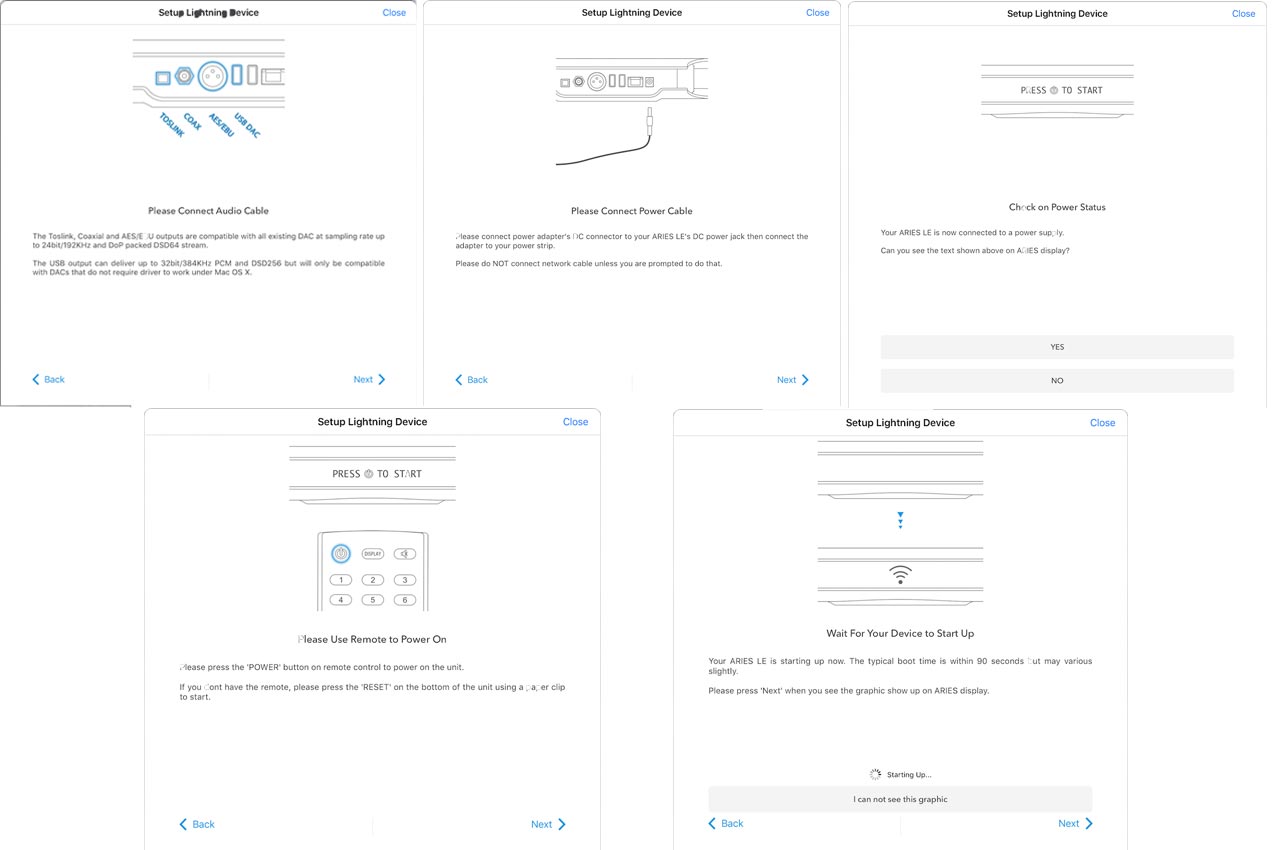 Now it's very important to back to your iPad Wi-Fi setting and choose our device's SSID- AURALiC-Lightning.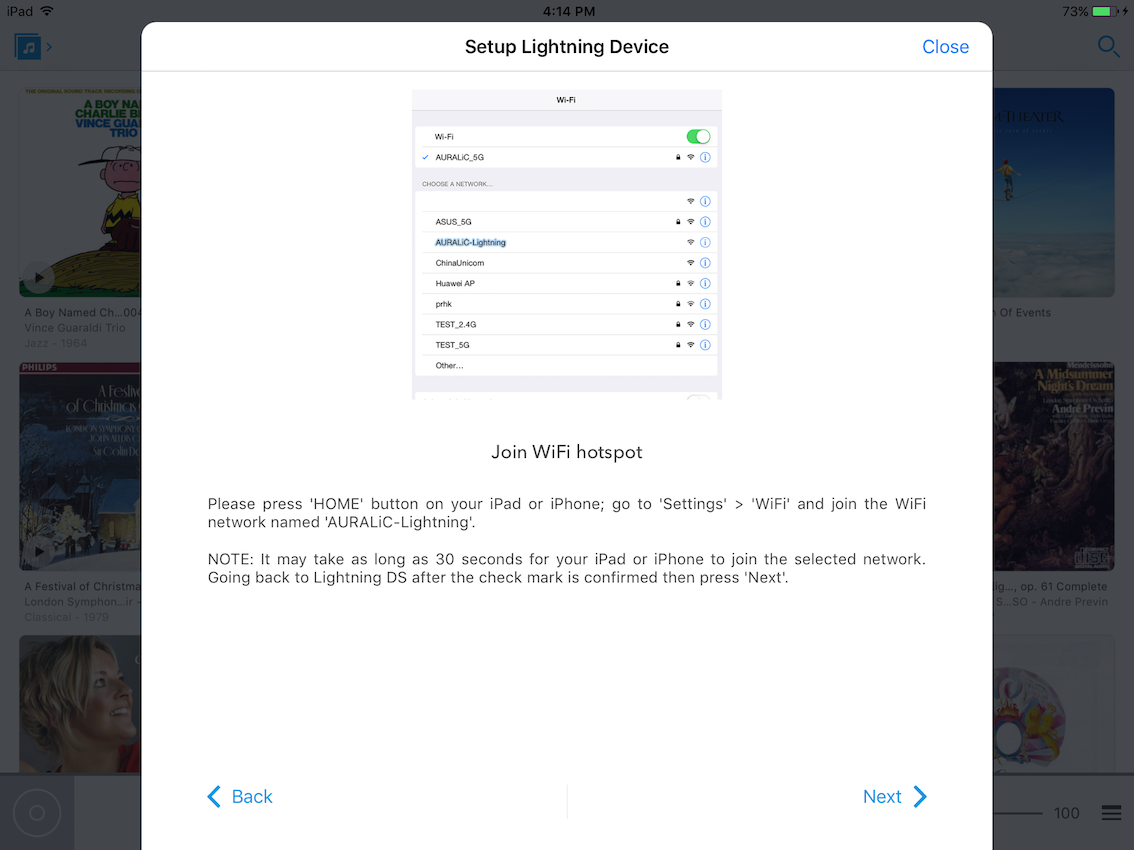 Please select AURALiC-Lightning, it may take 30 seconds to join the network, after it's done, please back to app and tap next.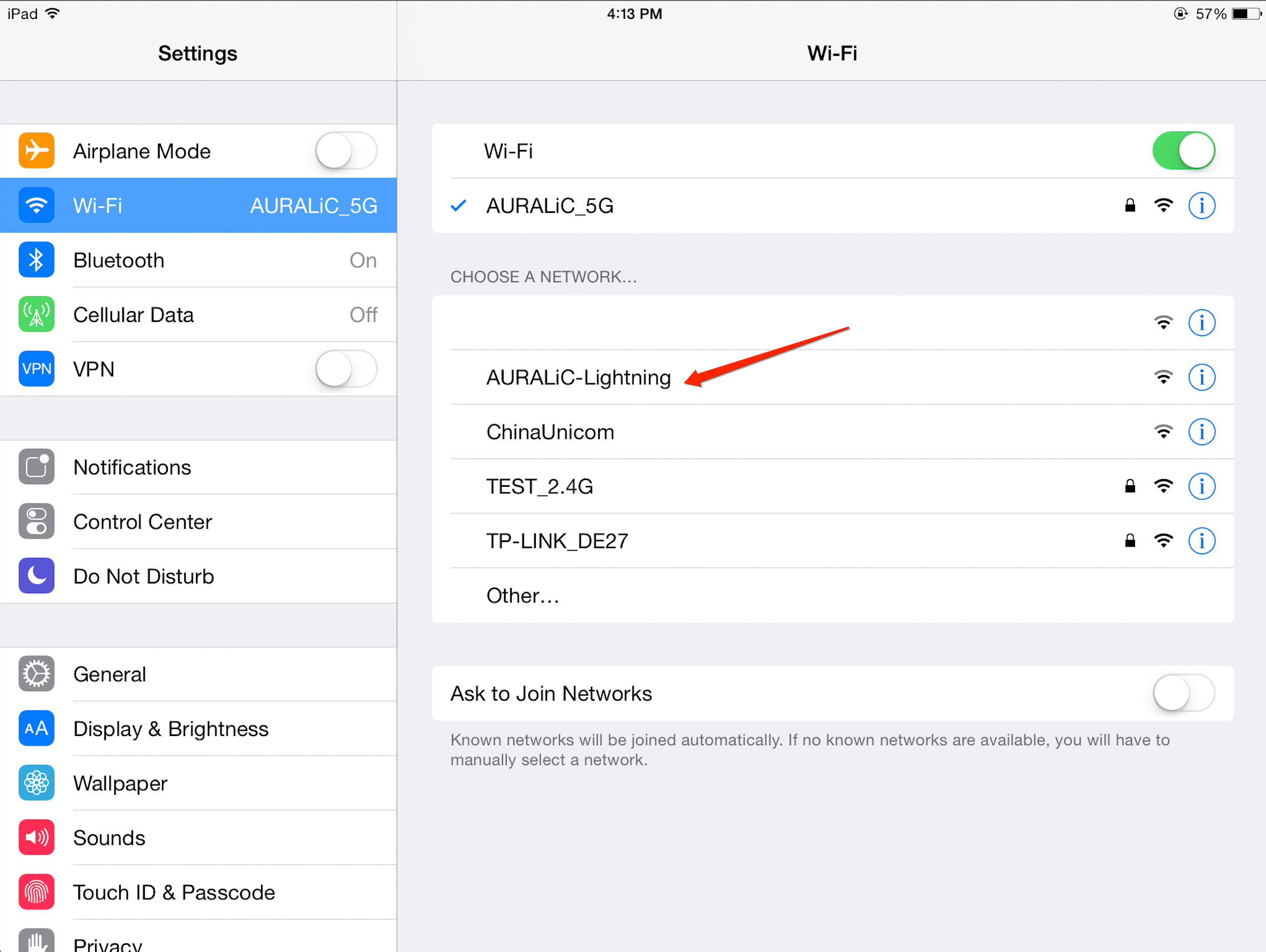 Back to the app and tap Next to continue.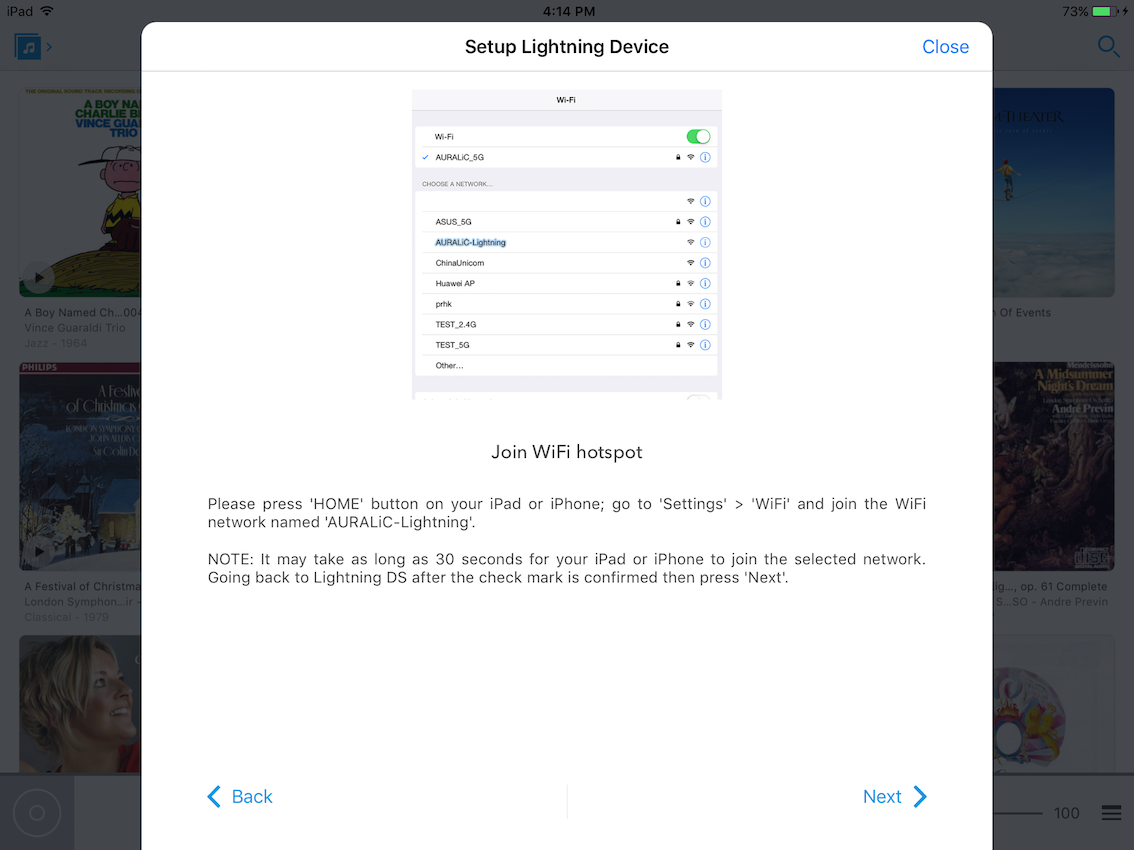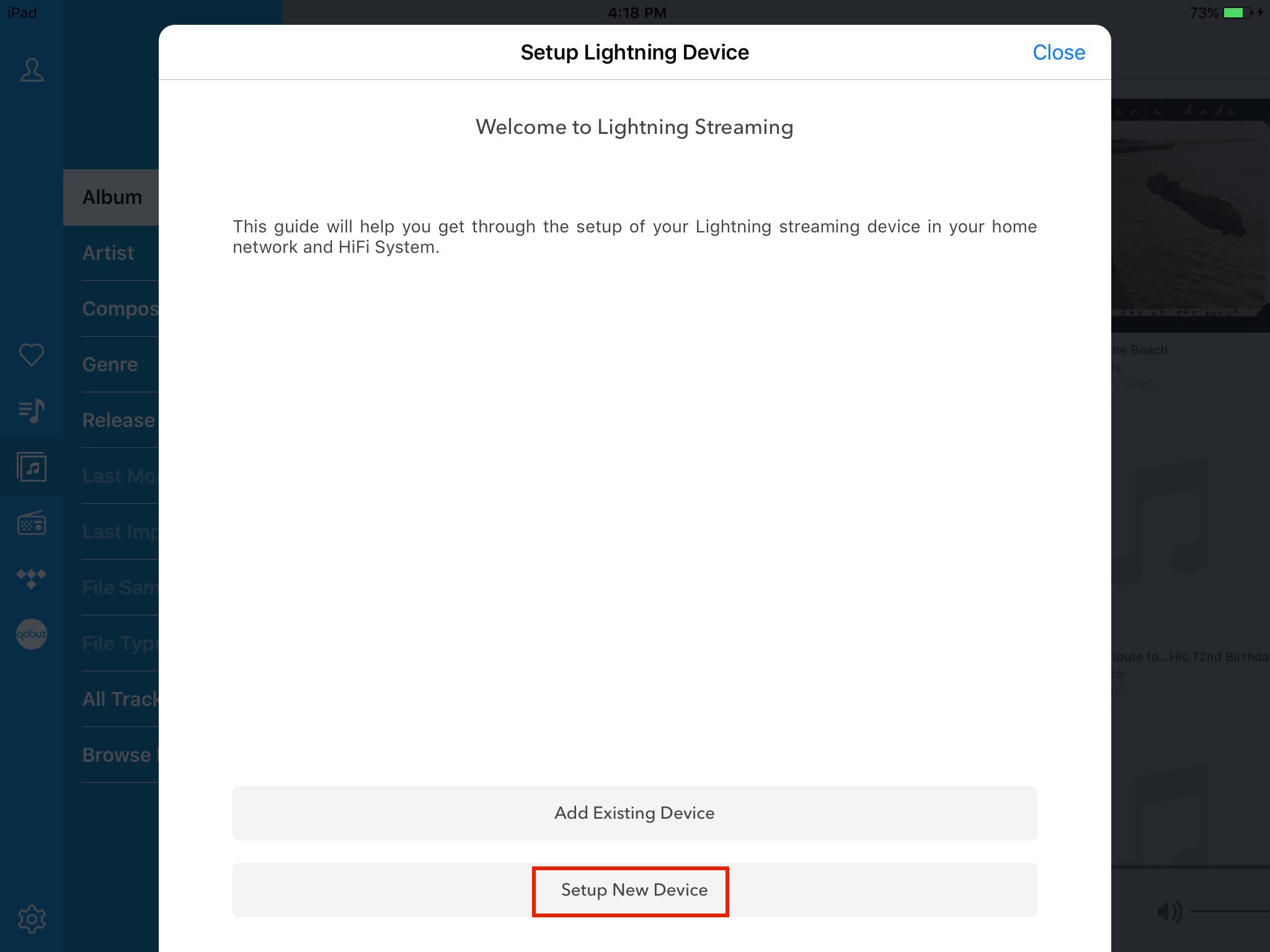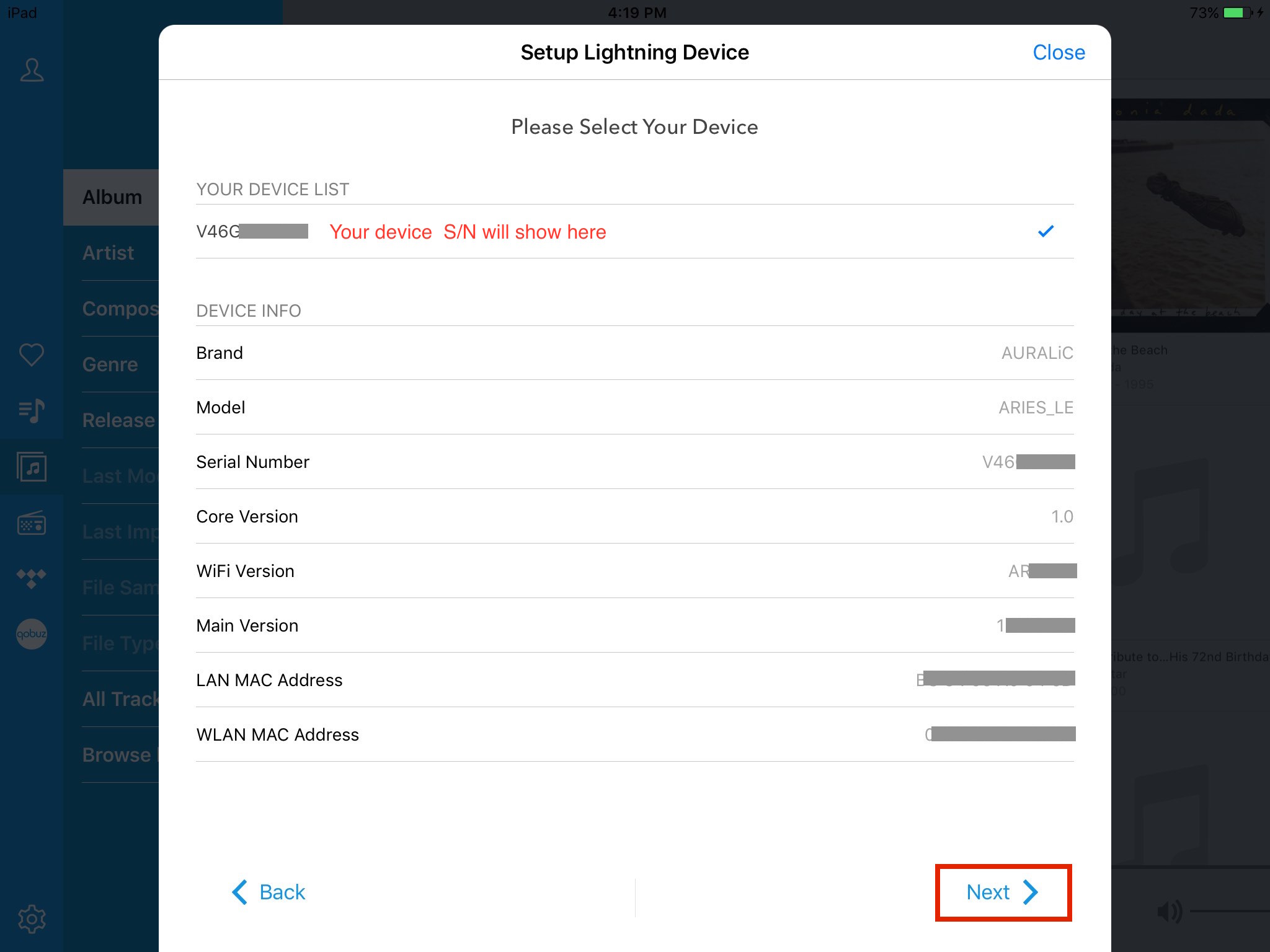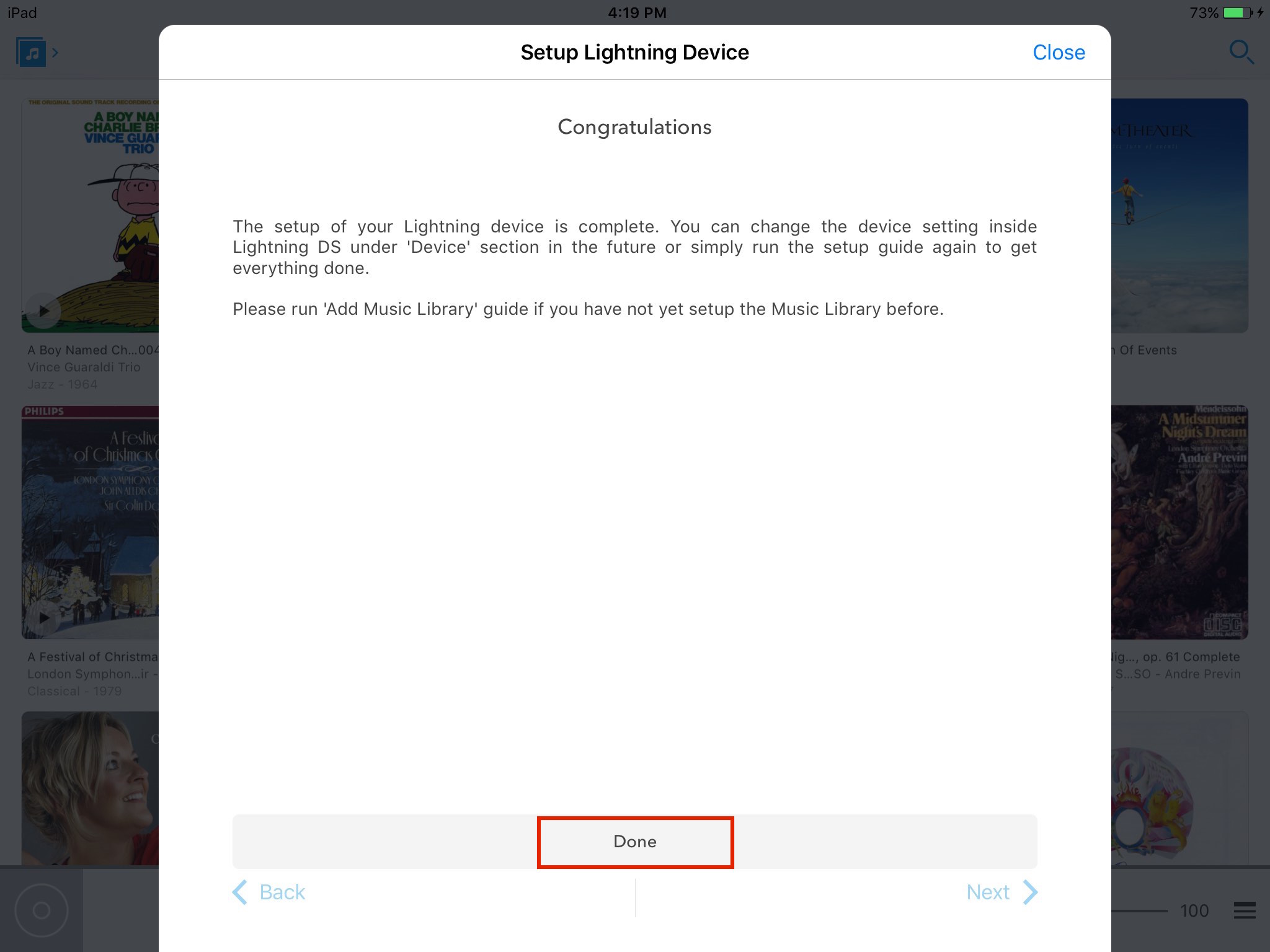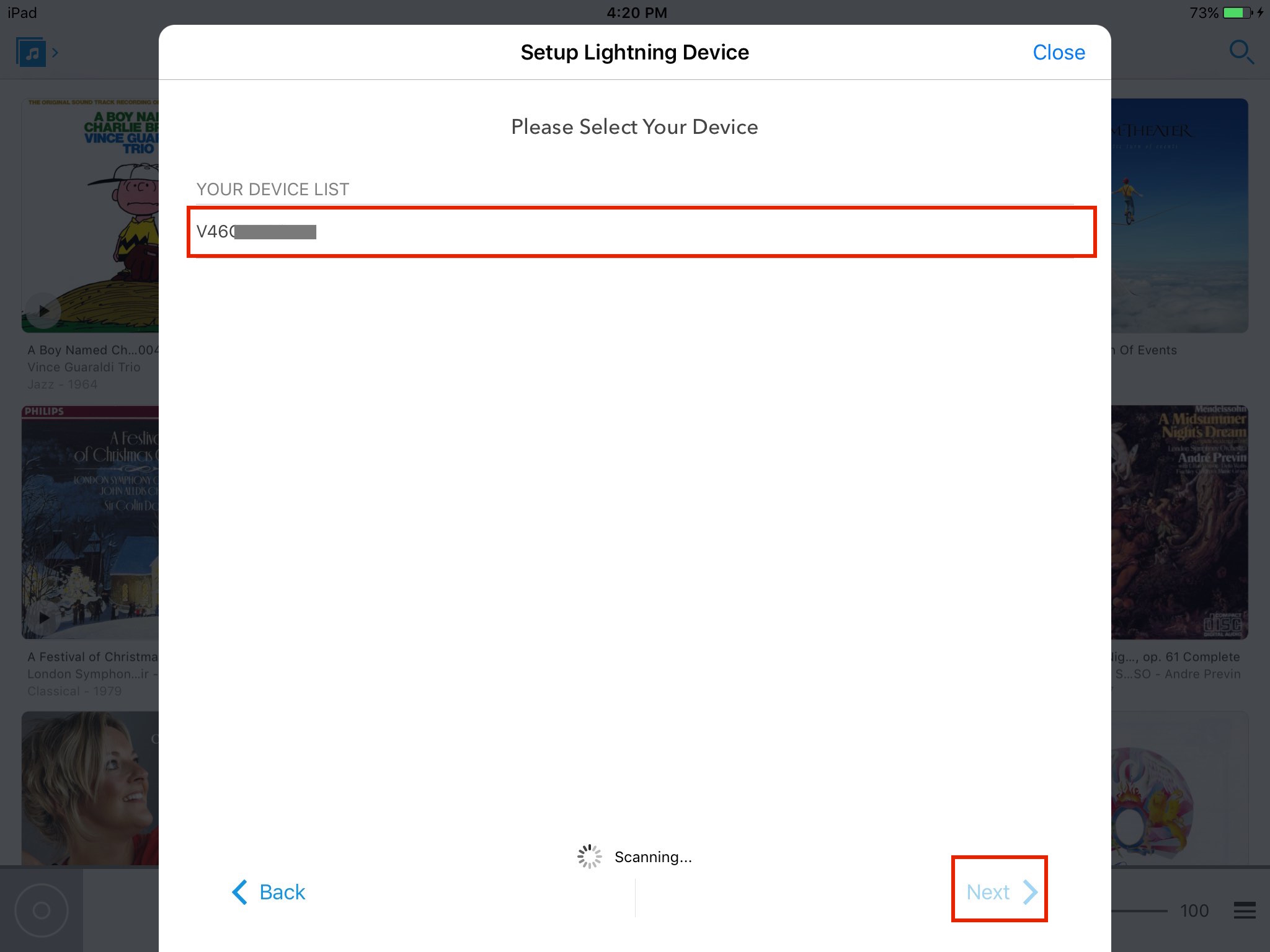 Now we are going to select wireless mode, you could try wired also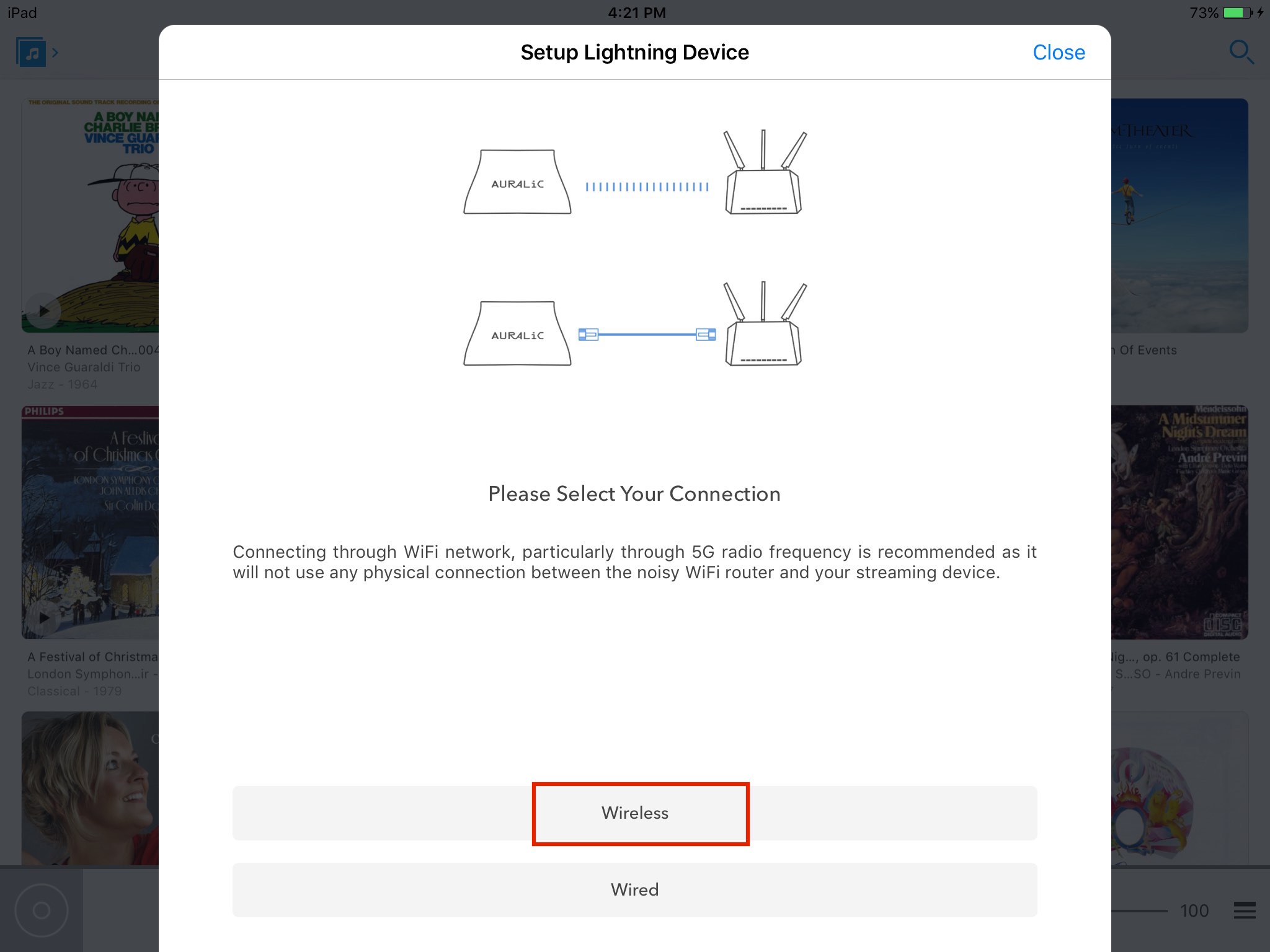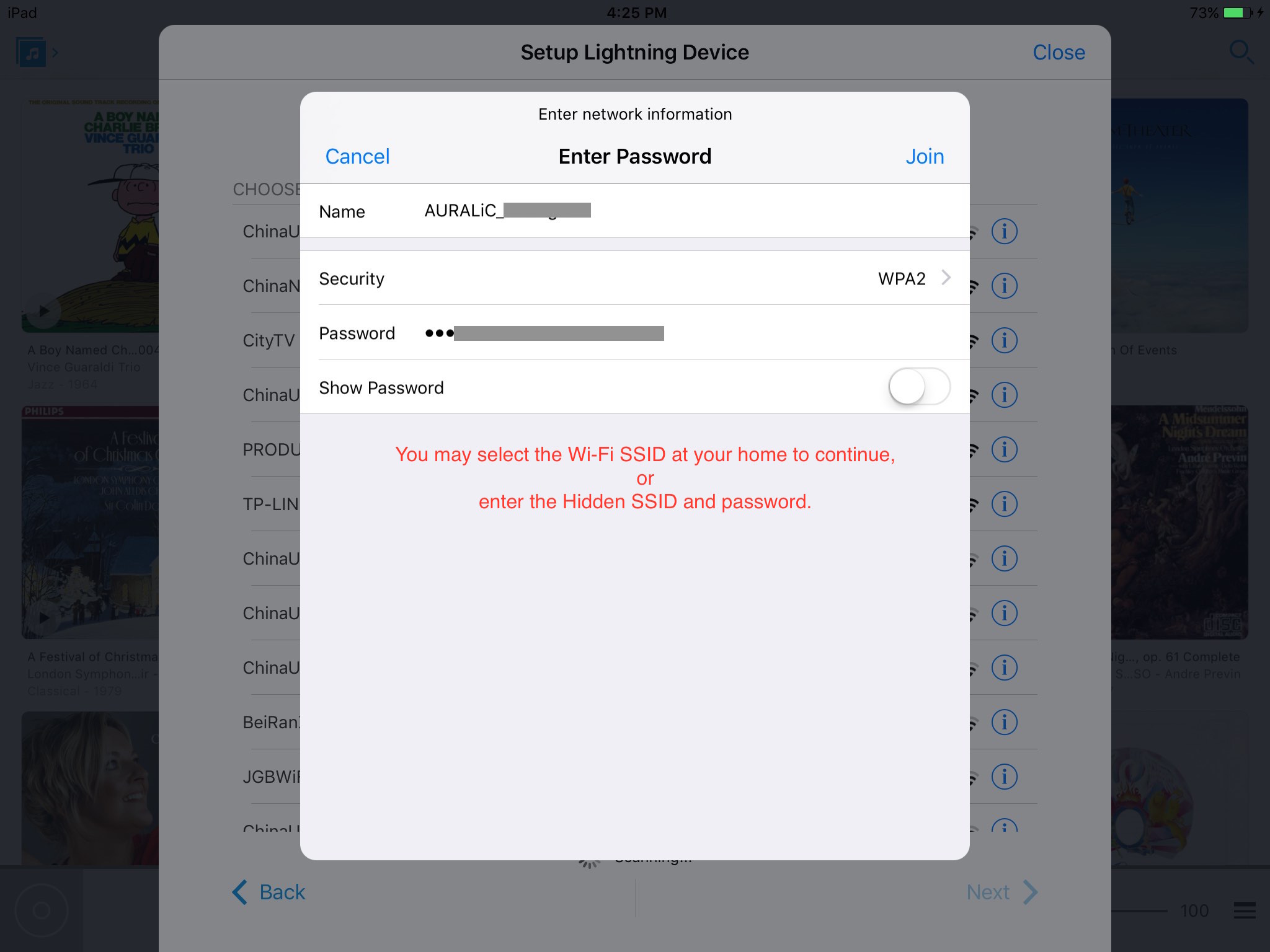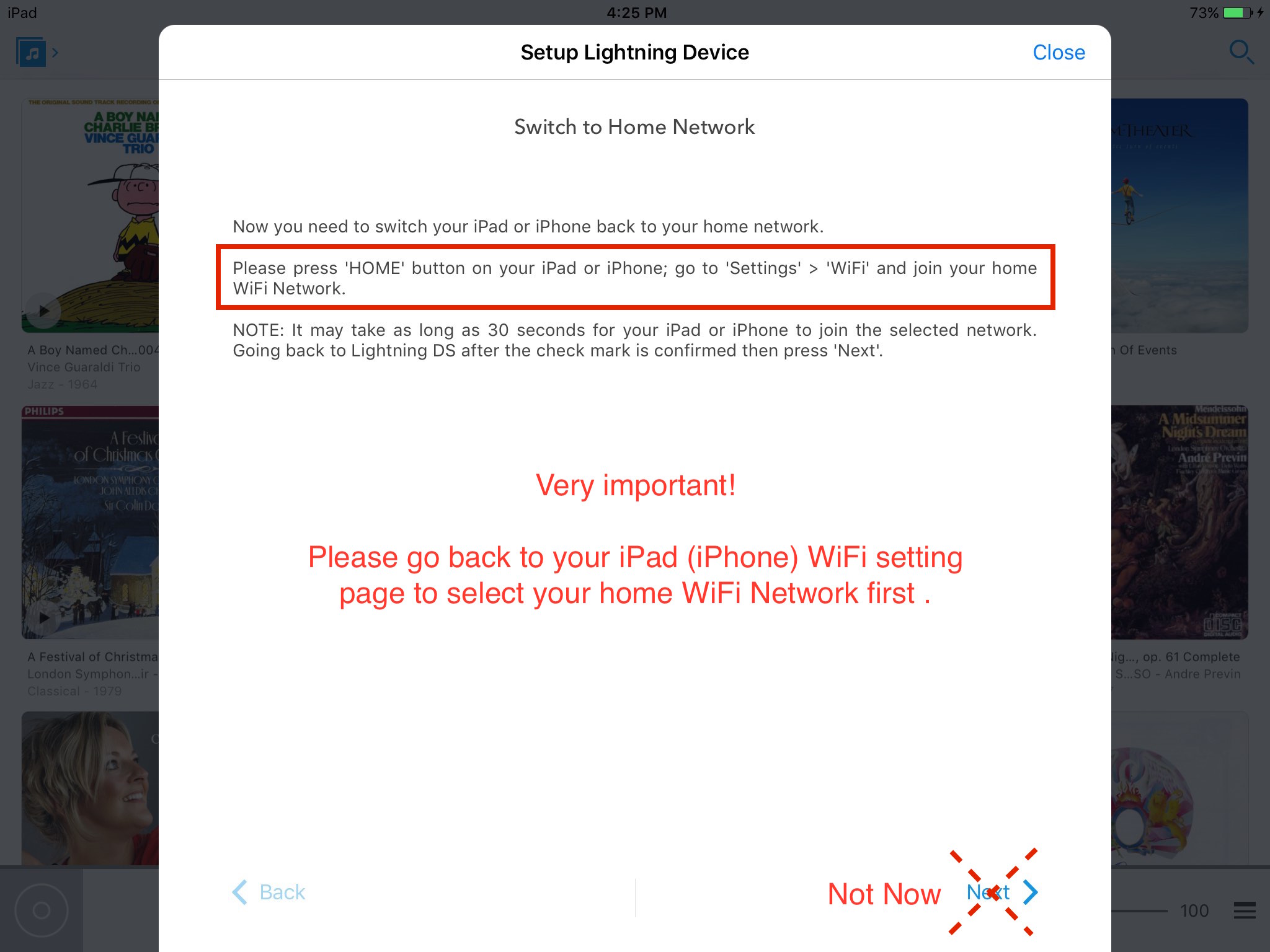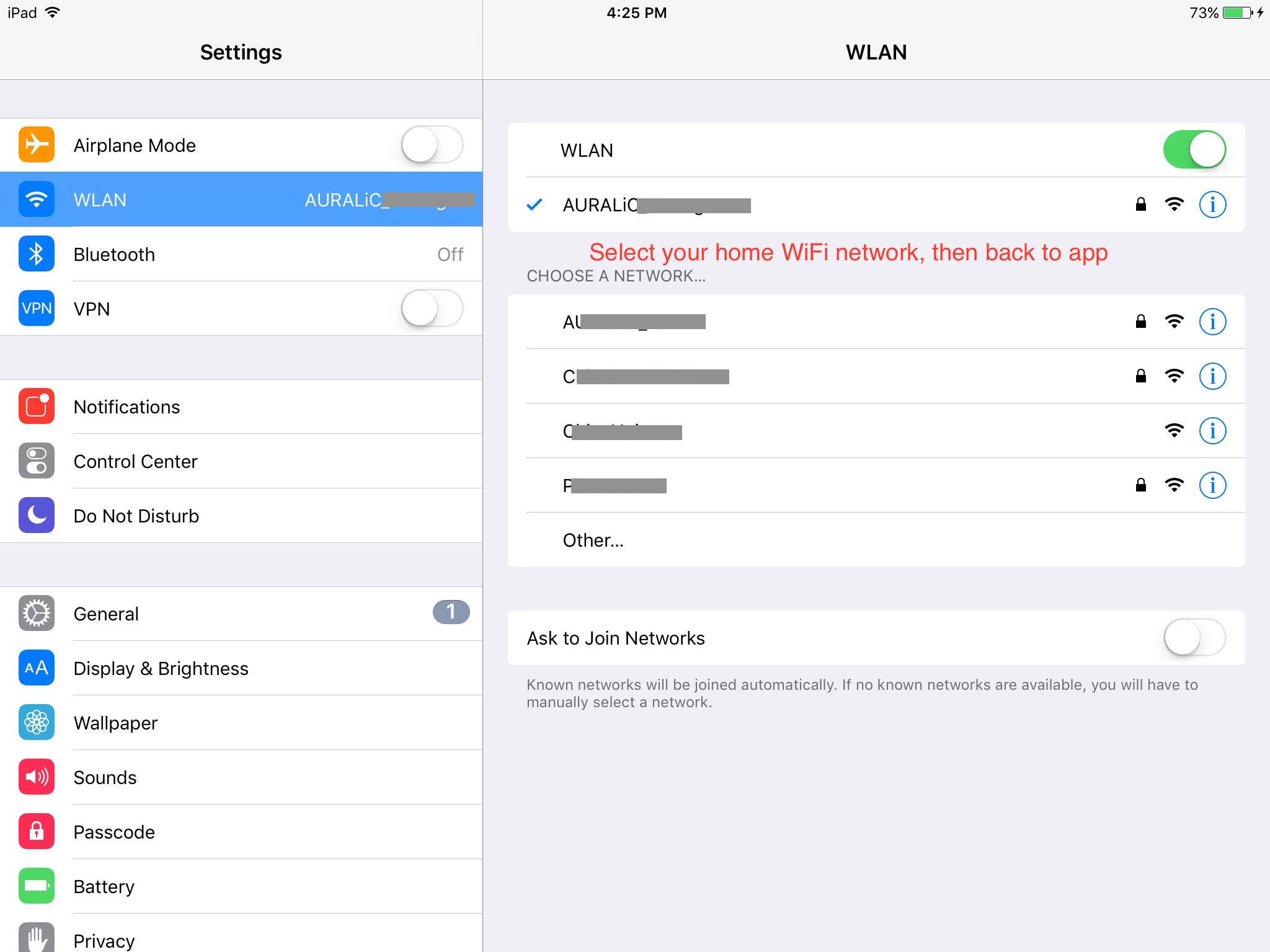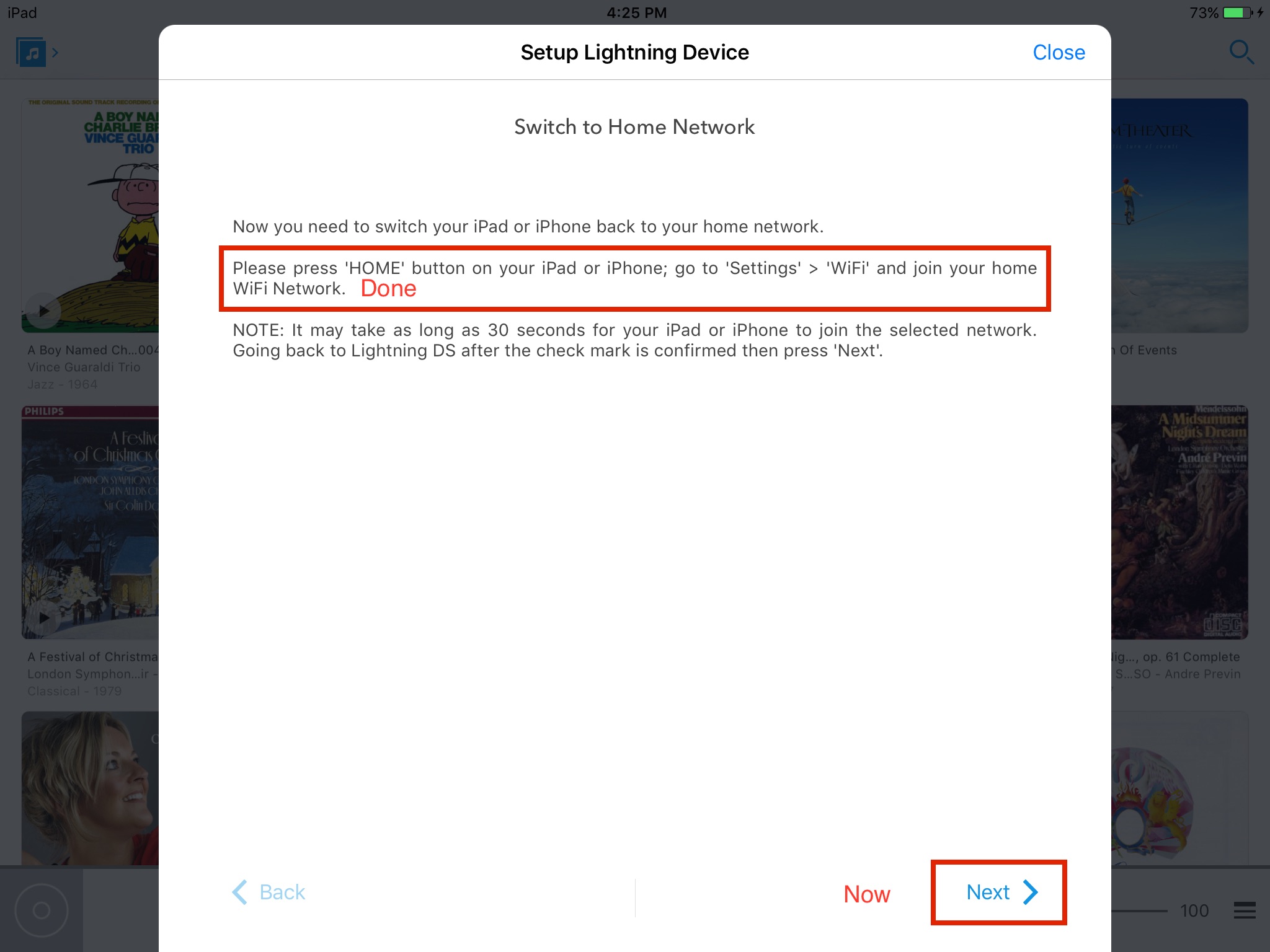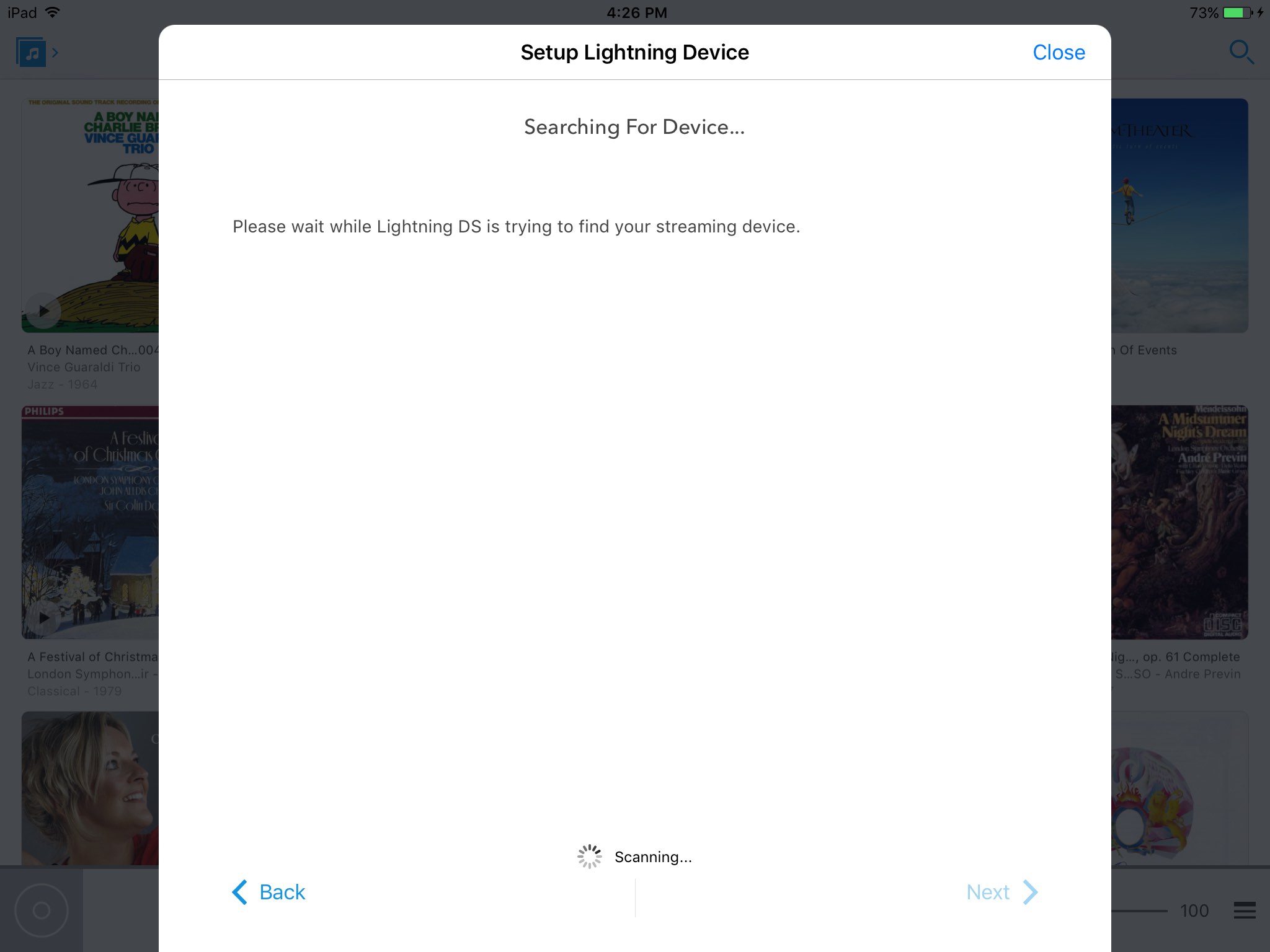 Now your device has been set. System will check the latest firmware.