There are two ways to copy music into internal storage
1. Import from USB drive
After internal storage has been initialized, you will see the option import 'From USB Drive' show up in Lightning Server setting page as below: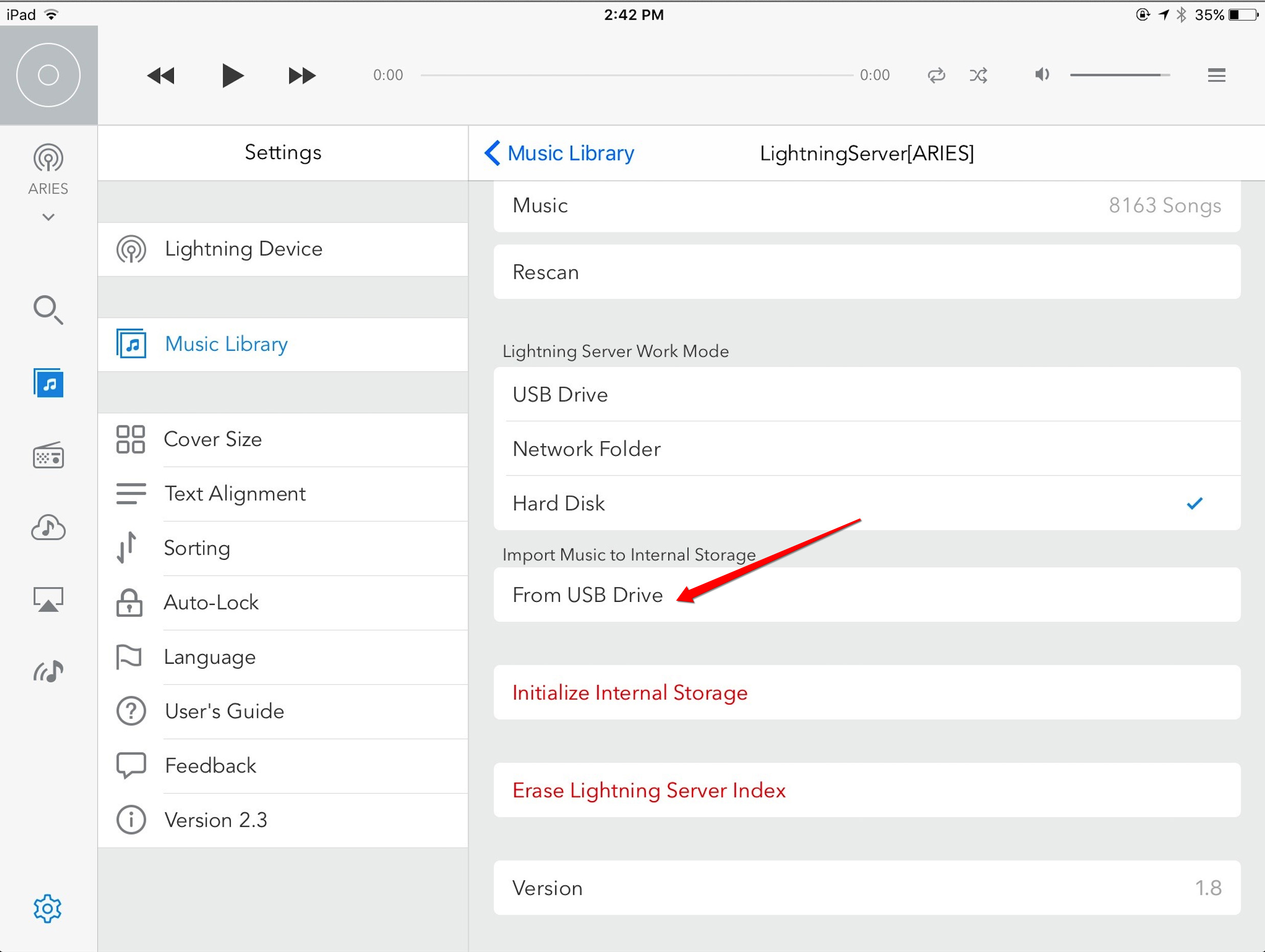 Please plug your USB drive to the back of ARIES MINI, wait for about 10 seconds till the drive can be read and click this button. ARIES MINI will try to import ALL FILES (no matter if it is music file) from USB drive to internal storage at background. After the import task is done, it will scan the hard disk and create music library. 
You dont need to keep your iPad on while the import task is been proceed.
2, Copy music from computer
After ARIES MINI has been setup and connect to your home network, it will create a network shared folder for you to access. You can access this folder from your computer: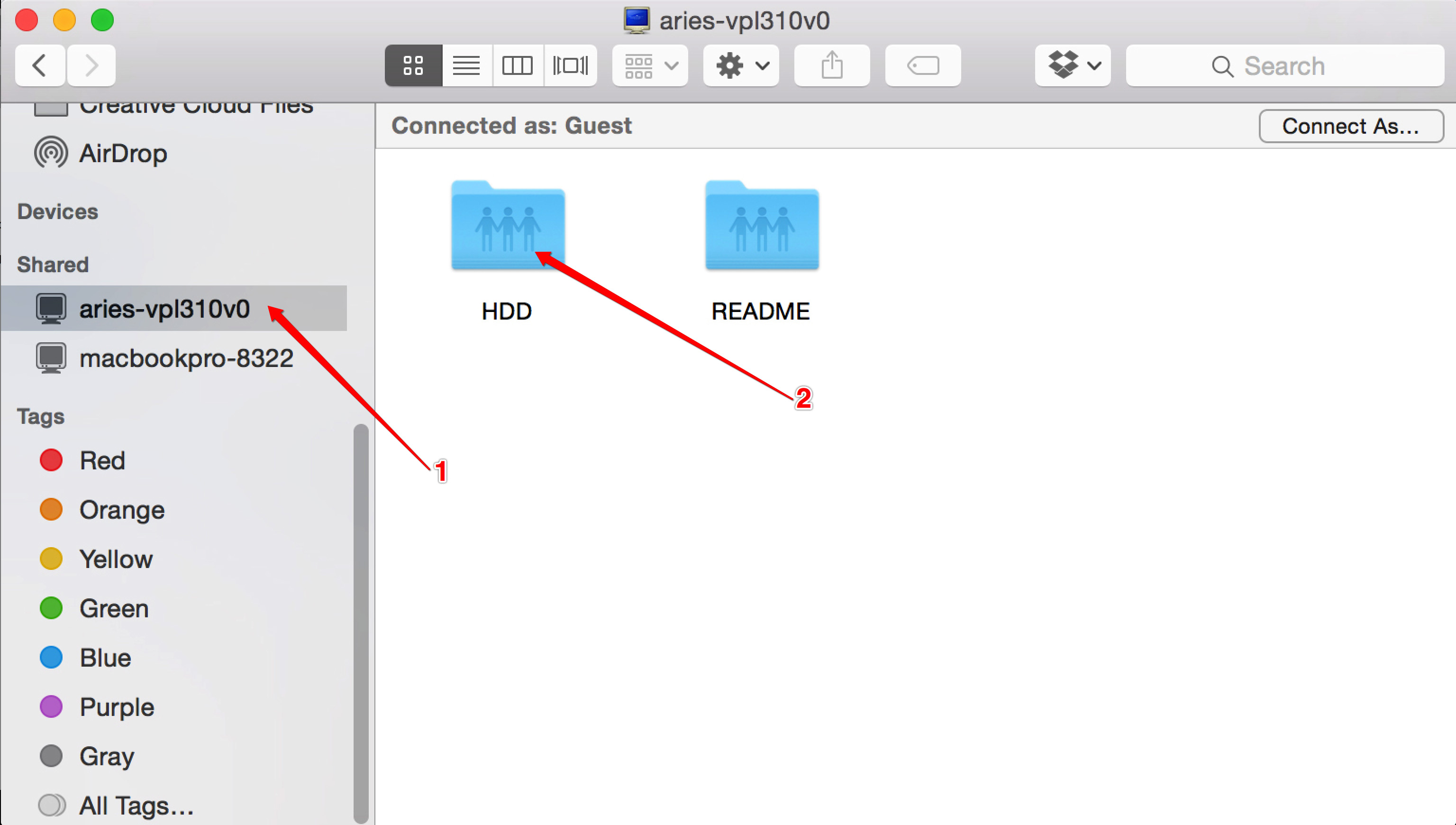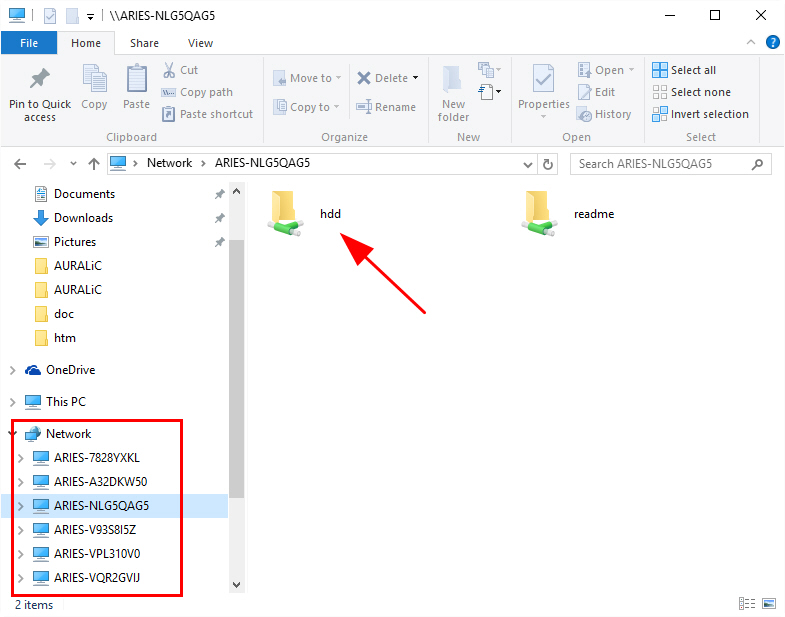 Select aries-(device S/N) under 'shared' section on left sidebar to connect to ARIES mini
Select HDD folder which is the internal storage of ARIES MINI. If you do not see this folder, please make sure the Lightning Server has been set to internal storage mode.
Copy music into this folder
Click 'Rescan' button on Lightning Server setting page as below after the copy is done
Lightning DS should refresh cache automatically after the Rescan is done by Lightning Server, you will be able to see the music in your music library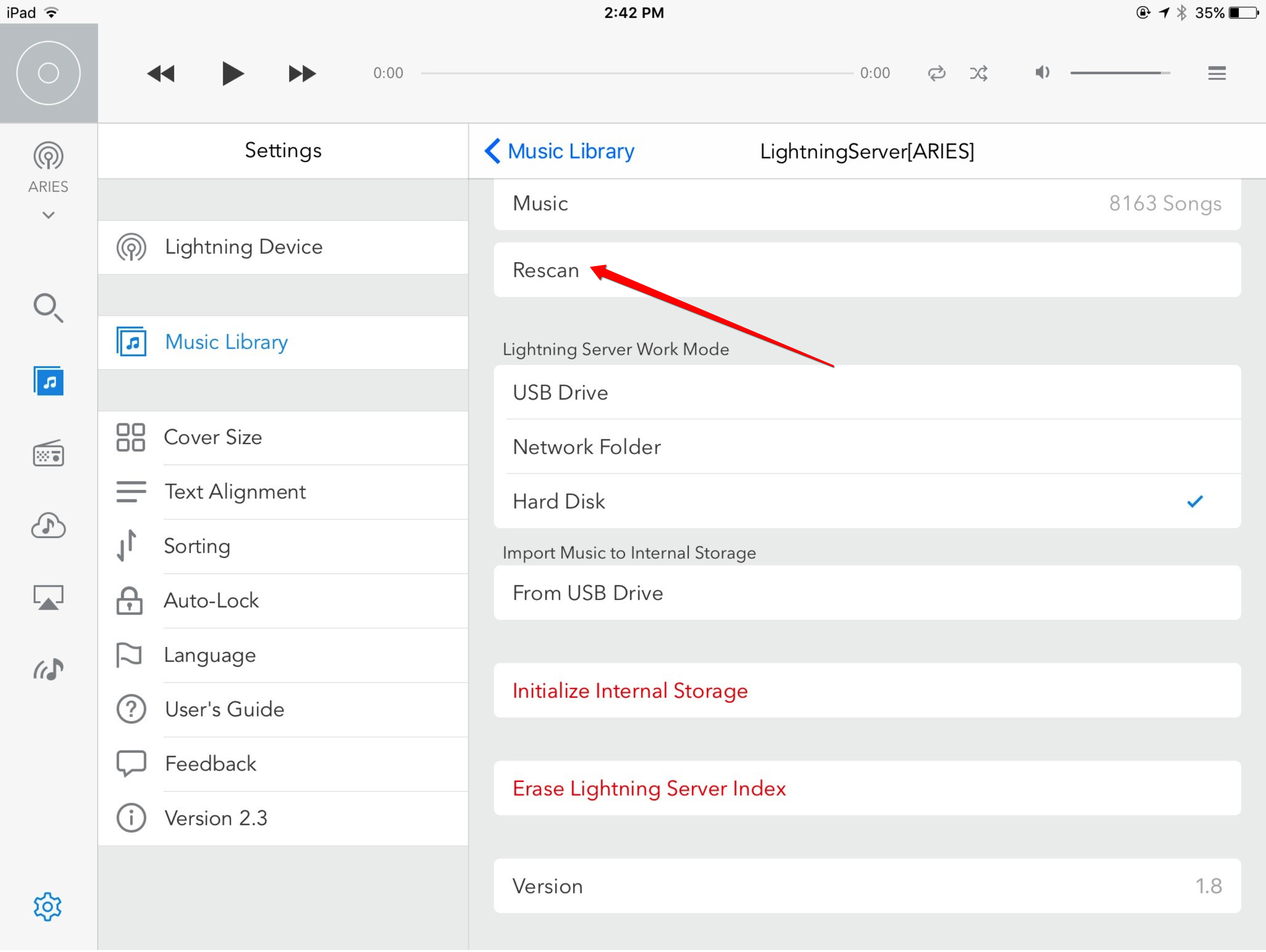 If you could not see the music you just copy in, please use 'Refresh Cache' to update Lightning DS cache manually.