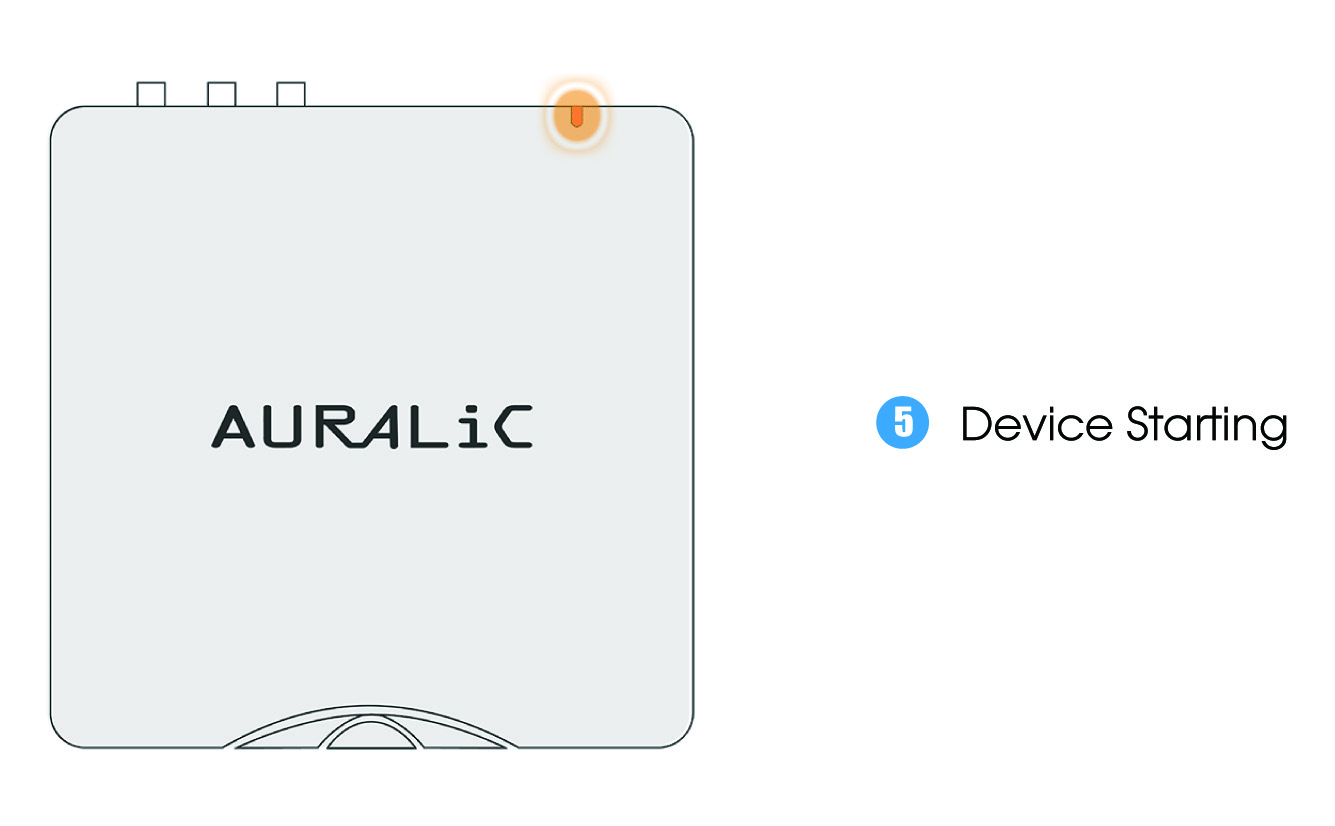 The amber LED on ARIES MINI keep flashing means ARIES has created a WiFi hotspot waiting control device to join so you can send instructions from Lightning DS.
You may enter ARIES WiFi hotspot mode any time by press down and hold the LEFT and MIDDLE key on the front panel together till the white LED start flashing. ARIES will then try to create the network and you will see the amber LED start flashing.
Please follow the instruction below to let your ARIES join your WiFi network:
Go to iPad 's wireless settings and connect to the "AURALiC-Lightning" network.
After you have confirmed that your mobile device has connect to ARIES network, please start Lightning DS.
Go to Settings>Lightning Streaming Device and select the ARIES.
Find 'Network Connection' section and choose the network you want to join.
The ARIES MINI's LED will turn to white color and start flashing while it is trying to join your network.
Make sure your iPad has gone back to the same network your connecting the ARIES to.
Go back to Lightning DS.
If you are still unclear about how to operate Lightning DS to config your ARIES joining WiFi network, please refer to the following link:
If you have not yet setup ARIES output channel, you will need to follow this instruction to set it up.
Click on attachment bellow for Aries Mini WiFi Setup Video.
Modern Jazz Samba Kevin MacLeod (incompetech.com)
Licensed under Creative Commons: By Attribution 3.0 License
http://creativecommons.org/licenses/by/3.0/