Before you setting up a new Lightning Server, please make sure your Lightning Device has joined the same network as your iPad has. If you don't know how to setup your Lightning Device, please read this article first:
Instruct Aries to join WiFi network via Access Point (Setup Lightning Device Manually)
Lightning Server works with both USB Drive or Network Share Folder. You have to check the articles contained in the links below to get full preparation for setting up the Lightning Server.
To Work With Network Share Folder
This article only shows you how to setup Lightning Server in the Lightning DS APP
Please go
Side Menu > Settings > Music Library > [Choose your Lightning Server's library]
Either a compatible 'USB Drive' or an 'Network Folder' can be used with the Lightning Server. Choose the actual Lightning Server Work Mode based on your network and the Lightning Server will start scanning & mounting the drive.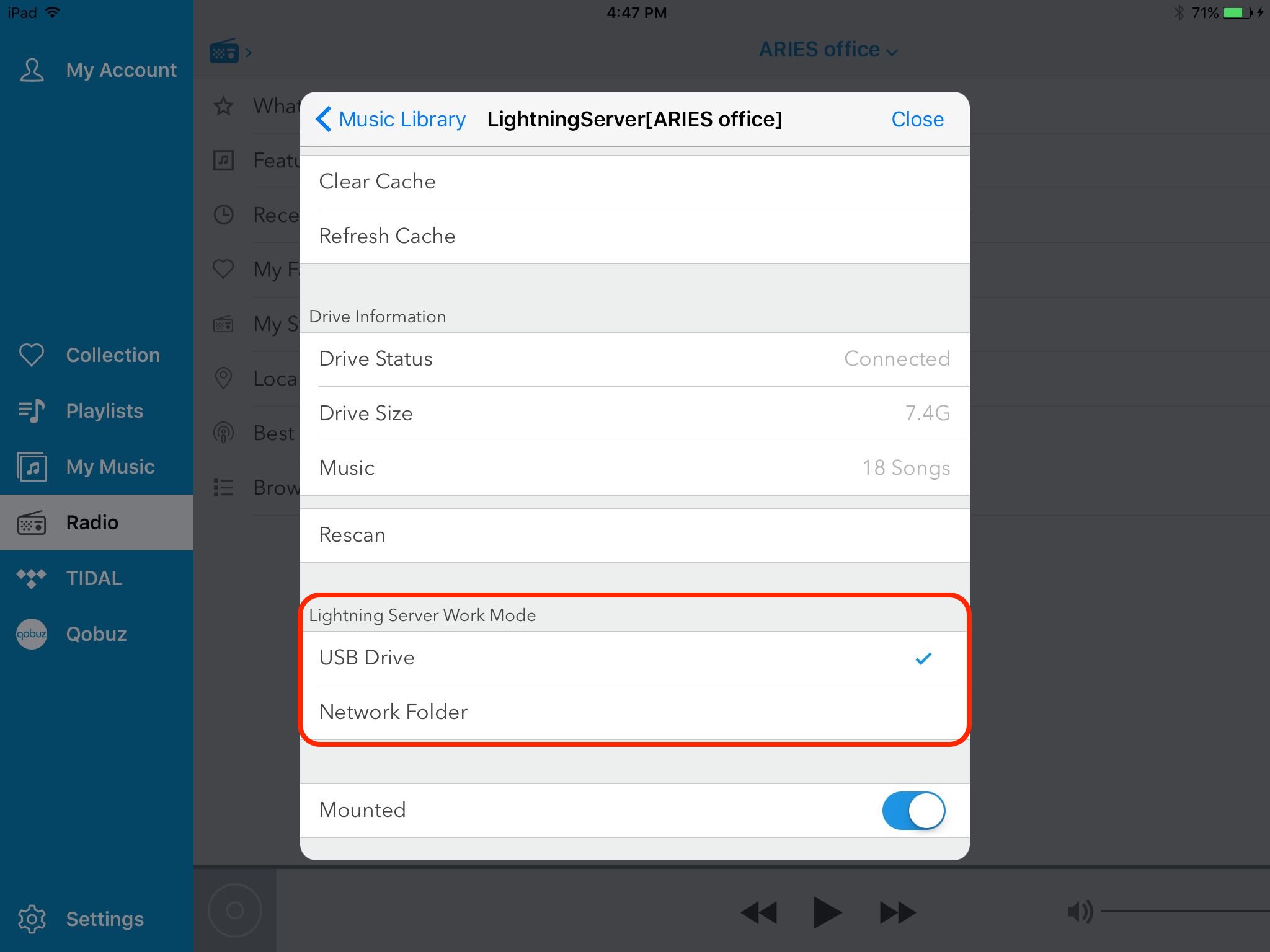 USB Drive Mode requires an External USB Storage Device plugged into your Lightning Device. Lightning Server will scan & play all the content on that drive. See link below for further information:
If you store your music library on any network share folder, type in the correct Network Drive Path to access your content.
Please be aware that lightning server requires write-able access authority for your network share folder, please check your network share folder settings. Also see the link below for further information:
To Work With Network Share Folder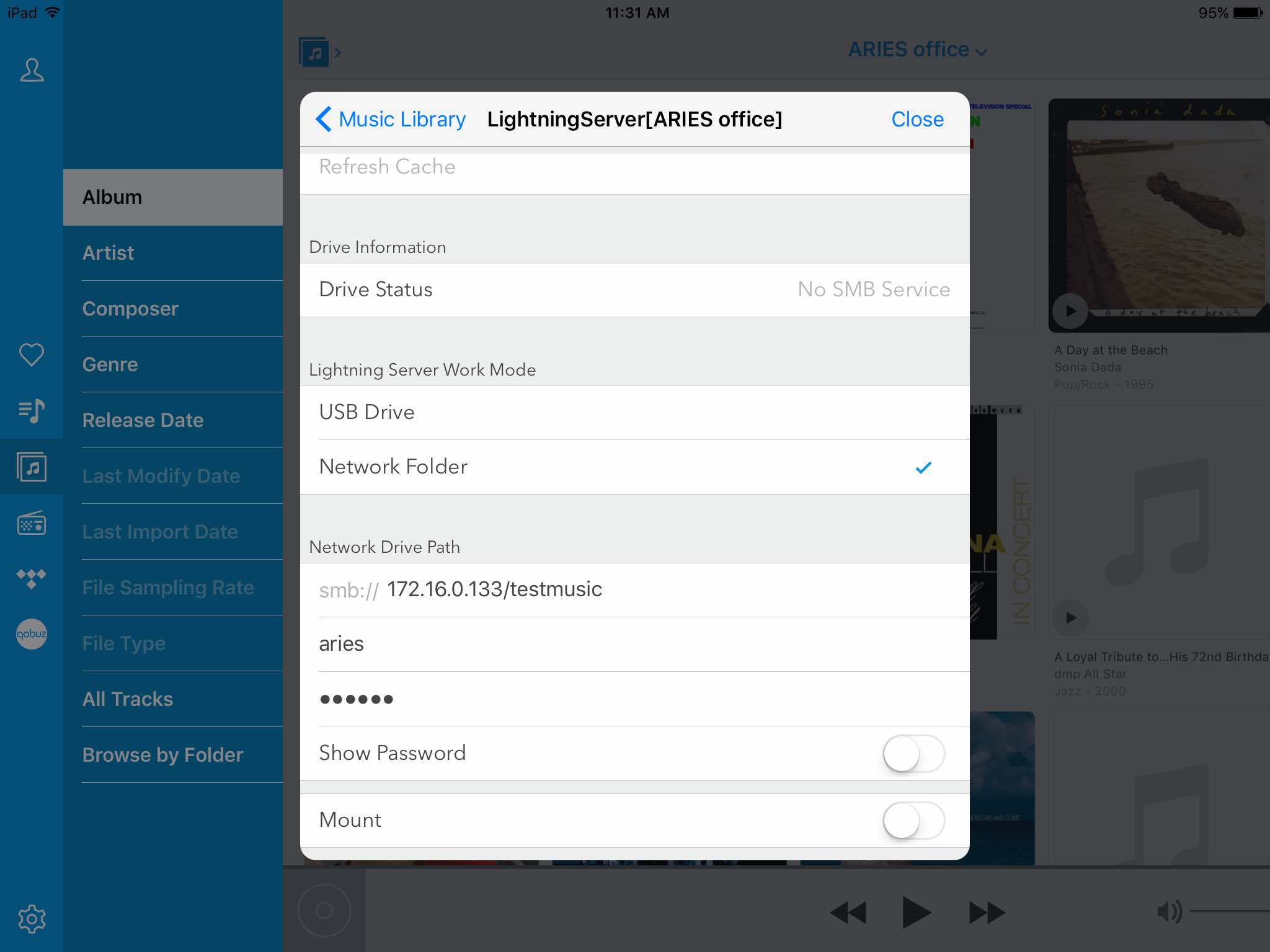 For the first time Network Drive Users, you need to 'Mount' your drive manually.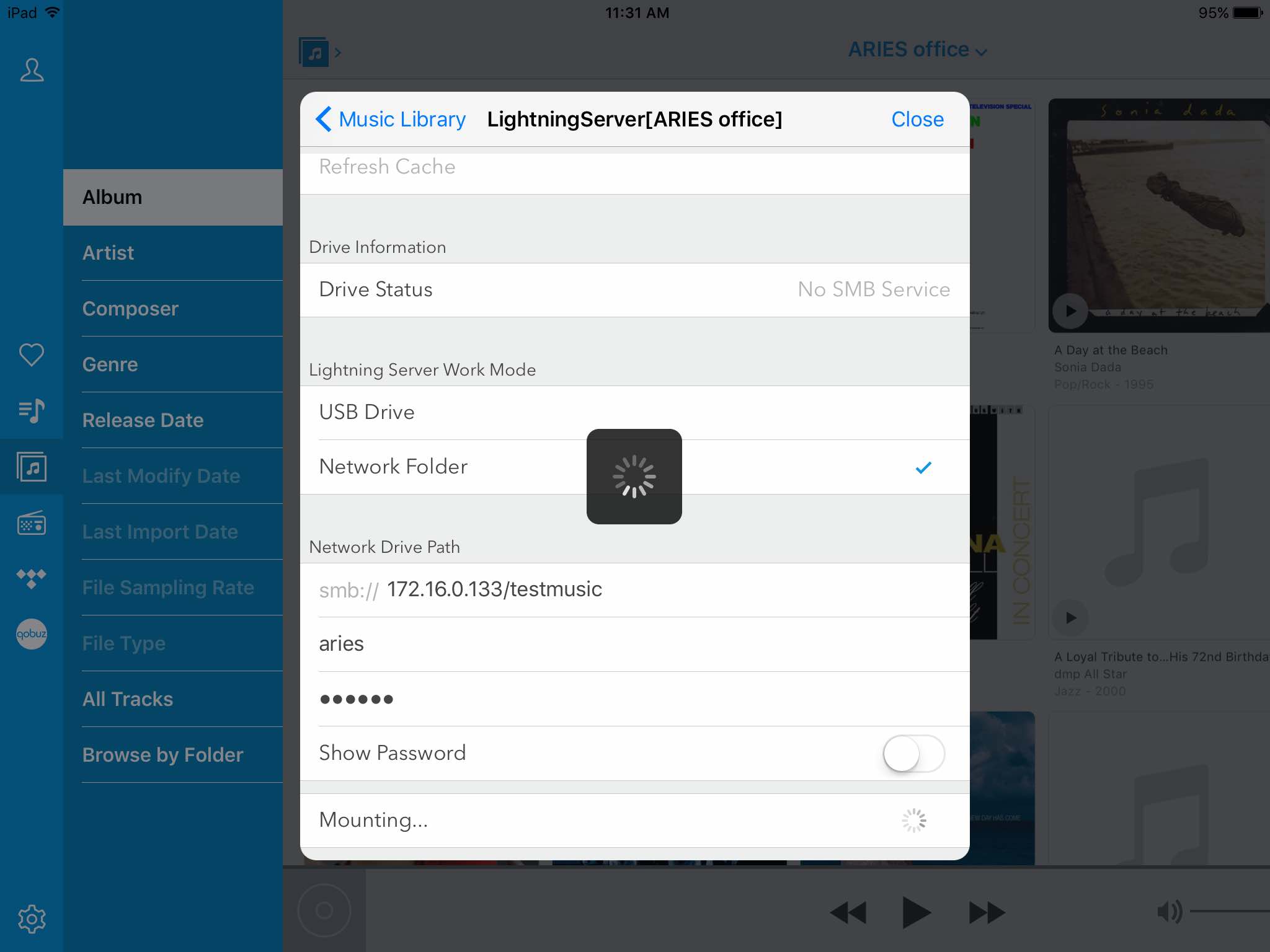 5. If you have multiple Lightning Servers on the same network, you can switch among them by clicking 'Selecting This Library' in other Lightning Server's settings menu.
6. If you want to remove the library store on your iPad, you can select 'Clear Cache'. Lightning DS will refresh the music library for Lightning Server automatically, but you can also use 'Refresh Cache' to make sure the content on your server and iPad are synced.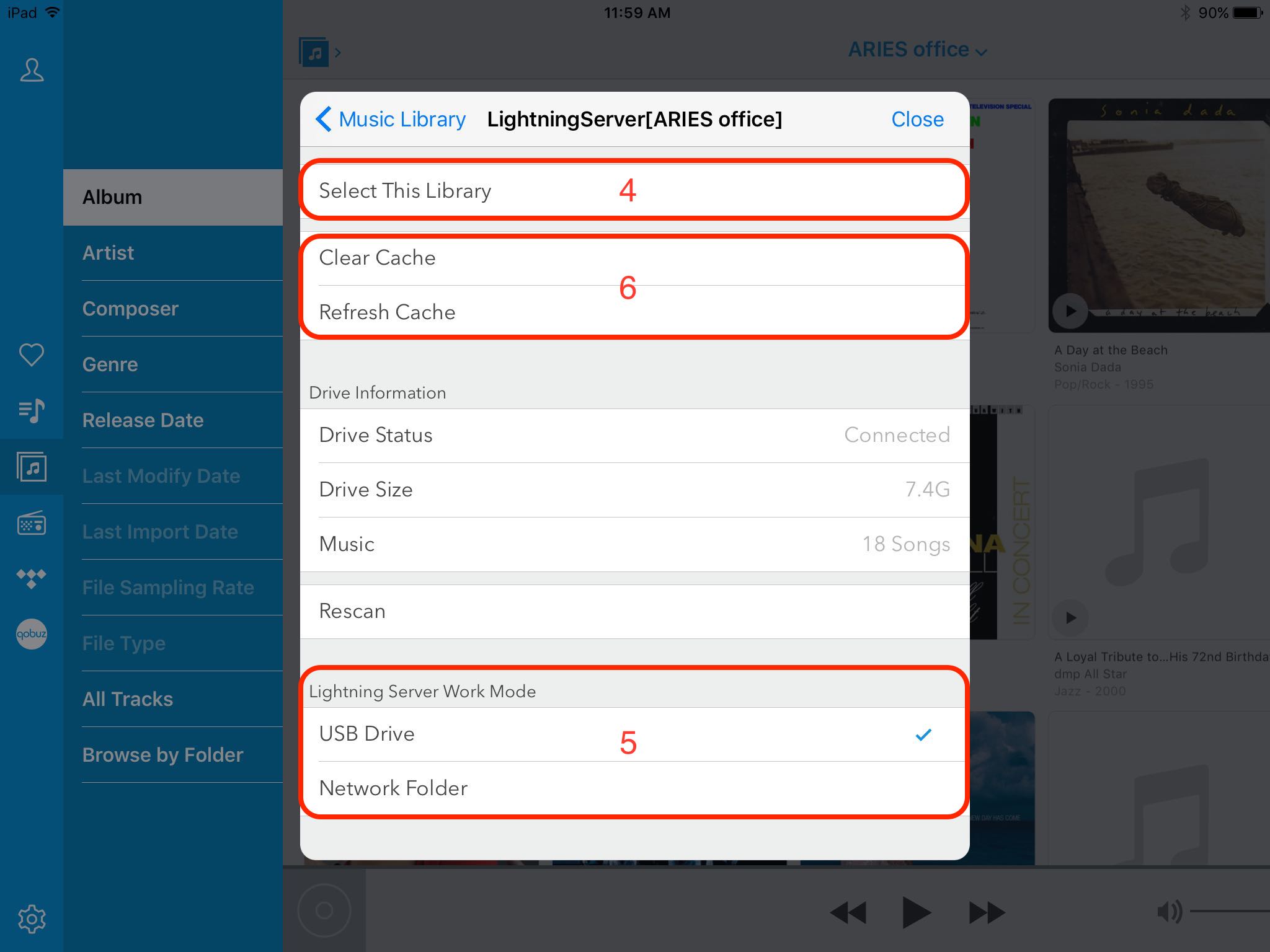 The Lightning Server will start to 'Initializing Music Library'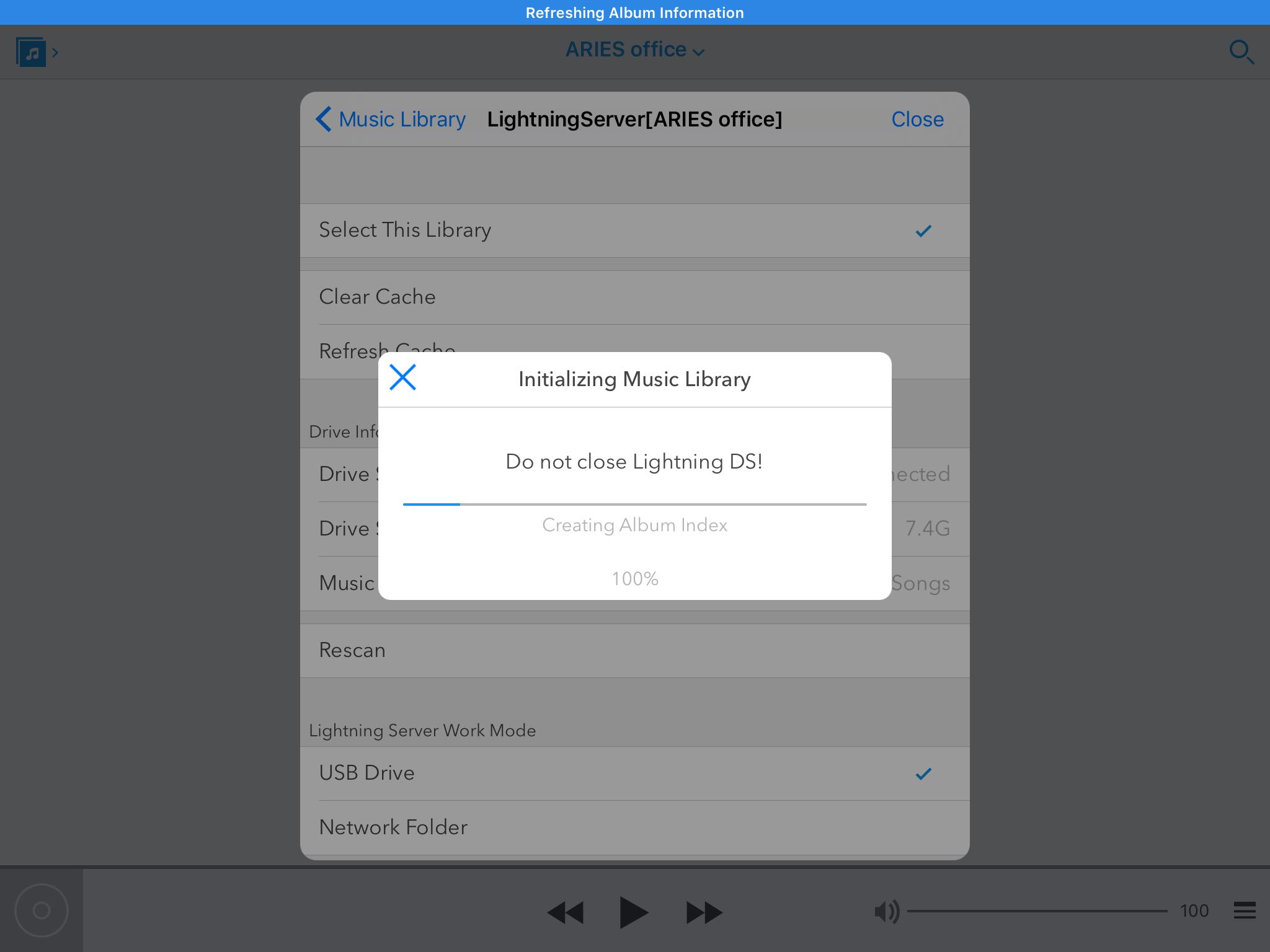 7. You are allowed to connect both the 'USB drive' and 'Network Folder' to the same Lightning Server. But you can use only one of them at one time.
8. We recommend you to 'unmount' your drive before ejecting the USB drive.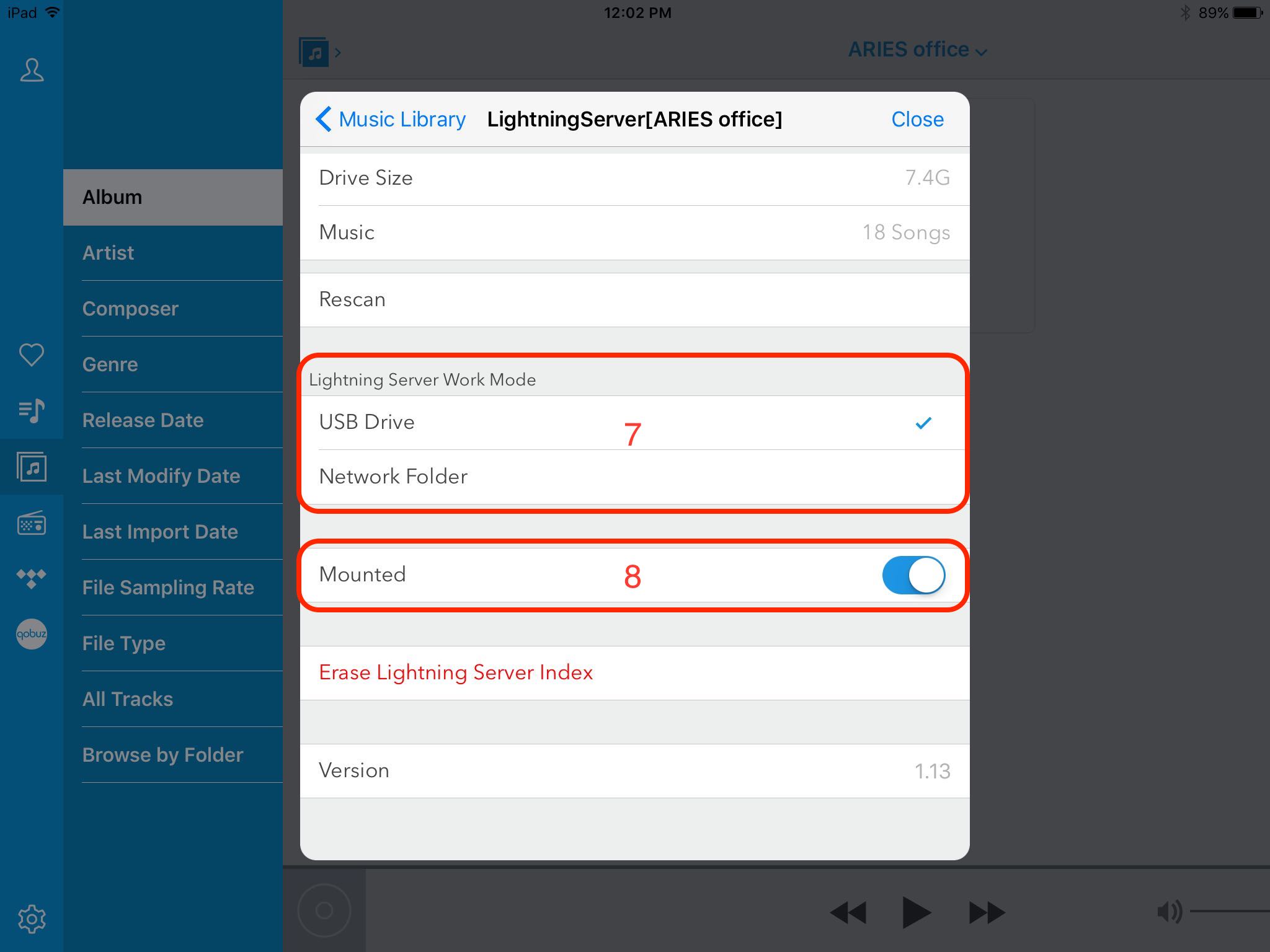 After setting up the Lightning Server, go back to your content library and start streaming.