It is easy to create a new playlist or manages any list in Lightning DS 4.0.
We could found Playlist icon on Side Menu, tap it to continue.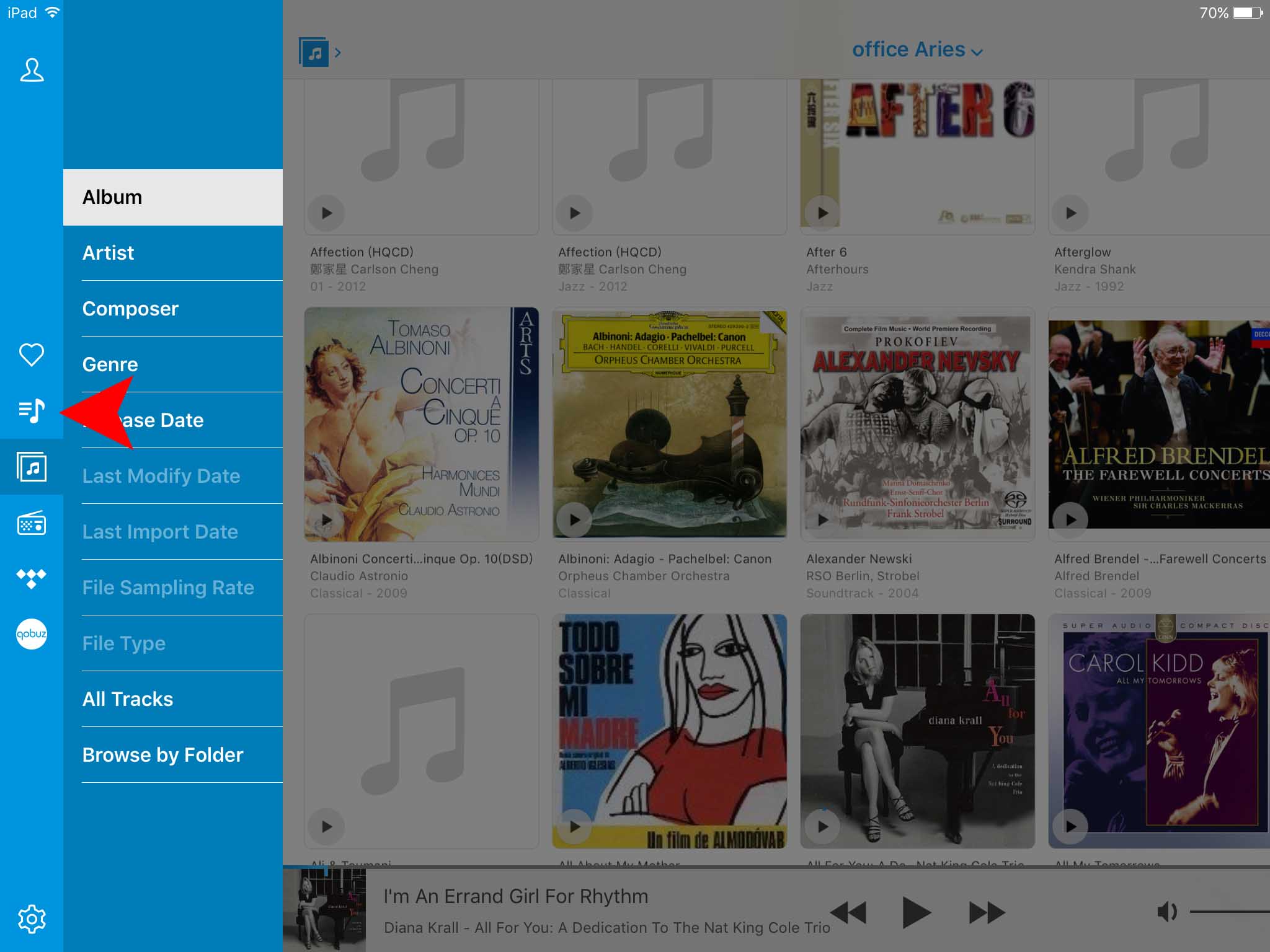 Let's tap New to create some playlists.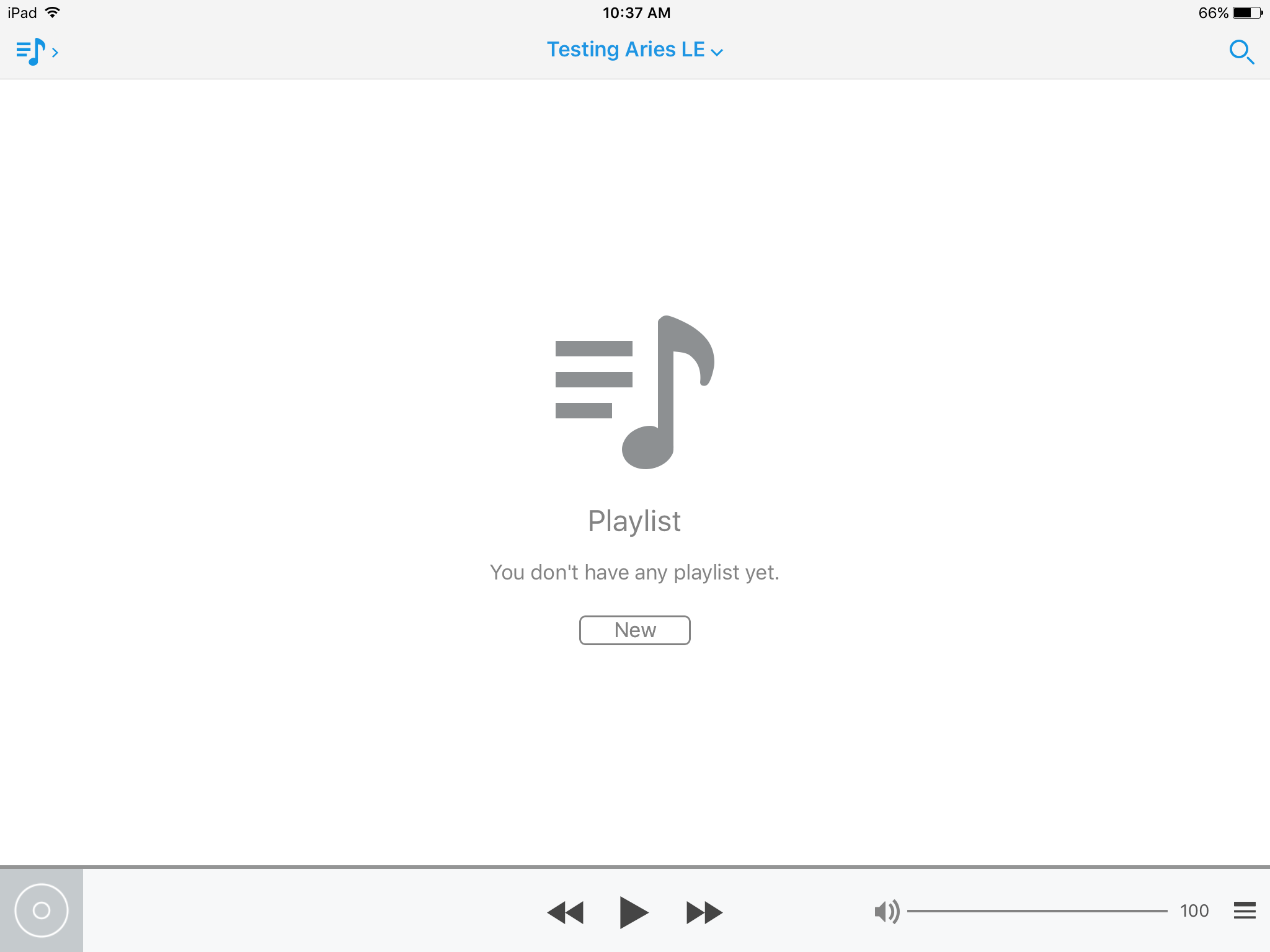 You may type the name of this playlist, like "Piano".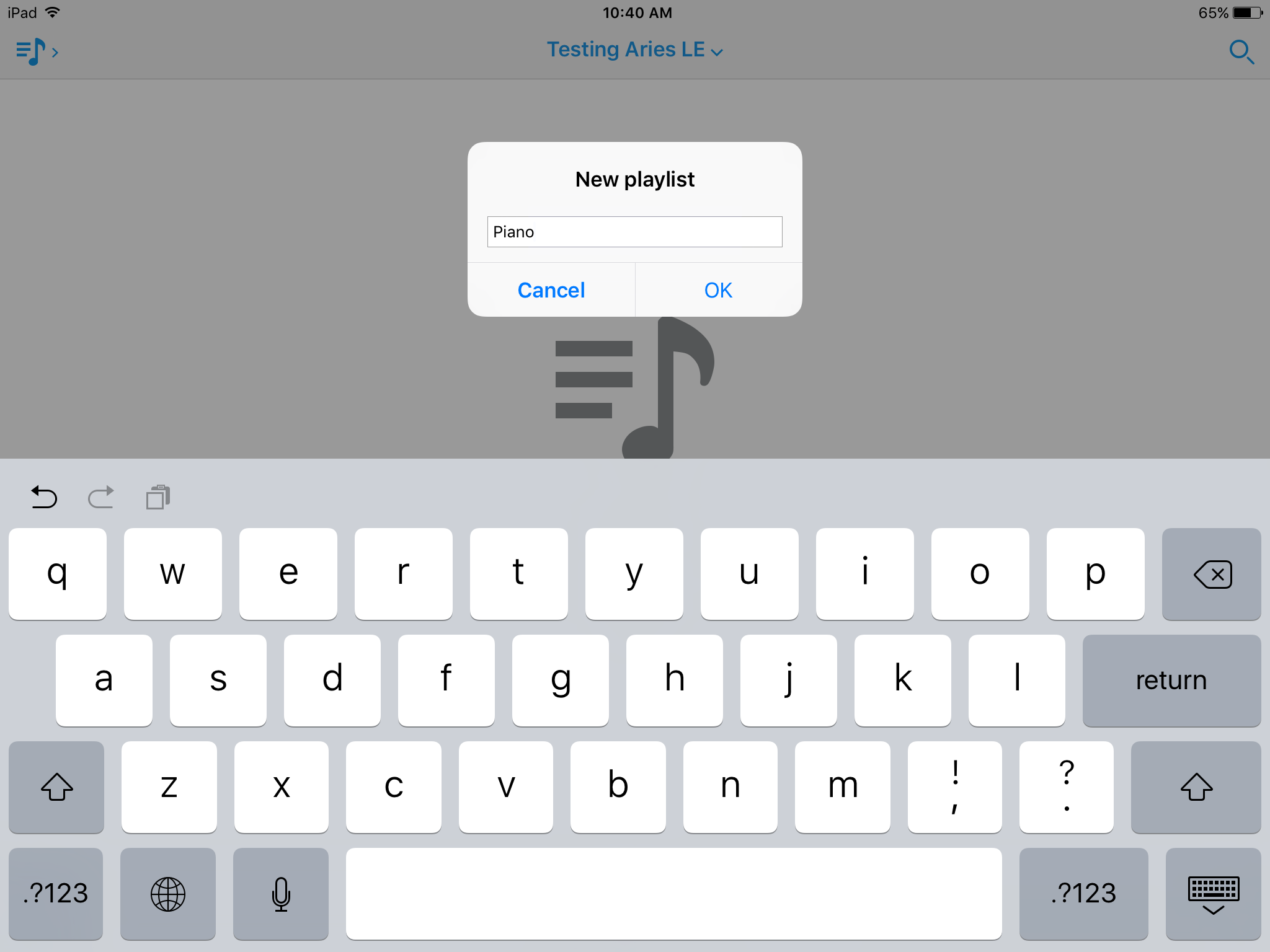 OK, Now we have a playlist named "Piano". Let's just add more playlists by tapping Add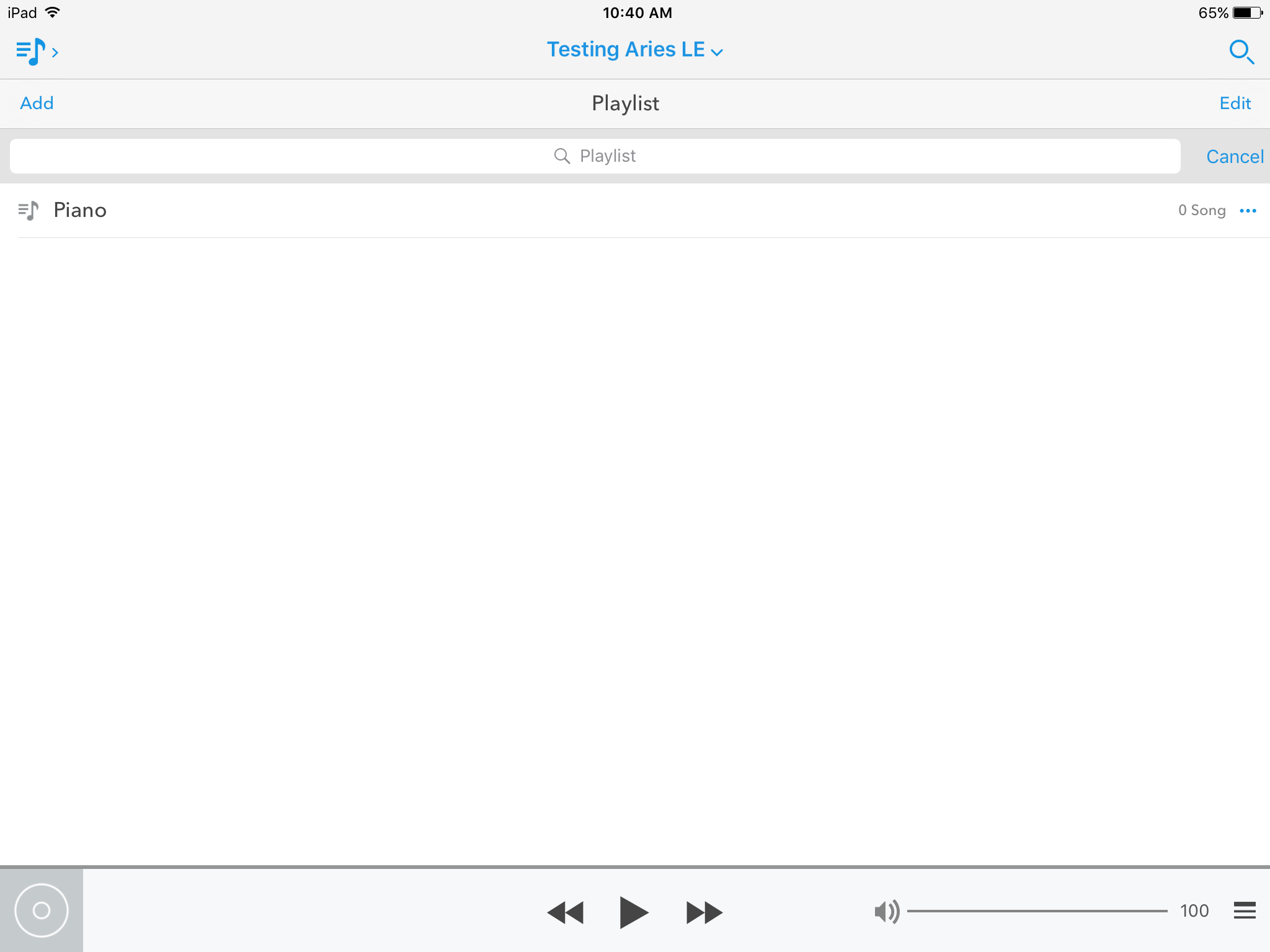 I just added other two lists named"Dinner" and "Jazz". By tapping the icon "..." you could find more playlist functions. Tap Edit to delete or adjust list orders.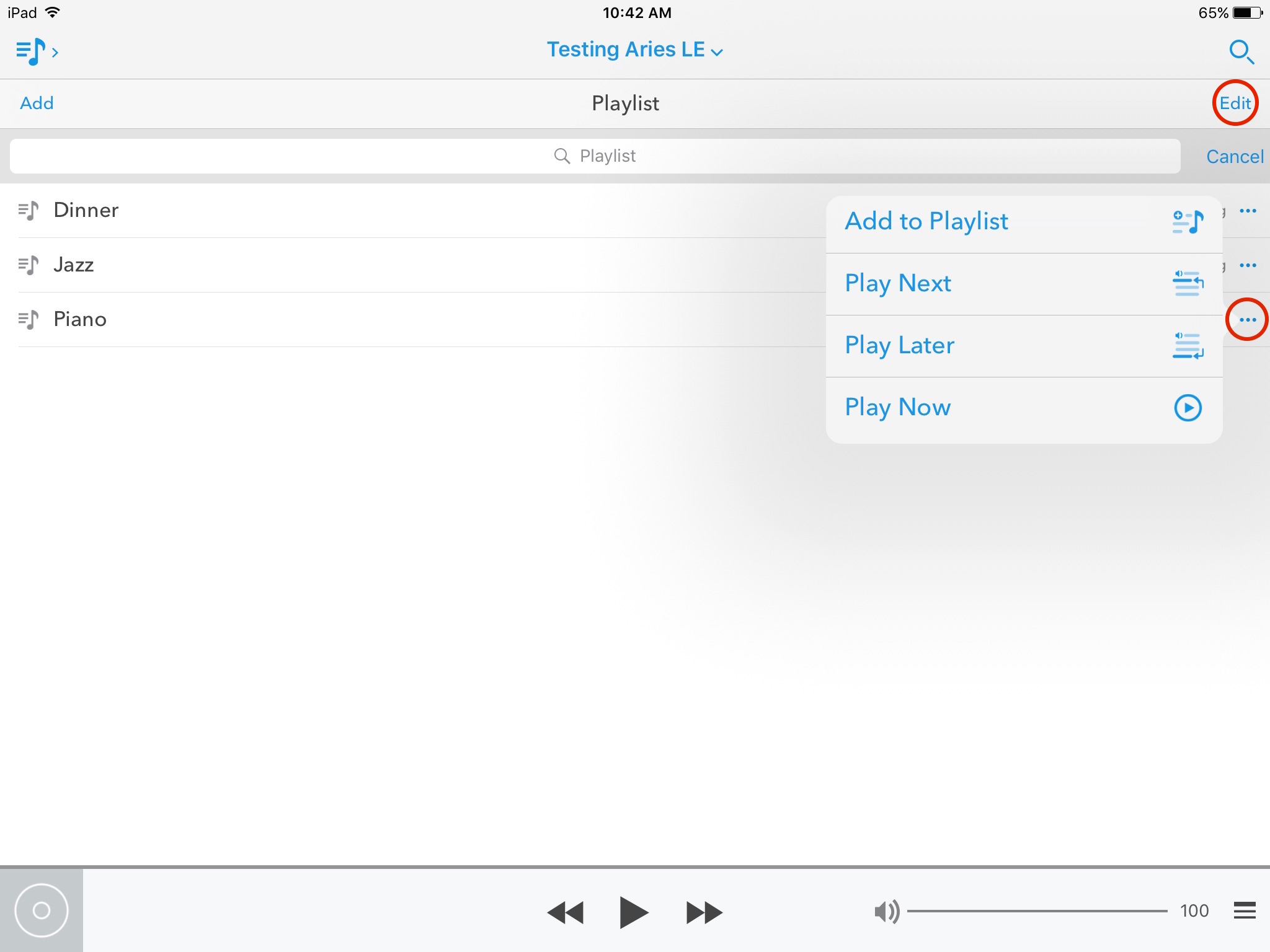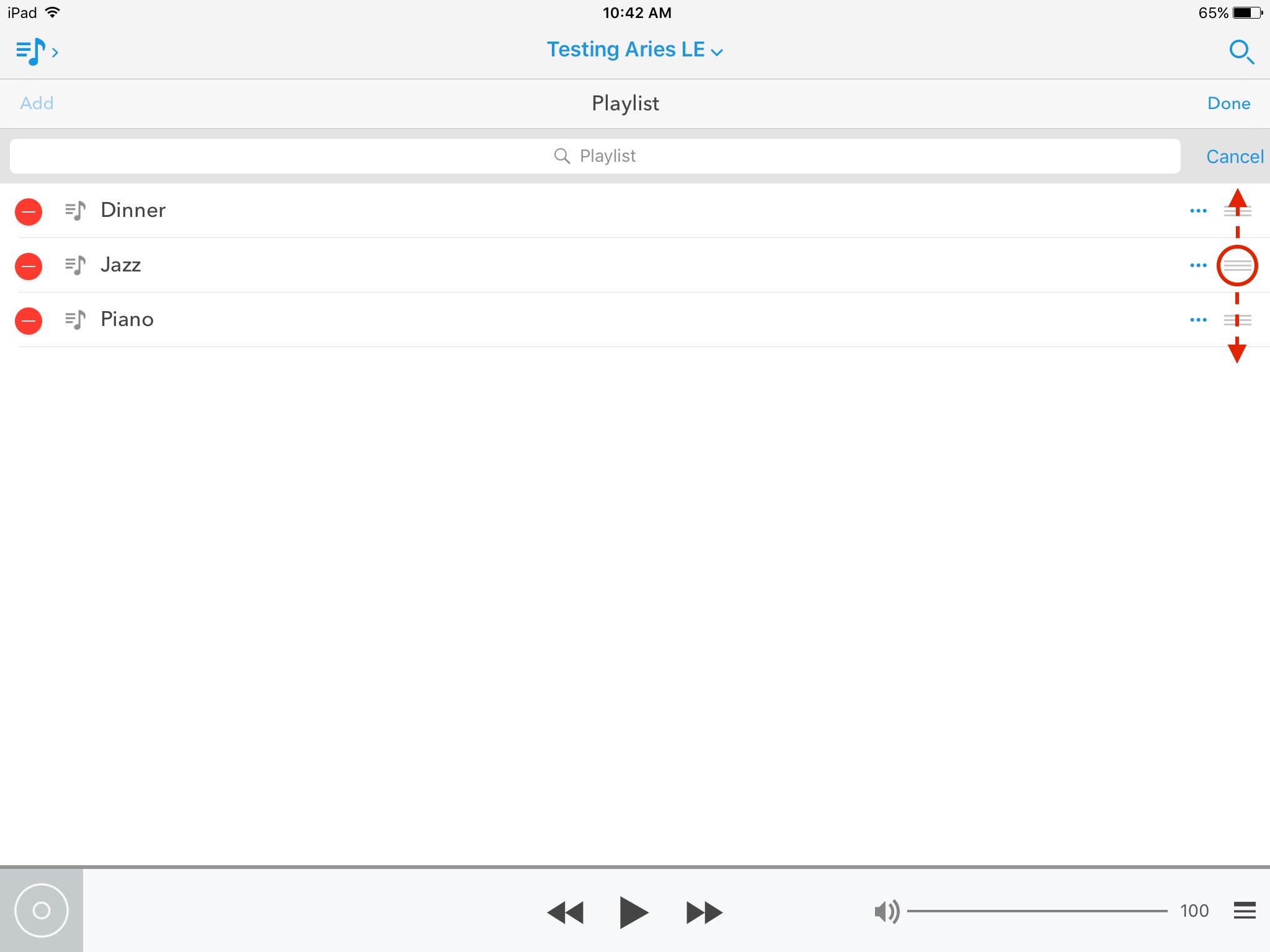 Now let's put some album / tracks into these playlists.
Back to Music Library , Tapping and Holding any album to popup a menu,then select Add to playlist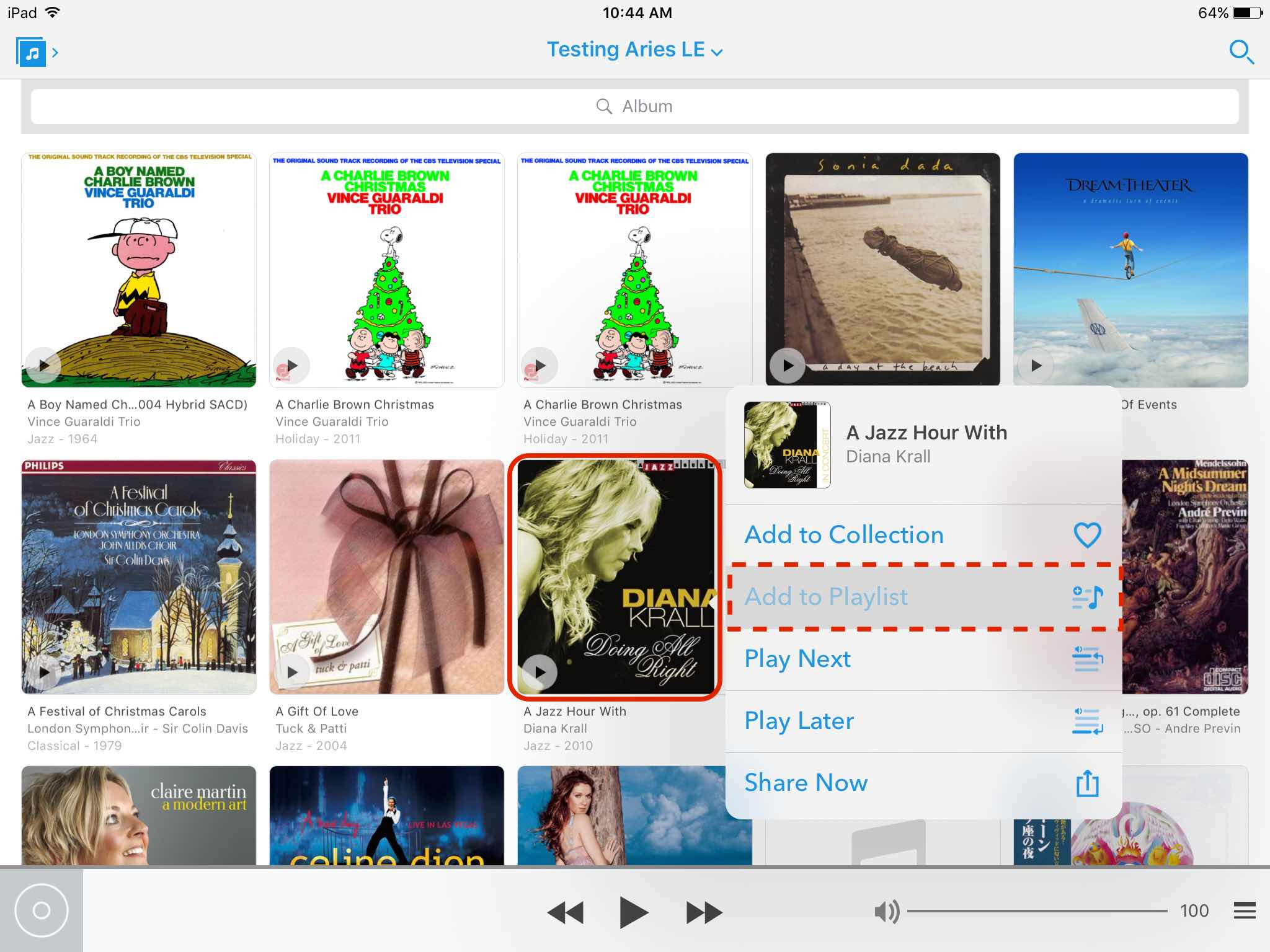 Choose the playlist.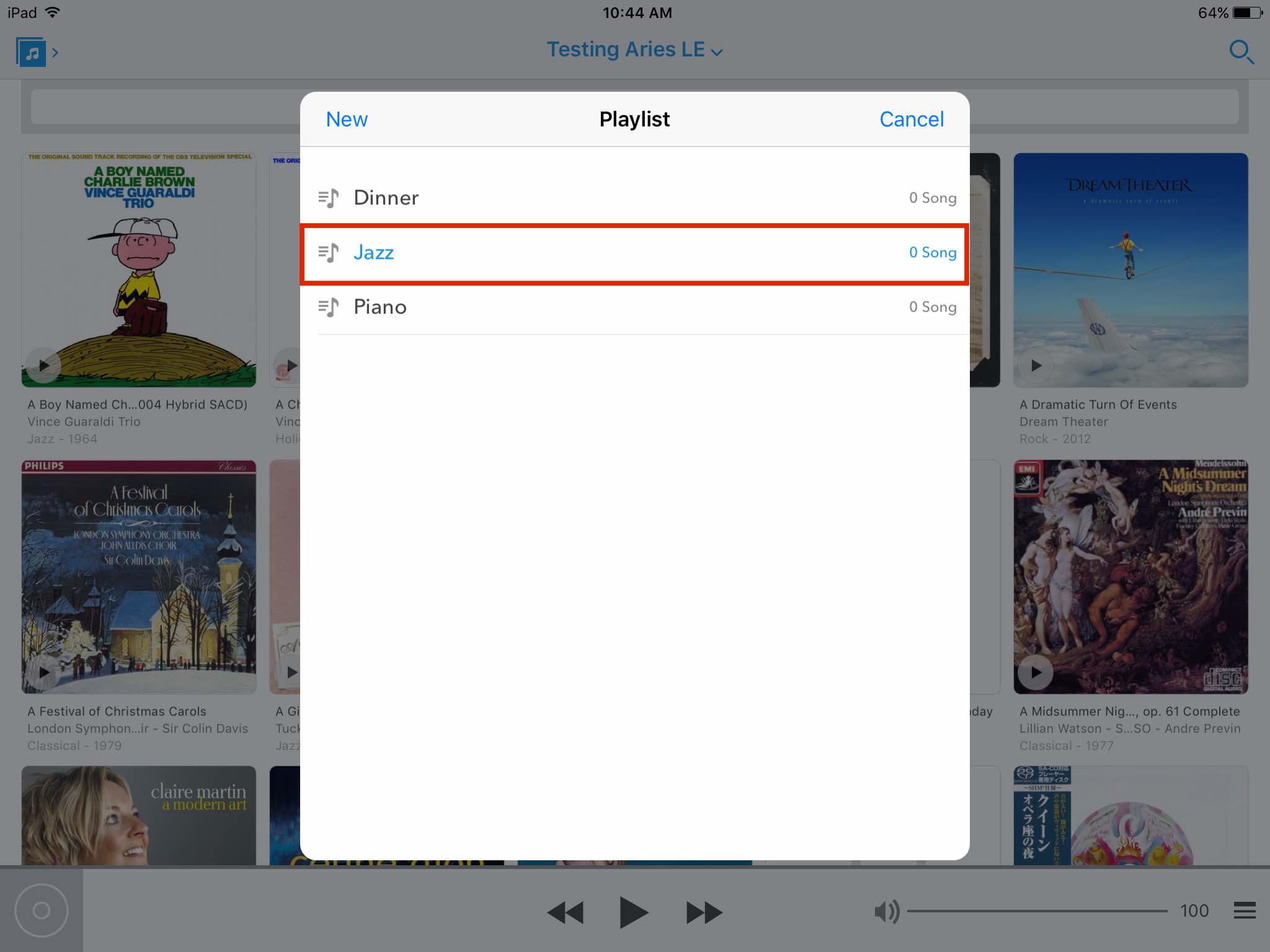 If you want to add any track into playlist, just tap "..." on selected track , then simply select Add to Playlist from popup menu, or tapping and holding any selected track to add it.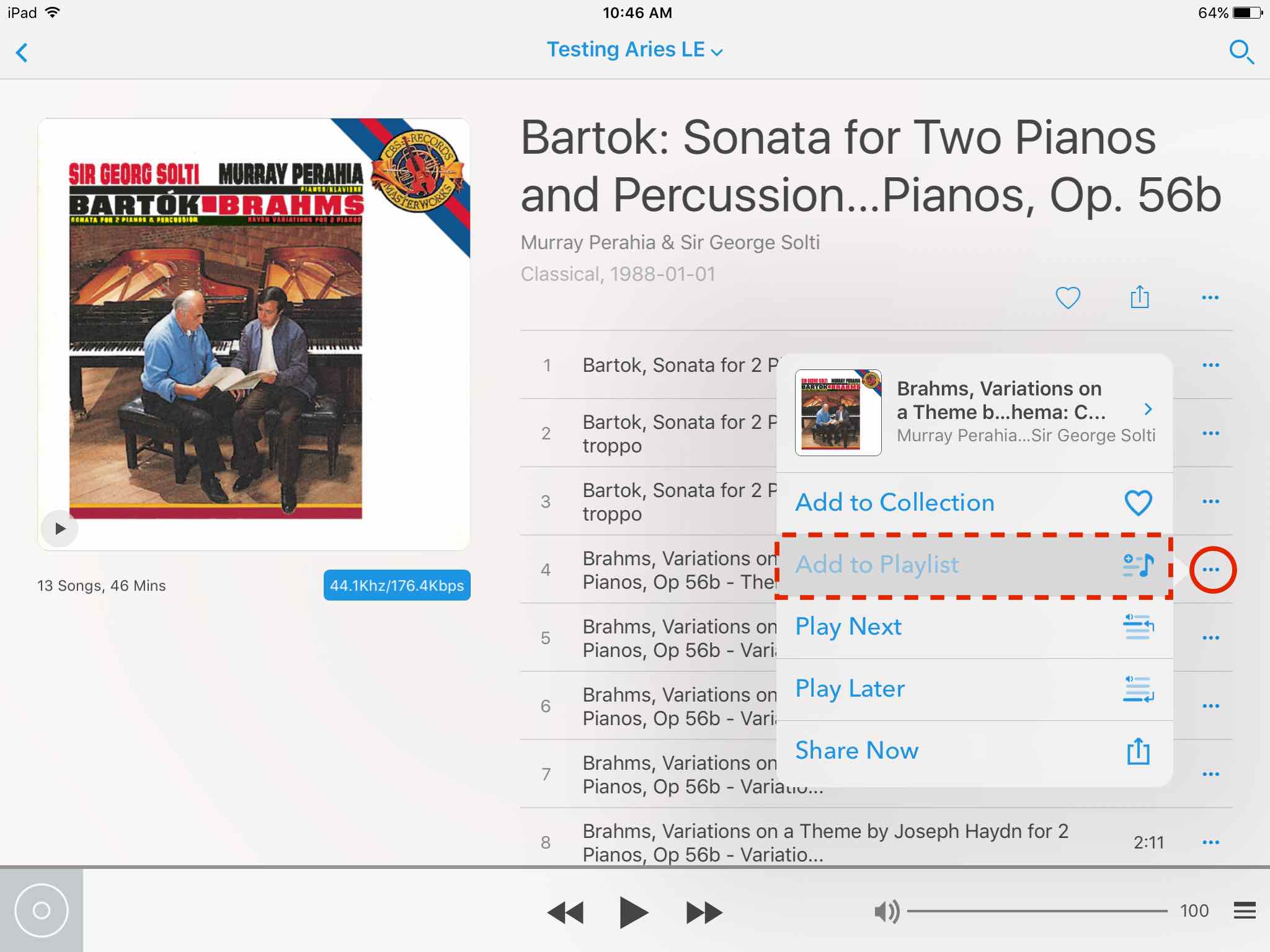 You can create a new playlist when you add any album/track in to existing playlists.
Now we can create a new playlist named "Brahms' piano works".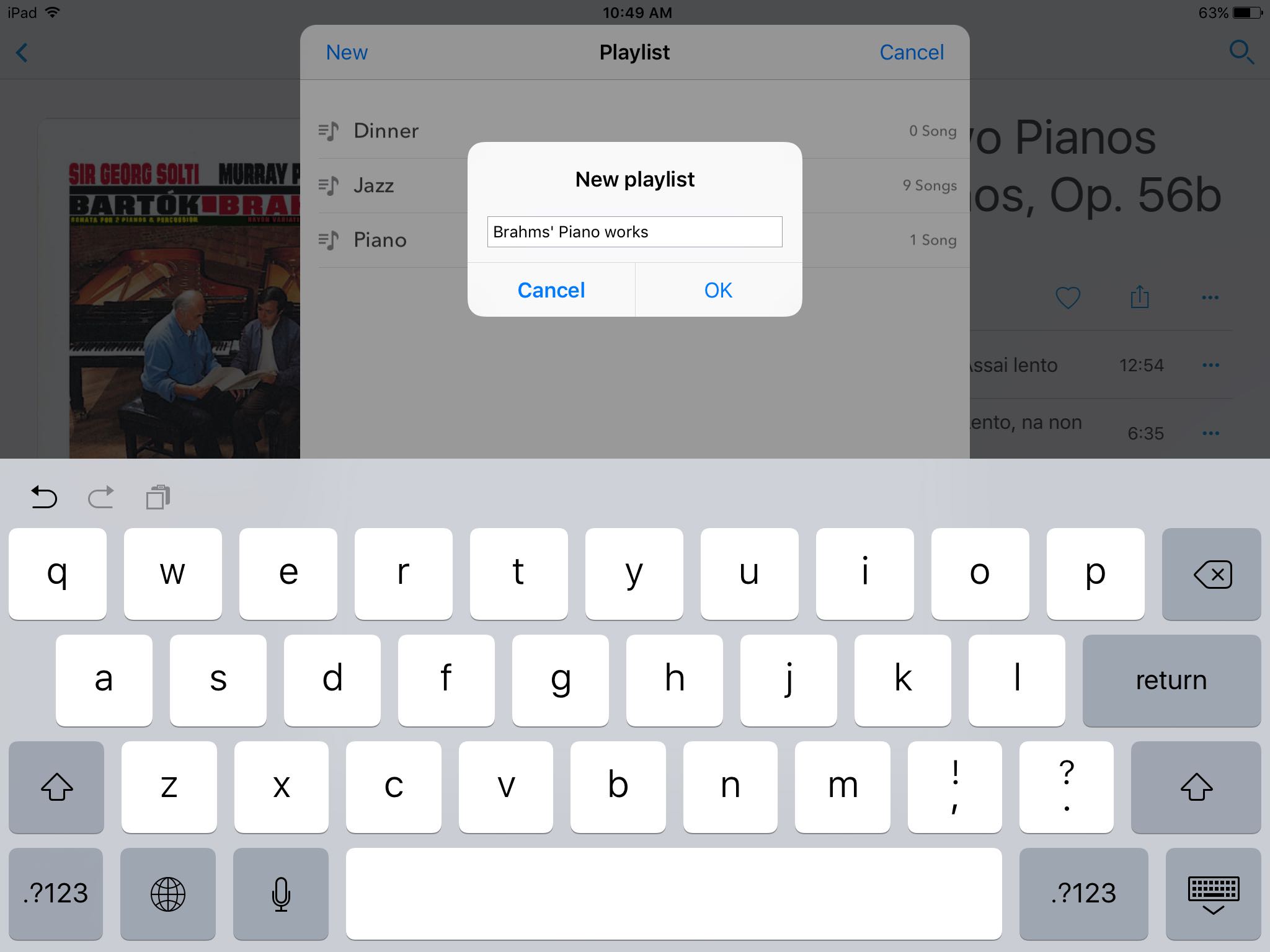 So now we have 4 playlists.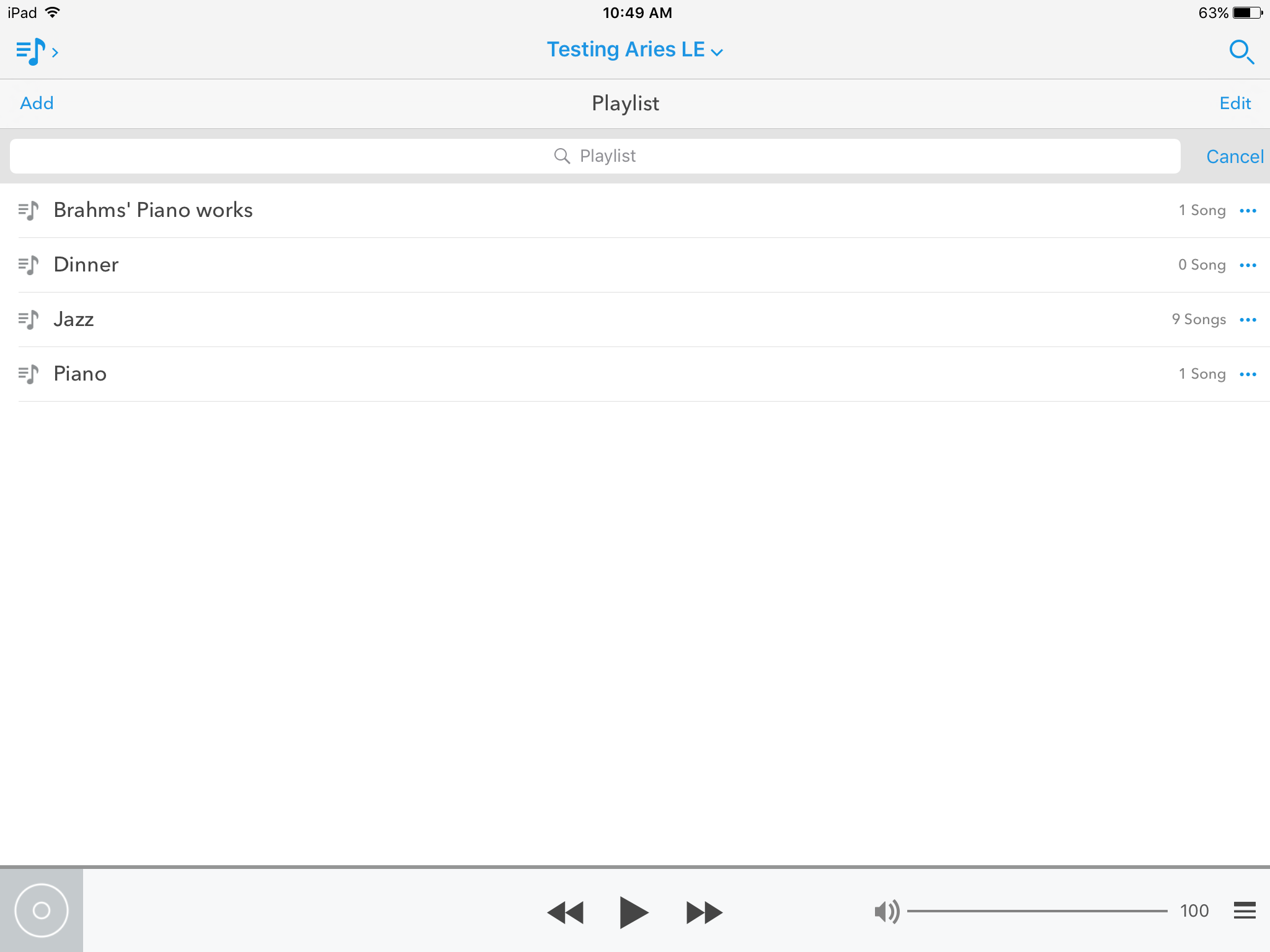 Now you can tap into any playlist to enjoy music.