[Important] You have to create & log-in to your AURALiC Account in the Lightning DS App first before you try to activate (de-activate) your lightning devices.
1: Click the icon and login to your AURALiC Account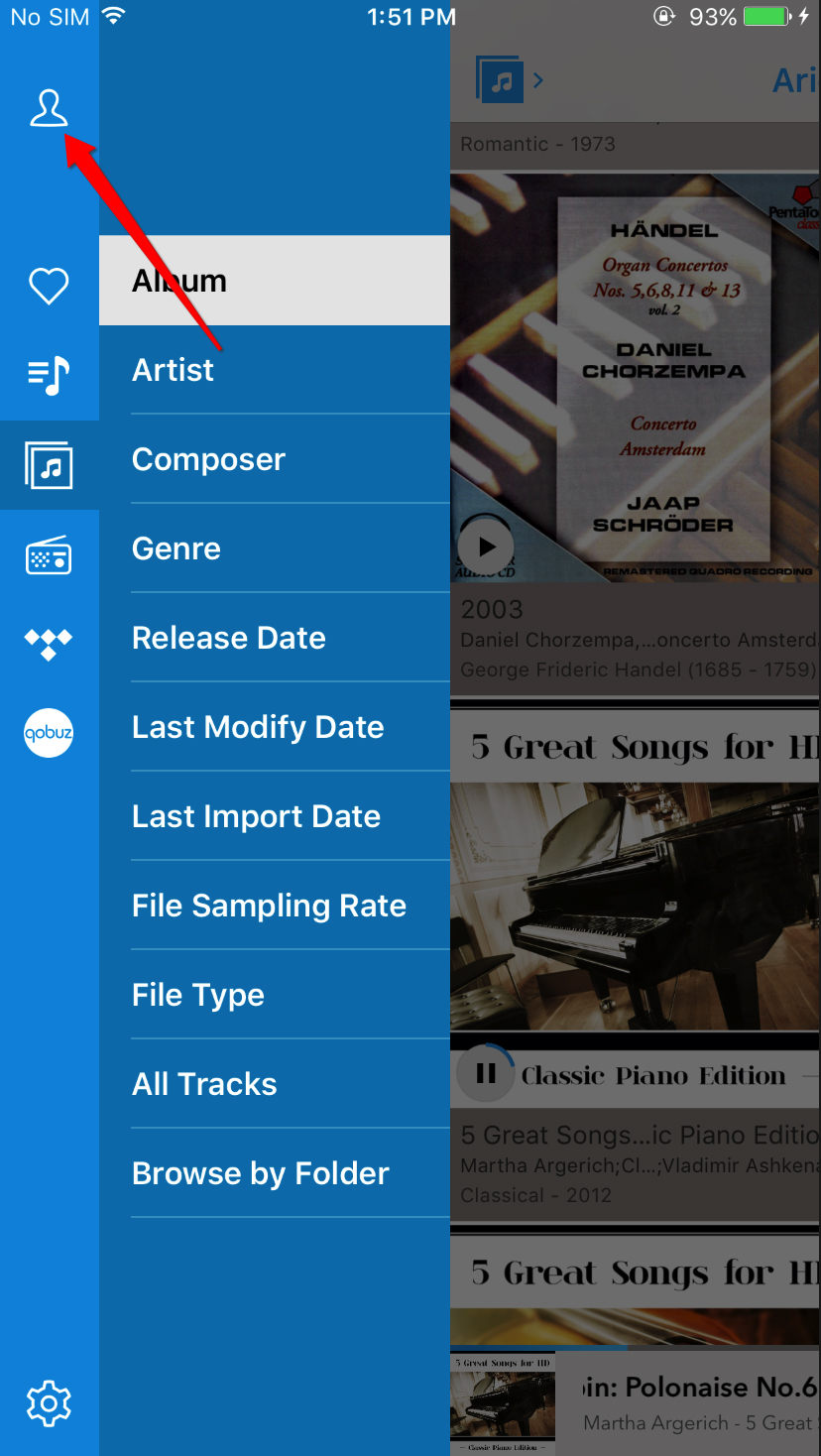 2. Click "My Devices" to view your registered and un-registered devices within the network.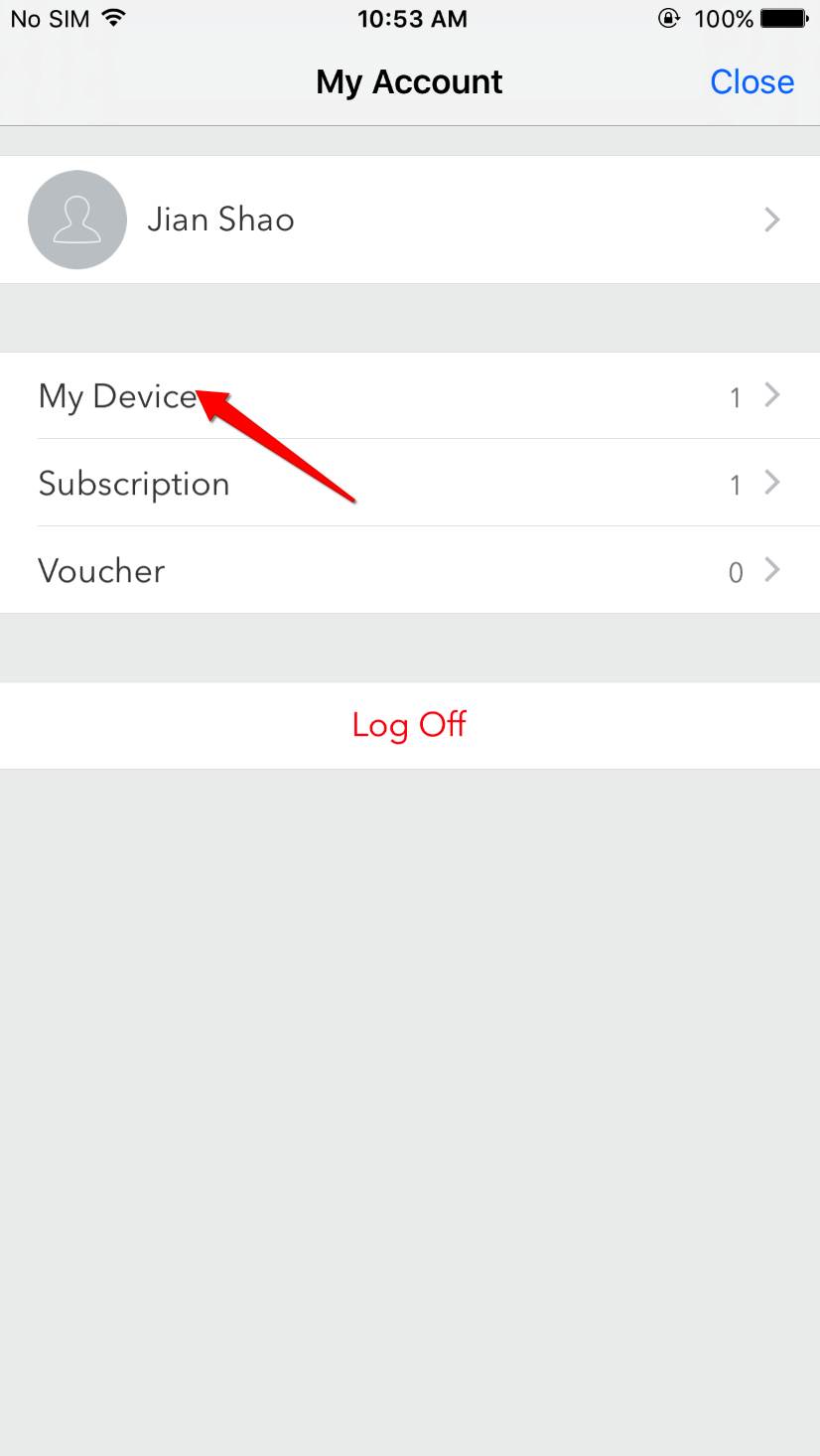 3. Choose the devices you want to activate & de-activate, then follow the guide hereafter.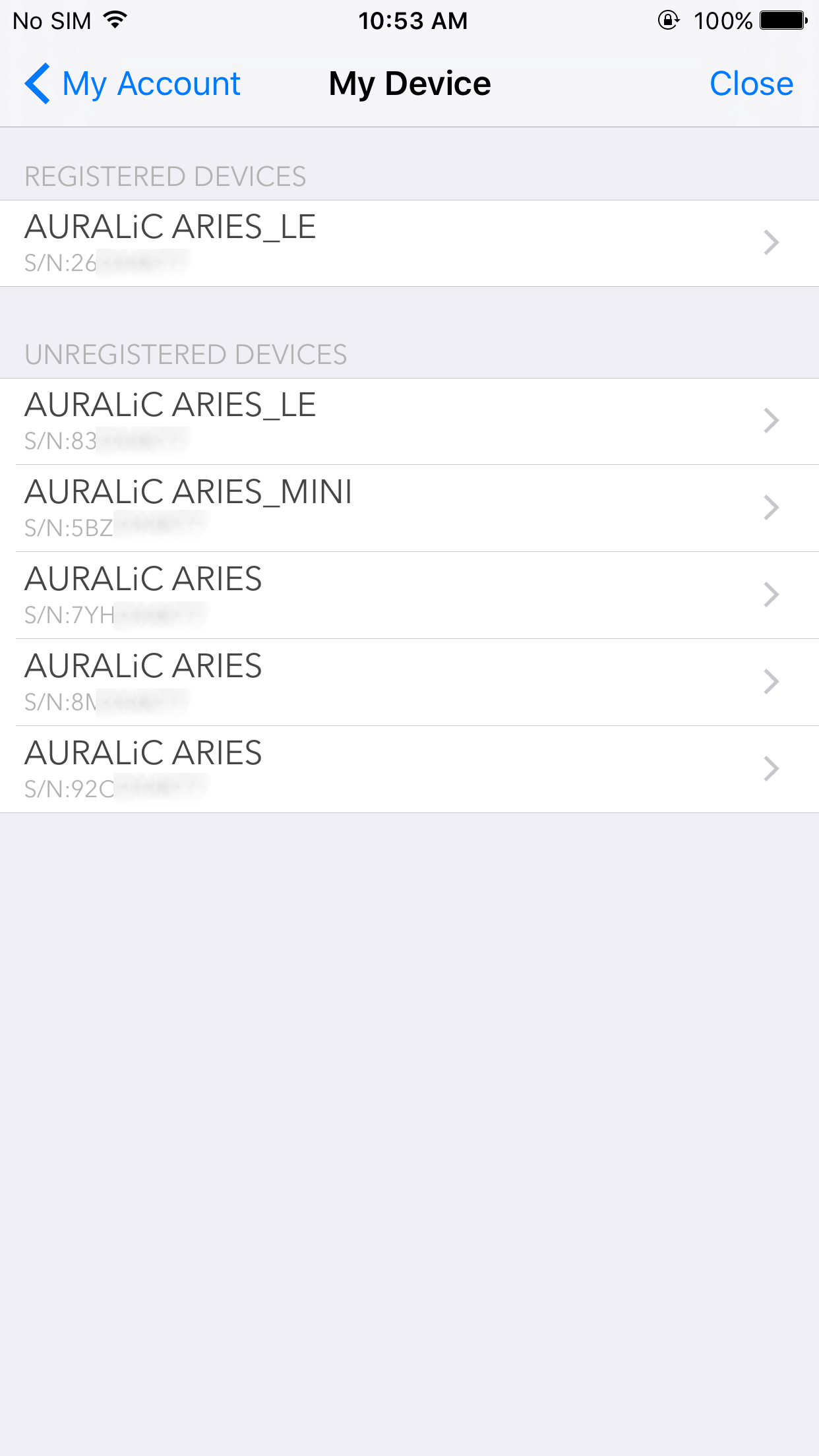 4. If the device your purchased has been activated by someone else (such as previous owner), we will send a request email to its previous owner for de-activation.