1, Go to AURALiC account section inside Lightning DS by click on the icon indicate as below: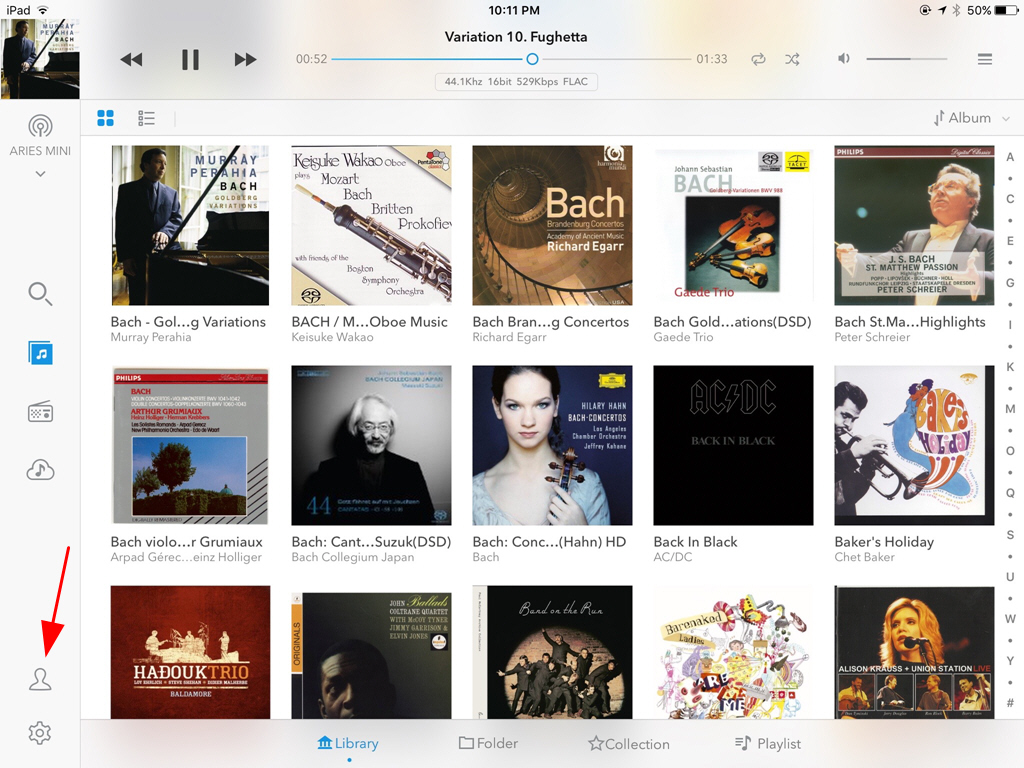 (on iPad)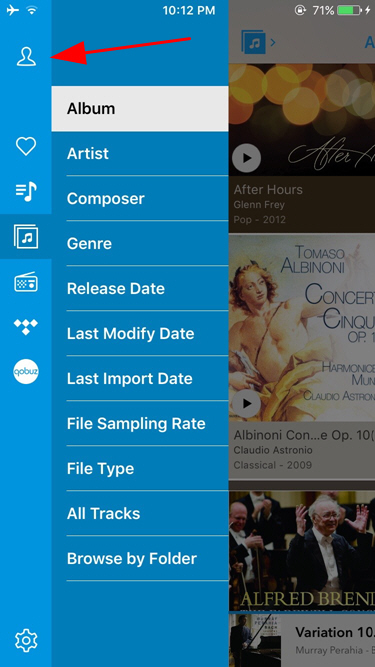 (on iPhone)
2, Select 'My Device':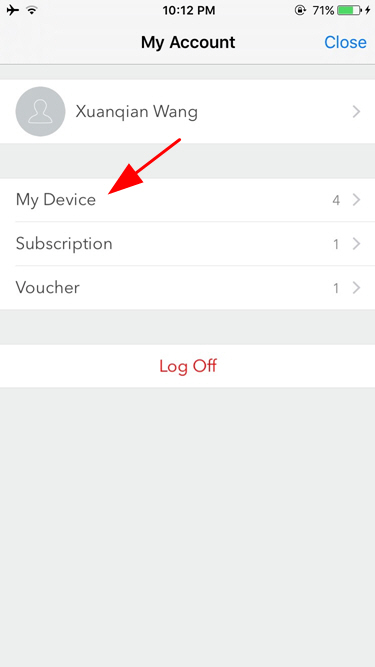 3, Click on the device that you want to receive beta testing firmware: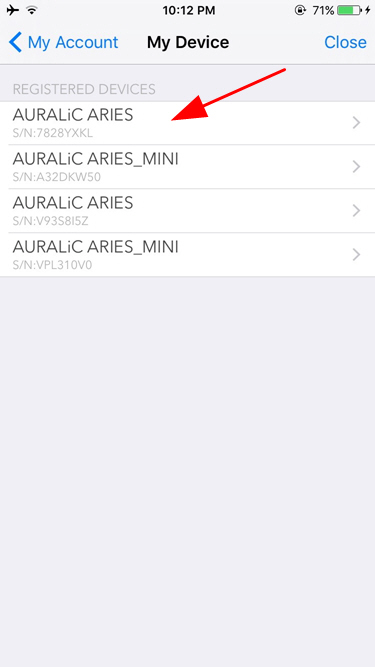 4, Click 'About This Device' at the bottom of popup window: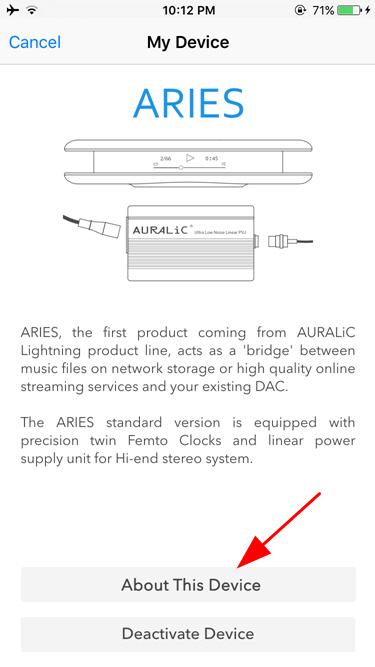 5, Click on the option that enables this device to receive beta testing firmware: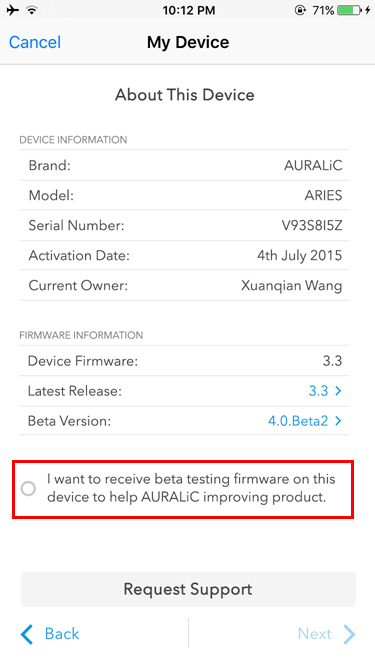 6, Accept beta testing agreement by click on 'OK' button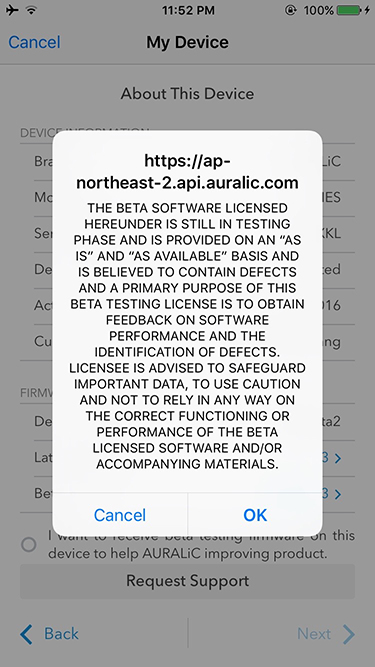 7, Your device will receive beta testing firmware within 2 hours time. If you do not want to wait for that long, simply reboot your Lightning streaming device through a complete power cycle (unplug power cord and replug). After the reboot is done, your device will start download beta firmware automatically.
How to leave beta testing program: If you would like to Opt-Out with this beta testing program, please go through the procedure again and unclick the option in step 6.