On your computer or mobile device, a Wi-Fi network called 'AURALiC-Lightning' should be available in your network settings. Join this network to establish a temporary connection with your ARIES G2. (This is an open network without a password, but it is only a temporary network, and it will be disabled once your ARIES G2 has connected to your home network.)
Once connected to 'AURALiC-Lightning', open a web browser and enter '10.5.5.1' into the address bar. The Lightning web control interface is now available: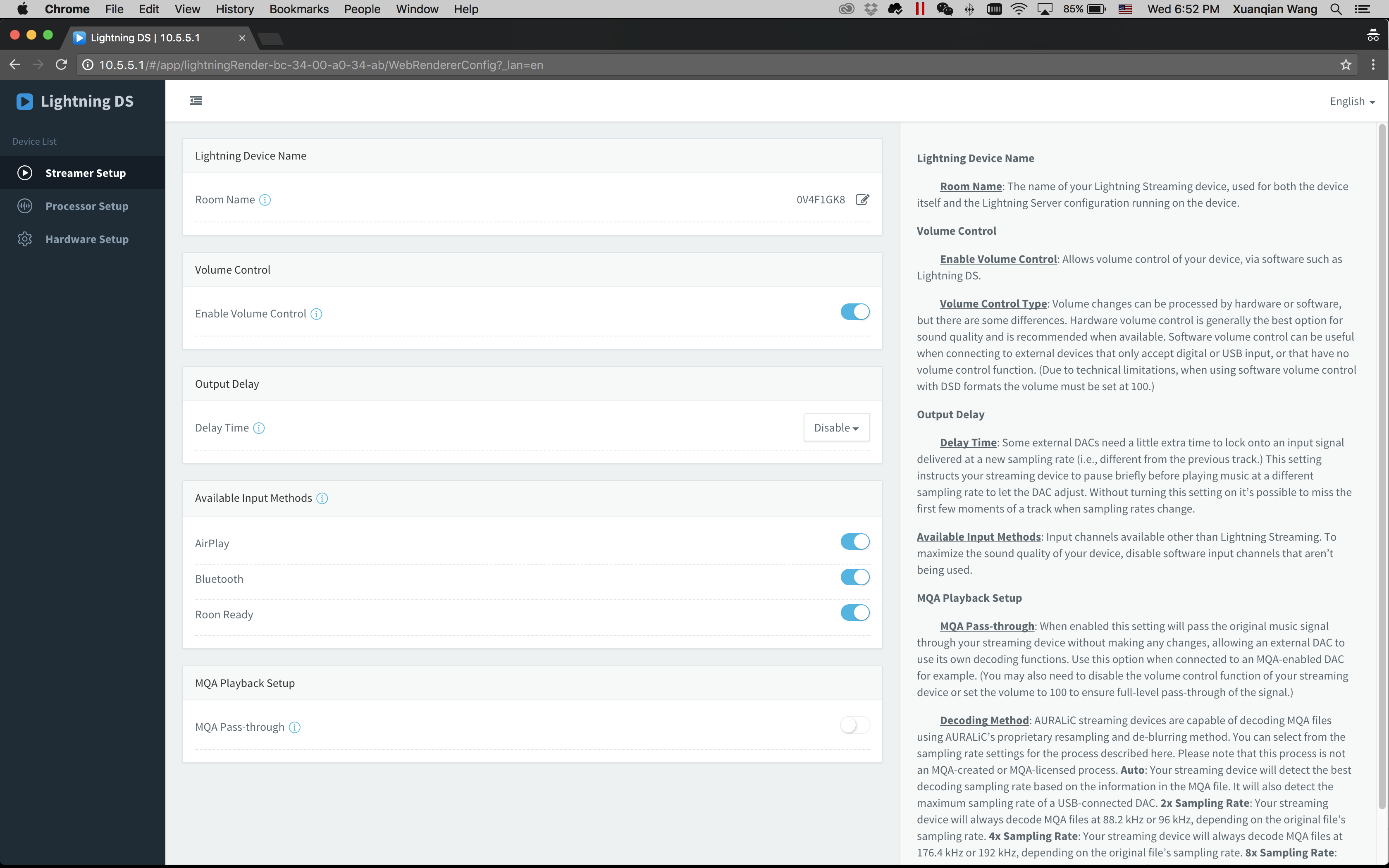 Select 'Hardware Setup' from the left menu, and click the blue gear icon next to 'Network Configuration':

Select 'Connect as Wired', then 'Join' in the popup window.
If you are using a browser on a small-screen device such as a smartphone, this interface is slightly different. Select the menu icon (upper right next to the gear icon), then select 'Hardware Setup':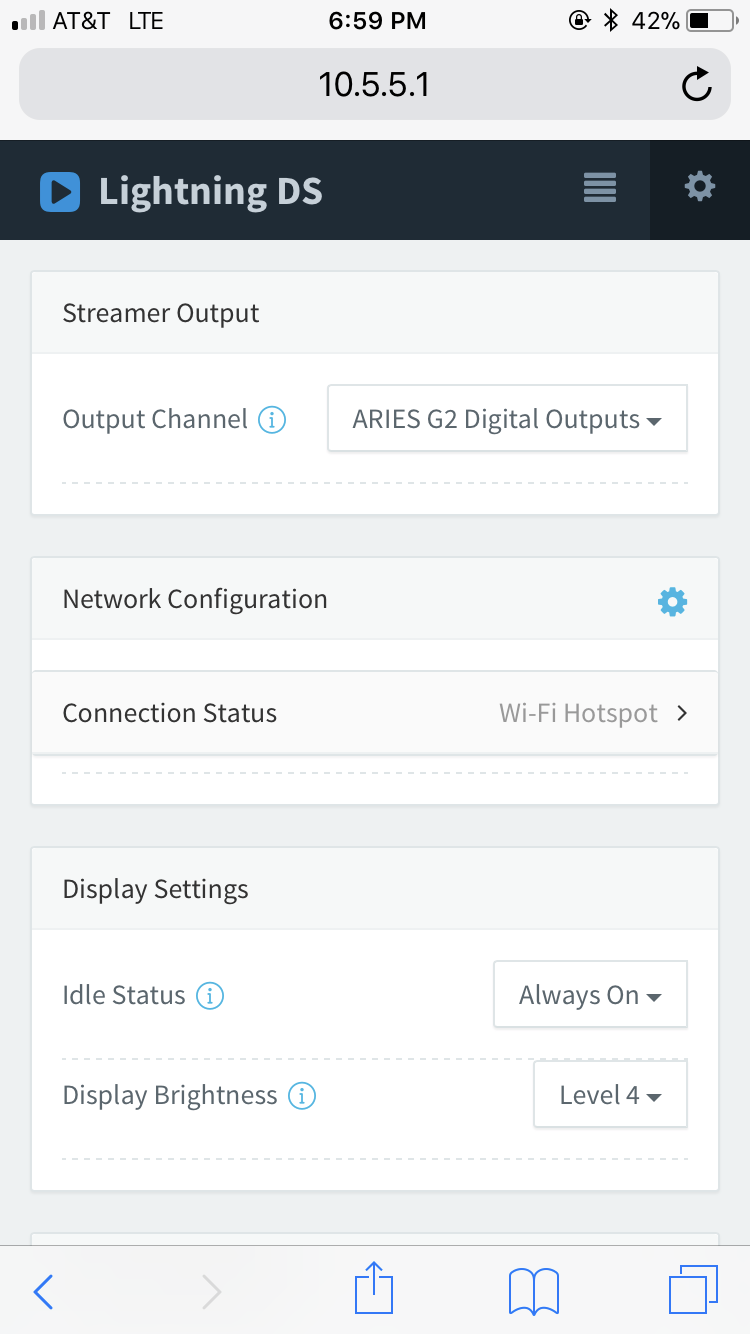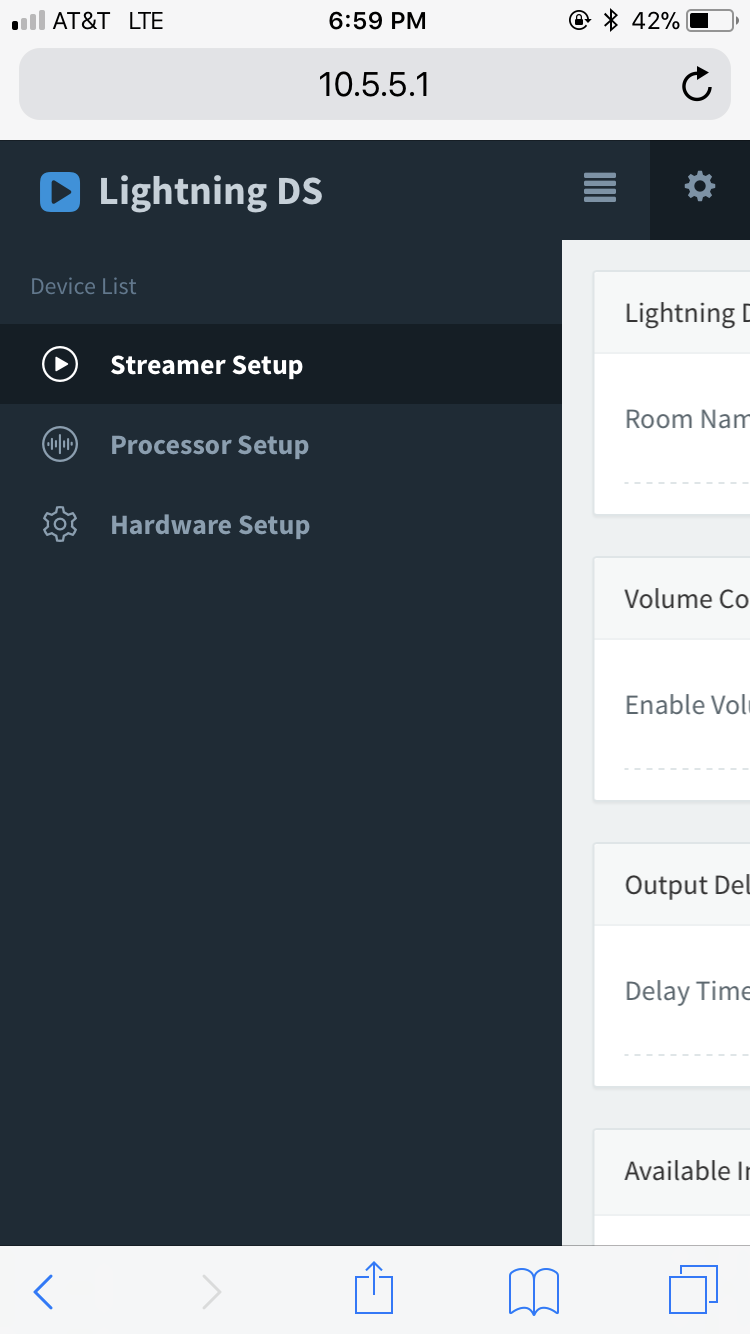 Web interface on smart phone Side menu activated
Your ARIES G2 will display a loading symbol while it attempts to establish a network connection. When the connection is successful the Home Menu is displayed, now with the ARIES G2's IP address shown instead of the 'Wi-Fi Hotspot' information as before.