There are three methods for connecting your ARIES G2 to your home network: using the front panel display, using the Lightning web control interface, or using the Lightning DS app. Any of these methods can be used to set up a wired (Ethernet) connection, or a wireless (Wi-Fi) connection.
Before setup, please make sure that ICMP and IGMP are enabled on your router (enabling the 'ping' command), so that the ARIES G2 can successfully test network connectivity.
Until it is configured for your network, the ARIES G2 displays the following when it is powered on: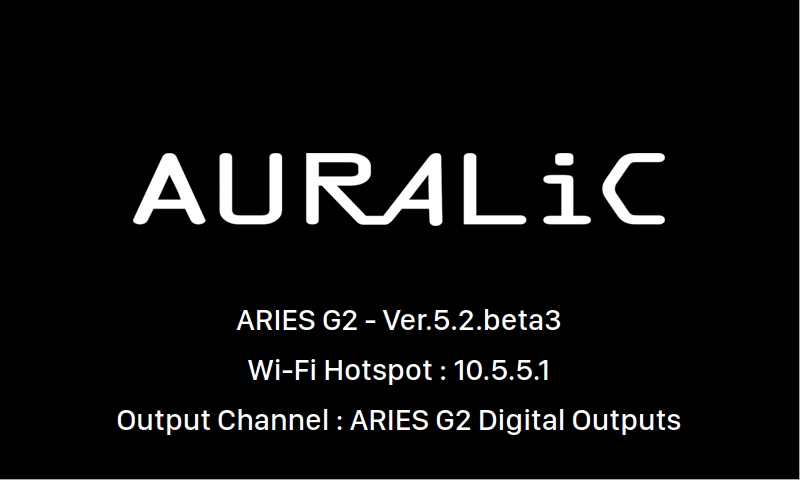 'Wi-Fi Hotspot' indicates that the ARIES G2 is broadcasting a Wi-Fi signal used for setting up the device on your home network. Make sure you have plugged a network Ethernet cable into the back of the ARIES G2.
Select from the following options for detailed network setup instructions: