On your computer or mobile device, a Wi-Fi network called 'AURALiC-Lightning' should be available in your network settings. Join this network to establish a temporary connection with your ARIES G2. (This is an open network without a password, but it is only a temporary network, and it will be disabled once your ARIES G2 has connected to your home network.)
Once connected to 'AURALiC-Lightning', open a web browser and enter '10.5.5.1' into the address bar. The Lightning web control interface is now available: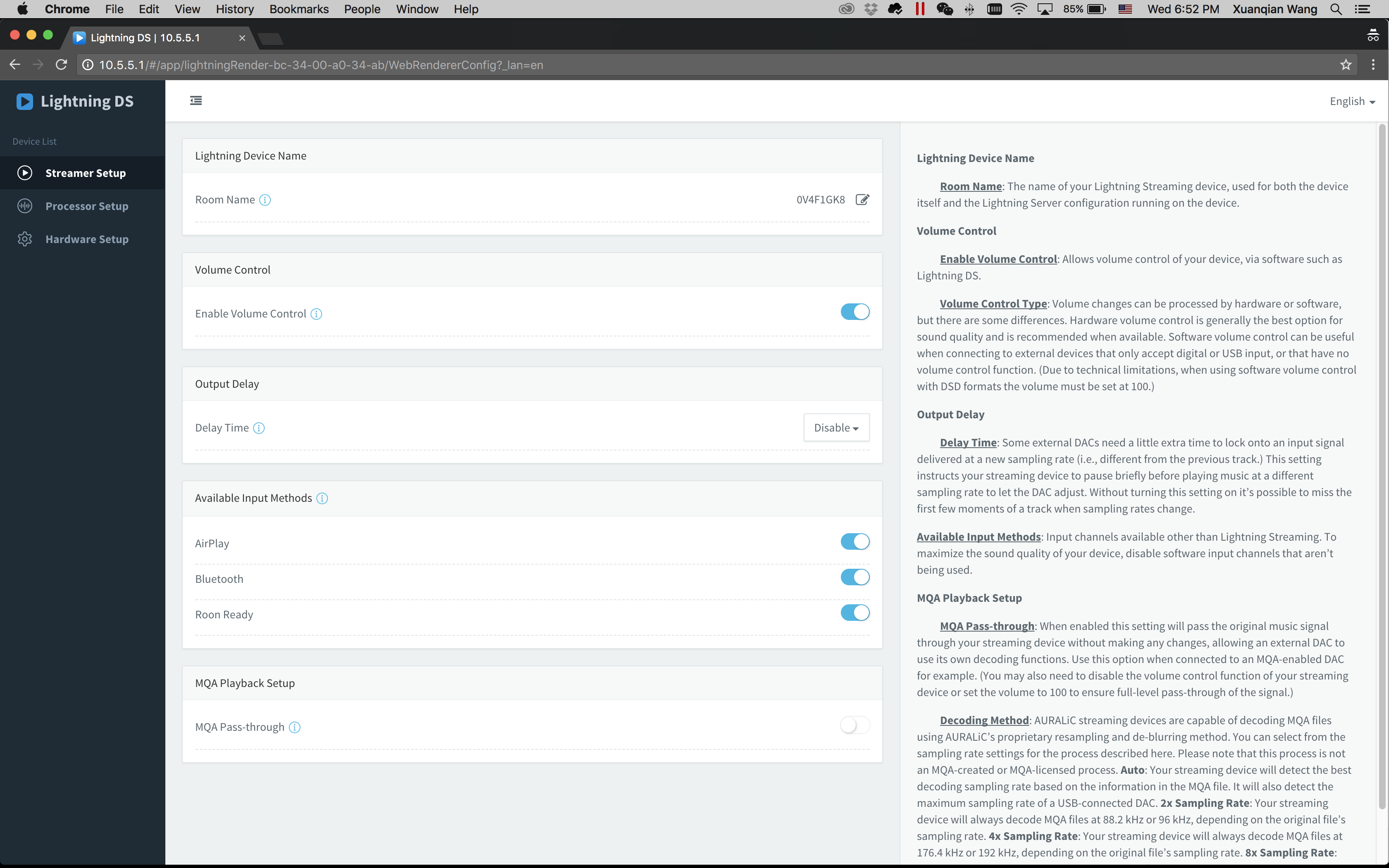 Select 'Hardware Setup' from the left menu, and click the blue gear icon next to 'Network Configuration':

Select 'Connect as Wireless' to see a list of available Wi-Fi networks. The network list refreshes every 10 seconds, so wait a few moments if your Wi-Fi network isn't immediately visible.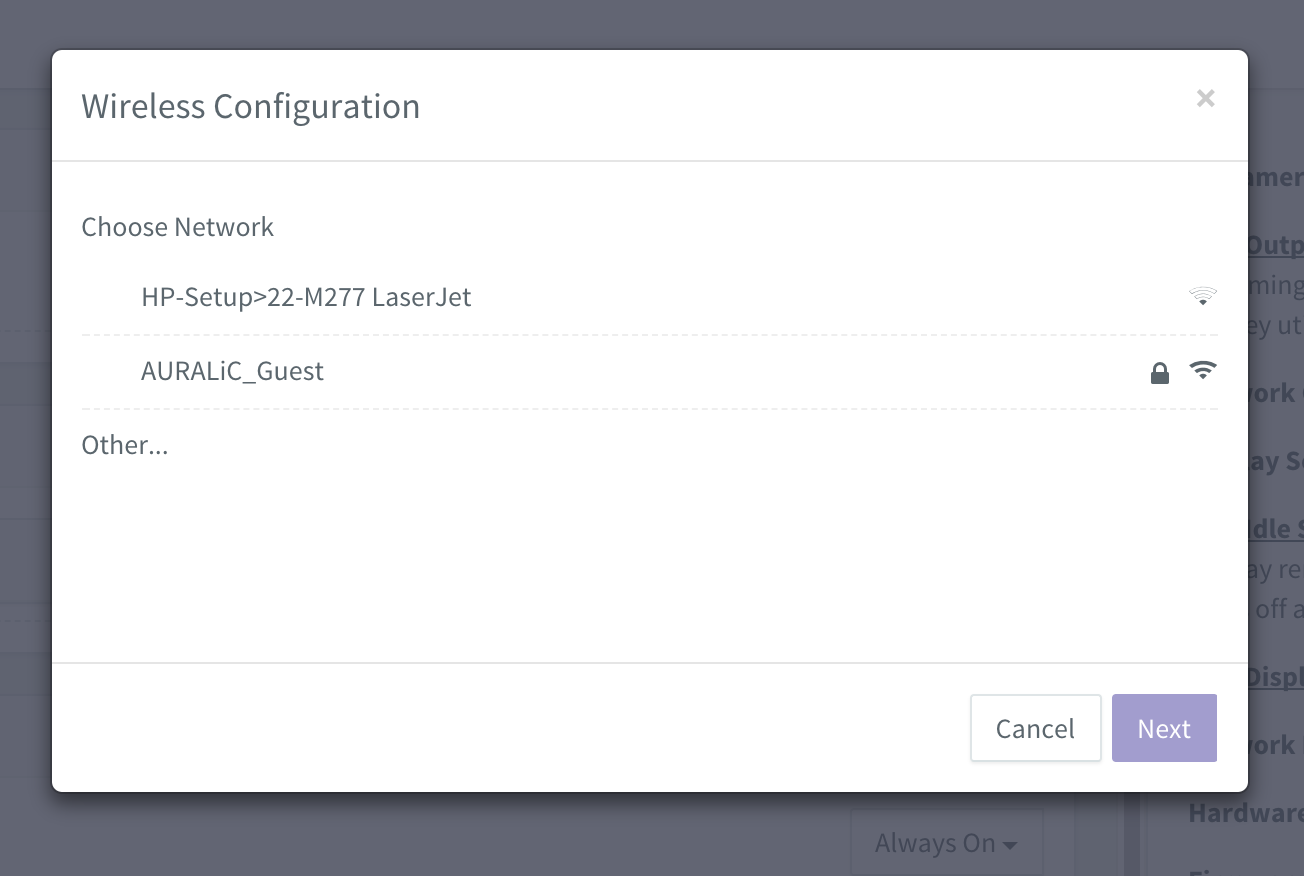 Wi-Fi network list on Lightning web control interface
Select the network you'd like to use with your ARIES G2 and select 'Next' (once the button has turned blue.) Provide the network password in the popup window the appears, and select 'Join' on the following window.
If your Wi-Fi network is not visible (hidden SSID), you'll need to select 'Other...' when the Wi-Fi list is shown, and manually enter the Wi-Fi network name, encryption method, and network password (if needed.)
If you are using a browser on a small-screen device such as a smartphone, this interface is slightly different. Select the menu icon (upper right next to the gear icon), then select 'Hardware Setup':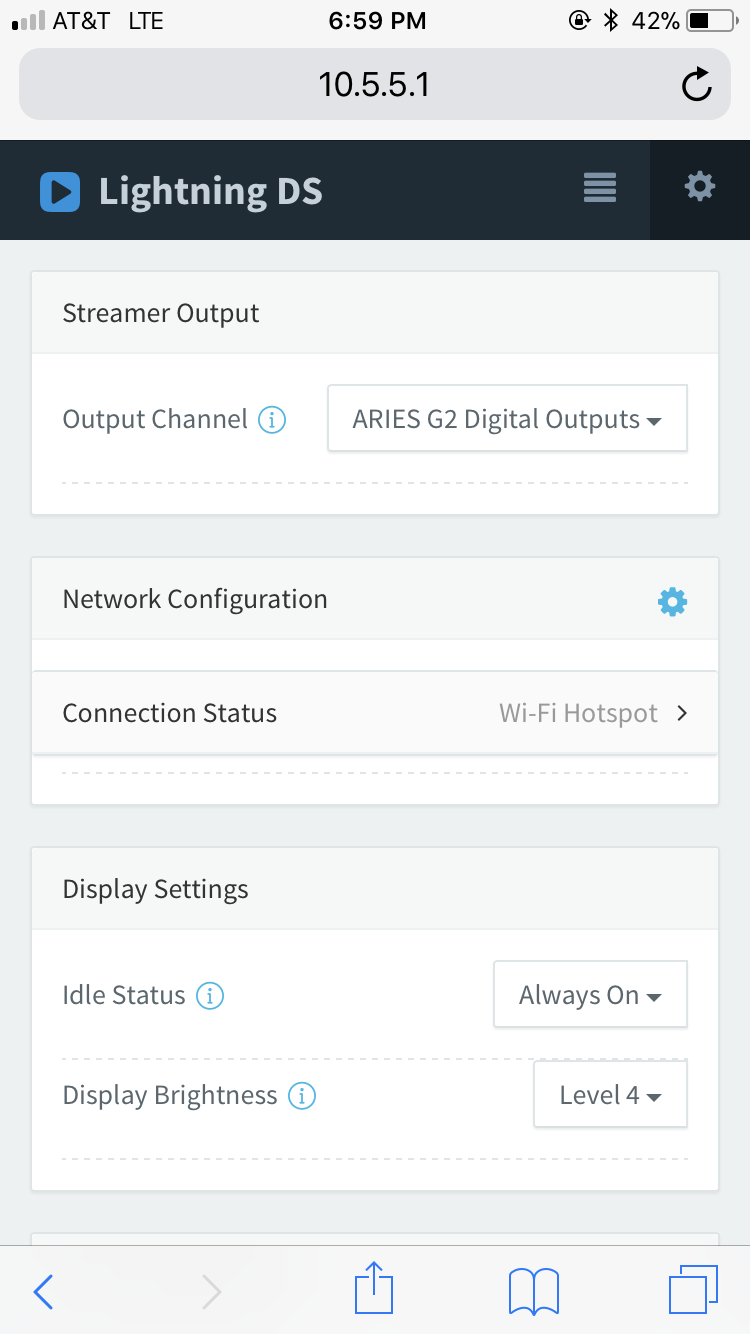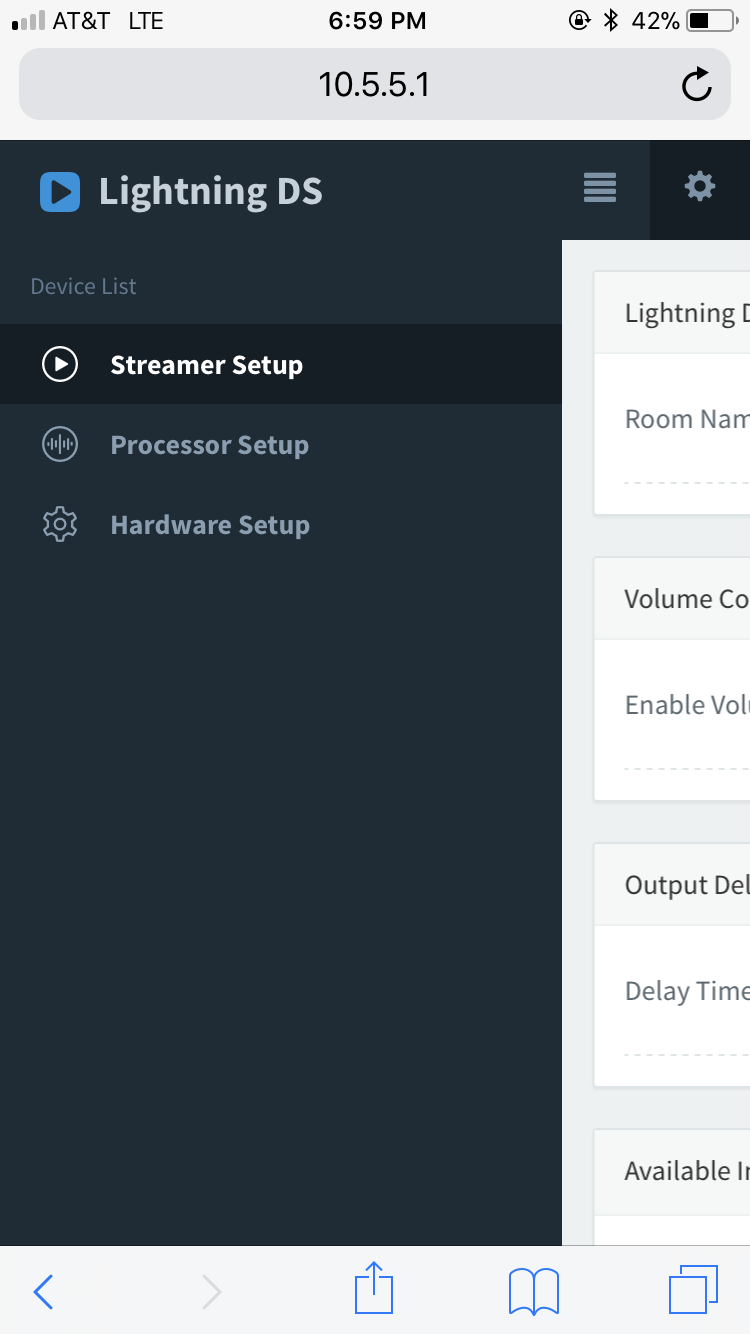 Web interface on smart phone Side menu activated
Your ARIES G2 will display a loading symbol while it attempts to establish a Wi-Fi connection. When the connection is successful the Home Menu is displayed, now with the ARIES G2's IP address shown instead of the 'Wi-Fi Hotspot' information as before.